This post is intended for everyone interested in Agtech, Agriculture, Technology, and the Fourth Industrial Revolution,
From beginners to investors ready to get some skin in the game. Not sure what Agtech is, not sure what Industrial Revolution means, interested in commodities investing, or just want to check out some cool agriculture and farming pictures? Read on!
Every picture in this post takes you someplace cool. Click around and get lost in the research. This post is FULL of infographics, videos, links, and other media, so you can scroll through as you would a twitter news feed for quick insights into the world of Agtech in general, and Monsanto specifically. Or, if you've got the time, grab a Starbucks, dive into the data, and enjoy my new obsession: Fourth Industrial Revolution Agricultural Innovation and Disruption.
This post is divided into several parts for easy reading:
INTRODUCTION
PART 1: WHAT IS #4IR?
Introduction
A. Fourth Industrial Revolution Themes
B. CyberPhysical Systems
C. Robots
D. Disruption
E. Warfare
F. Cybersecurity
G. The Future?
Closing
PART 2: WHAT IS AGTECH?
Introduction
A. Second Green Revolution
B. Opportunities…
C. Agtech Developments
D. Why Now?
E. Growth Potential
F. Future of Agtech Innovation?
PART 3: DIGGING INTO THE AGRIBUSINESS ETFs
A. The Agribusiness ETFs
B. Agtech Sectors
C. Monsanto or Archer-Daniels Midland?
PART 4: WHO IS MONSANTO?
PART 5: WHY MONSANTO?
REASON #1: Active Agtech Investing

A. Monsanto Growth Ventures invested in several start-ups in 2015
B. Monsanto Growth Ventures announces first Agtech investment portfolio
C. Monsanto places bets on the future of agriculture

REASON #2: Innovation and Disruption

A. Corn Product Pipeline
B. Soybean Product Pipeline
C. Cotton Product Pipeline
D. Specialty Crop Product Pipeline
E. Vegetable Product Pipeline
F. Crop Protection Pipeline

Roundup Ready Xtend Crop System

G. Biologicals Pipeline
H. The BioAg Alliance

REASON #3: Sustainable Agriculture and Climate Change

A. Sustainable Agriculture

Advanced Breeding
Biotechnology
Improved Agronomic Practices

B. Climate Change

Climate Corp
Monsanto takes action to fight climate change with carbon neutral crop protection program
Monsanto's Climate Change efforts focus on several key areas:

Seed Production
Crop Protection
Sharing Data, Increasing Adoption of Best Practices

Data Science in agriculture

Water Innovation
PART 6: WHEN TO INVEST?
STEP #1: I Start By Checking-in With Lord Google
STEP #2: Then I Look At Sexy Charts
STEP #3: And I Look For Reasons To NOT Invest

REASON #1 TO NOT INVEST, for now: Correlation
REASON #2 TO NOT INVEST, for now: Analysts
REASON #3 TO NOT INVEST, for now: The "Fear and Greed Index"
REASON #4 TO NOT INVEST, for now: Insider Selling
REASON #5 TO NOT INVEST, for now: The "Gurus"
REASON #6 TO NOT INVEST, for now: Bad News
PART 7: CONCLUSION
RESOURCES
APPENDIX
Live Twitter feeds associated with Monsanto

LIVE FEED #1:  Monsanto Twitter Feed
LIVE FEED #2:  Monsanto BioAg Twitter Feed
LIVE FEED #3:  Monsanto Europe Twitter Feed
LIVE FEED #4:  Monsanto Hawaii Twitter Feed
LIVE FEED #5:  Monsanto Canada Twitter Feed
LIVE FEED #6:  Monsanto Argentina Twitter Feed
LIVE FEED #7:  Monsanto Australia & New Zealand Twitter Feed
LIVE FEED #8: Monsanto IoT Twitter Feed
LIVE FEED #9:  Live $MON Twitter Feed: Monsanto Ticker
LIVE FEED #10:  Live $MOO Twitter Feed: Agribusiness ETF

7 GMO Infographics You May Have Missed
---
INTRODUCTION:
Going into this…
I had NO idea I'd be spreading love for Monsanto as a result of this research. I know, I know… evil empire and all. Prior to digging into the research I hated Monsanto just like you. I'm NOT saying they don't deserve the reputation they've earned. Rather, I'm saying I made my judgement without doing my own research first. Wouldn't it be crazy if the most hated company on the planet ends up saving us in the end? Just saying…
I went out of my way to find reasons to NOT invest in Monsanto. Let me know if I've missed anything on either side: "Yes, invest!" or "You crazy, stay away!" Also, are there other public Agtech companies I should consider?
This is a live post that I will update with news, my own holdings, company earnings, and more. Get involved in the conversation and leave your comments and questions!
To be honest, I expected Archer-Daniels Midland to be the winner from this research, and I thought more serious competition would be out there in the publicly traded companies. Not so. Read on and you'll see why I think Monsanto is poised to be the winner in the world of Agtech, disruption, innovation, and industrial revolution.
I've made a compelling case for investing in Monsanto… just not right now. 
---
PART 1: WHAT IS #4IR?
Introduction
Fourth Industrial Revolution Themes
CyberPhysical Systems
Robots
Disruption
Warfare
Cybersecurity
The Future?
Closing
INTRODUCTION
Resource:  Klaus Schwab, "The Fourth Industrial Revolution"
Ubiquitous, mobile supercomputing. Intelligent robots. Self-driving cars. Neuro-technological brain enhancements. Genetic editing. The evidence of dramatic change is all around us and it's happening at exponential speed.
Previous industrial revolutions Liberated humankind from animal power, made mass production possible and brought digital capabilities to billions of people.

This Fourth Industrial Revolution is, however, fundamentally different.
It is characterized by a range of new technologies that are fusing the physical, digital and biological worlds, impacting all disciplines, economies and industries, and even challenging ideas about what it means to be human. The resulting shifts and disruptions mean that we live in a time of great promise and great peril. The world has the potential to connect billions more people to digital networks, dramatically improve the efficiency of organizations and even manage assets in ways that can help regenerate the natural environment, potentially undoing the damage of previous industrial revolutions.
However, Schwab also has grave concerns: that organizations might be unable to adapt; governments could fail to employ and regulate new technologies to capture their benefits; shifting power will create important new security concerns; inequality may grow; and societies fragment. In particular, Schwab calls for leaders and citizens to "together shape a future that works for all by putting people first, empowering them and constantly reminding ourselves that all of these new technologies are first and foremost tools made by people for people."
The introduction of the book is available in PDF form here.
---

A. FOURTH INDUSTRIAL REVOLUTION THEMES
The following themes are associated with #4IR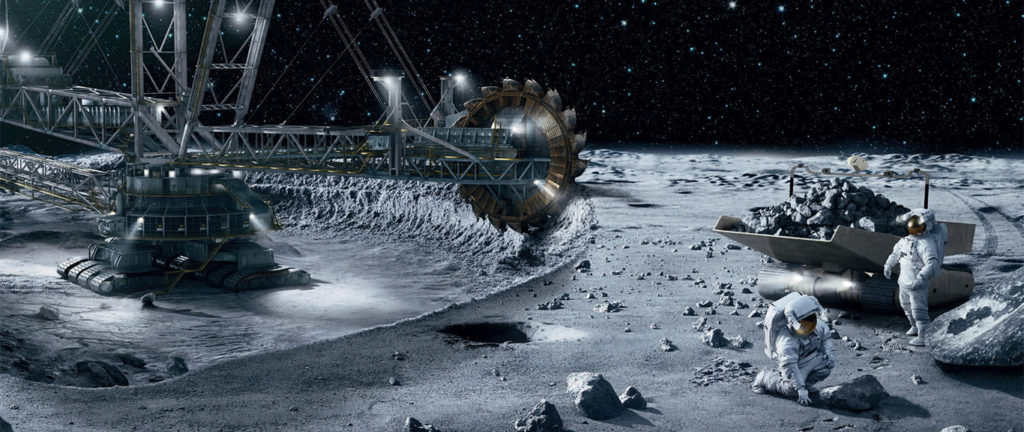 ---

B. CYBER PHYSICAL SYSTEMS…
And the Skills Disruption these Systems bring about are also associated with the Fourth Industrial Revolution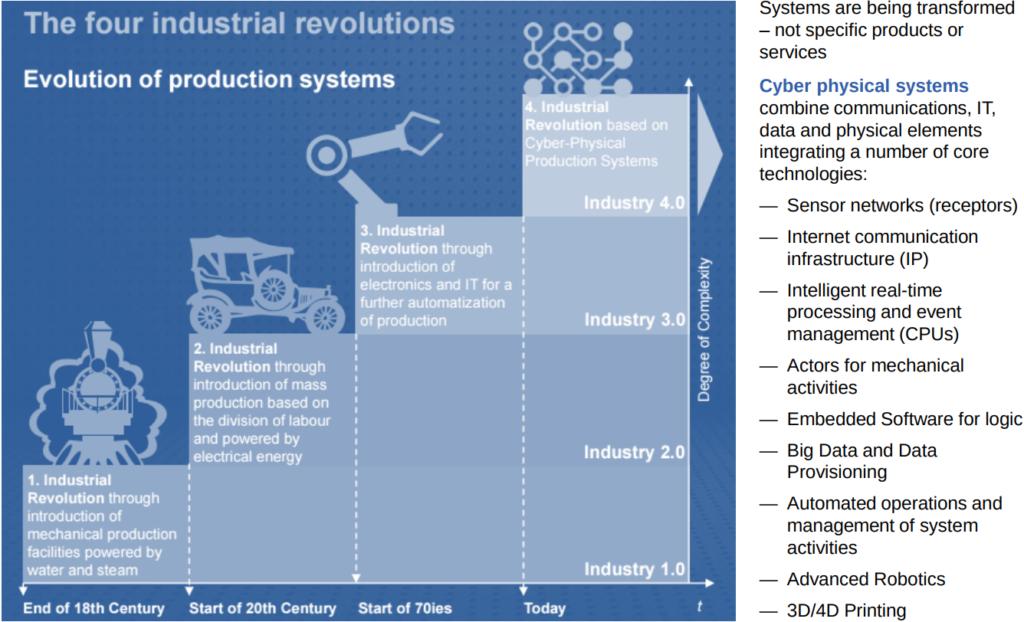 Resource: Keynote speech from World Economic Forum
---

C. ROBOTS
As the Robots take over our jobs…

Resource: America regulates drones
Resource: Disruptive trends that will transform the auto industry
---

D. DISRUPTION
Skills and Industries will be disrupted…
Resource: The Future of Jobs
Will technology-driven automation ultimately eliminate jobs and slow economic growth, or will the labor force evolve and ultimately catch up with technological change?

What should be done to bridge the growing skill gap in the global workforce?
And Global Income Inequality will rise…
Resource: What is the Fourth Industrial Revolution?
The richest 1% of the population now owns half of all household wealth, according to Credit Suisse's Global Wealth Report 2015.
Oxfam's new report presents an even more dramatic concentration of assets, finding that 62 individuals controlled more assets than the poorer 3.6 billion people combined, half the world's population.
All industrial revolutions create and destroy jobs, but unfortunately there is evidence that new industries are creating relatively fewer positions than in the past. This was a point stressed by the Swiss bank UBS in a report launched in Davos. It notes that there will be a "polarization of the labor force as low-skill jobs continue to be automated and this trend increasingly spreads to middle class jobs."
Smart machines will soon be able to replace all sorts of workers, from accountants to delivery drivers and from estate agents to people handling routine motor insurance claims. The Forum's Future of Jobs Report surveyed leading human resources executives and presents evidence that future jobs will increasingly require complex problem-solving, social and systems skills. An upward bias to skill requirements disproportionally affect older and lower-income cohorts and those working in industries most prone to automation by new technologies.

Shifts in employment and skills may also increase gender inequality.
Unemployment due to automation has in the past concentrated in sectors that mostly employ men, such as manufacturing and construction. But the ability to use artificial intelligence and other technologies to automate tasks in service industries puts many more job categories at risk in the future. These include jobs that are the source of livelihood for many young female workers and lower-middle-class women around the world, including call centre, retail and administrative roles.
The Fourth Industrial Revolution may affect inequality across economies as well as within them
In particular, the increasing flexibility of capital in the form of robots and other advanced manufacturing systems may erode the comparative advantage currently enjoyed by many emerging and developing countries, which are focused on labor-intensive goods and services. The phenomenon of "re-shoring" could have a particularly negative effect on those least developed economies just beginning to industrialize as they integrate into the global economy.

Like I said,
Not everyone is looking forward to another Industrial Revolution.
Change Hurts…
Resource: New Age Learning
Between 2015-2020, 7.1 million jobs will be lost to new innovations and developments which will also pave the path for 2 million new jobs. This means there will be a net decline of 5.1 million jobs from the job market
By another popular estimate, 65% of children entering primary school today will ultimately end up working in completely new job types that even don't yet exist
For all those still studying – nearly 50% of subject knowledge acquired during the first year of a four-year technical degree is outdated by the time students graduate
On average, by 2020, more than a third of the desired core skill sets of most occupations will be comprised of skills that are not yet considered crucial to the job today
In a recent @wef survey
50% of media, entertainment & information strategy officers agree that by 2025 90% of the news read by the general public will be generated by computers
70% of professional services strategy officers agree that by 2025, digital solutions will generate more revenue for professional services firms than services delivered by people
50% of institutional investor and sovereign fund strategy officers agree that by 2025, the majority of financial transactions as well as management of important documents will take place on blockchain architecture
75% of chemistry and advanced materials strategy officers agree that by 2025 the primary feedstock for chemical production will shift from oil & gas to biobased and recycled materials
63% of consumer industries strategy officers agree that by 2030 at-home manufacturing will be mainstream in both developed and developing markets as consumers 3D/4D print a wide variety of products at home
---

Looks to be like the best thing we can do is educate ourselves: research and maintain a valuable skill set…
Gotta stay ahead of the Robots… Otherwise, we might BECOME Robots
E. WARFARE
On the frontier of emerging military technologies are those that interact directly with the human brain to augment or even control soldiers. These are not limited to government military programs.
"It's not a question of if non-state actors will use some form of neuroscientific techniques or technologies, but when, and which ones they'll use," argues James Giordano, from Georgetown University Medical Center. "The brain is the next battlespace"
The technologies of the Fourth Industrial Revolution also offer expanded capabilities for waging war which are increasingly accessible to both state and non-state actors, such as
Drones
Autonomous weapons
Nanomaterials
Biological and biochemical weapons
Wearable devices and
Distributed energy sources
Such security fears are further augmented by the fact that a proliferation of dual-use technologies available to a wider range of actors makes it much harder to put into place international agreements and norms to support the peaceful resolution of conflicts.
---

F. CYBERSECURITY
And just in case we didn't have enough to worry about…
Resource: When the internet will connect objects
What is the meaning of privacy and security in a world of greater transparency? –@wef
The rapid spread of digital infrastructure thanks to the Third Industrial Revolution means that during the Fourth Industrial Revolution, cyberspace is now as strategic a theatre of engagement as land, sea and air.
As Schwab puts it, "while any future conflict between reasonably advanced actors may or may not play out in the physical world, it will most likely include a cyber-dimension simply because no modern opponent would resist the temptation to disrupt, confuse or destroy their enemy's sensors, communications and decision-making capability."
"We will see more security issues with the Internet of things," warned Eugene Kaspersky, chairman and CEO of Kaspersky Lab, at a panel organized by Internet security company WiseKey, "From the vulnerability of power plants to transit systems and automated cars"
Jimmy Wales, the Founder of Wikipedia, urges us to take cybersecurity seriously, but not to allow government to use the pretense of 'security' to deprive users of encryption
The distinction between war and peace, combatant and noncombatant, and even violence and nonviolence (think cyberwarfare) is becoming uncomfortably blurry
Modern conflicts involving states are increasingly "hybrid" in nature, combining traditional battlefield techniques with elements previously associated with non-state actors
---
G. THE FUTURE?
Technology experts were recently asked their thoughts on when they would view "the future" as having finally arrived…
And at this point I would say hopefully never… it sounds like a terrible place…
Resource: The Fourth Industrial Revolution is almost here
But there are some cool things coming our way, too… 

Resource: Unmanned Life
Resource: Top 10 Reasons the US should Return to Space
In Closing…
Cooperation is the only thing that will redeem mankind. If we have the courage to take collective responsibility for the changes underway, and the ability to work together to raise awareness and shape new narratives, we can embark on restructuring our economic, social and political systems to take full advantage of emerging technologies.– Martin Nowak, professor of mathematics and biology at Harvard University
And as Schwab writes,
The new technology age, if shaped in a responsive and responsible way, could catalyse a new cultural renaissance that will enable us to feel part of something much larger than ourselves – a true global civilization… We can use the Fourth Industrial Revolution to lift humanity into a new collective and moral consciousness based on a shared sense of destiny.
Related Articles:
---

PART 2: WHAT IS AGTECH?
Introduction
A. Second Green Revolution
B. Opportunities…
C. Agtech Developments
D. Why Now?
E. Growth Potential
F. Future of Agtech Innovation?
INTRODUCTION:
I'm looking to add an agricultural component to my commodities portfolio,
But as a #4IR Investor, I'm also looking for the companies that touch most heavily on Fourth Industrial Revolution themes.
Technology innovation in agriculture is referred to as "Agtech."
OK… the above gives me an idea for what Agtech is… but let's go a bit deeper into the research:
Resource: AgFunder News
With global food security, water scarcity, and climate change as major geopolitical issues, Agtech offers hope…
Labor automation, bio engineering and climate extremes are now part of a day's work in modern agriculture, putting the $177 billion U.S. food industry on the front lines of much bigger conversations about the future of work, the ethical boundaries of technology and adaptation to climate change.
Before Monsanto acquired Climate Corporation in late 2013 for nearly $1 billion, few investors gave much thought to technological innovation in our agriculture system
In what can be described as the Netscape moment for agriculture technology, the sector had a breakout year in 2014, receiving over $2.36 billion of investment across 264 deals spanning the agriculture value chain, according to data we pulled from CrunchBase as well as press releases and SEC filings for last year
Surprisingly, this $2.36 billion figure has now surpassed well-known sectors like fintech ($2.1 billion) and the former queen of green, cleantech ($2 billion)
---

Technology is transforming every industry, and now it's coming to agriculture
The agri-food industry is only at the frontier of applying advancements in satellite, irrigation, drone, robotic, bioenergy, nano and other decision support technologies across the supply chain
Application of these technologies can transform previously struggling businesses
However, not all companies are willing or open to adopting these technologies due to cultural opposition, regulatory issues or consumer push-back
Smart farming and food production techniques have benefited greatly from agtech by supporting what could be described as a 'second green revolution'
Increased application and adoption rates in primary agriculture and food processing has the potential to significantly increase output, product quality, seasonality and shelf life
Over the past six years, a growing number of AgTech startups have developed technologies to help the agriculture industry feed our growing population without destroying the planet.
Gaining momentum…
White paper produced by The Kauffman Foundation and Donald Danforth Plant Science Center finds that we need more investment and entrepreneurship to fuel the "Evergreen Revolution," or sustainably produce 70 percent more food by 2050
Begins to quantify the AgTech sector – which includes
Integrated genetics

Physical inputs

Information technology and

Smart machinery
---

B. OPPORTUNITIES…
For innovation and investment
One of the report's key findings is that given the size of the agriculture industry – global net farm income is $120 billion and farm assets are around $2 trillion – there is a huge opportunity for investments in AgTech
Estimates that biofuel production will increase by 800 percent by 2050 and that food prices will increase by 50 percent by 2030 are just two examples of the industry growth that's expected in the coming years
And then there are also more and more promising, venture worthy startups who are looking for capital

The paper examined a dataset of over 900 AgTech startups compiled by Cultivian, a venture fund focused on food and agricultural technologies, between 2006 and 2012
Of those companies, 80 percent are focused on improving the value chain through technology inputs, crop production, animal production, agricultural processing and manufacturing and distribution

And over the last six years, 132 AgTech startups have sought funding annually
With 38 percent of the companies located in the U.S. Heartland, the twelve states in the north-central United States: Illinois, Indiana, Iowa, Kansas, Michigan, Minnesota, Missouri, Nebraska, North Dakota, Ohio, South Dakota and Wisconsin
Because of the high concentration of companies in the Heartland, as well as the concentration of some the world's largest agribusiness, chemical and farming companies, the report advocates for making the region the "epicenter for development of a comprehensive innovation ecosystem and entrepreneurial economy around the emerging AgTech sector"
According to data from the CleanTech Group, investment in AgTech was relatively flat before 2013
Most tech innovation in agriculture was narrowly concentrated in biotechnology and seed genetics, and both investment and innovation was limited to players with close ties to the ag sector. Outside of seed genetics and crop inputs, most other AgTech was typically bundled with Cleantech
---

C. AGTECH DEVELOPMENTS
Like cleantech before it, many AgTech companies are have set their sights on Big Goals
This is also a lure for investors who are attracted to companies looking to solve big problems with big market potential
Agriculture accounts for 70% of freshwater withdrawals, and under Byzantine water rights laws that date back to the 1820s there has been little incentive for farmers to manage this resource more sustainably
In response to the massive multi-year drought, AgTech companies are developing new solutions to use water more sustainably
SWIIM, a company that was recently named a partner for the White House's Climate Initiative, is developing the Airbnb for H20

It's hardware/software solution enables farmers to analyze every drop of water on their property, optimize its uses, and then rent out their surplus water needs to thirsty municipalities and industrials

On the other end of the spectrum, Hampton Creek, a vegan mayonnaise company, is attempting to formulate an egg-less egg product

If Hampton Creek can create a palatable all-vegan egg, the product could have a disruptive effect on the $120 billion egg industry
Investors seem to think so, too—the company took in $90M from the likes Silicon Valley heavyweights Khosla Ventures, Founders Fund, Li-Kai Shing's Horizons Ventures, Jerry Yang (Yahoo), Marc Benioff (Salesforce), and Eduardo Saverin (Facebook)

And even further out there, New York-based Modern Meadow is printing meat and leather products with 3D technology

Although 3D-printed meat may take a while to hit the market and win trust from consumers, Modern Meadow has an opportunity to take on the $54 billion leather market by cultivating cow-less leather from real cells
And unlike leather made from an animal, the process doesn't require any harsh chemical treatments
---

D. WHY NOW?
In 2013 there was a shift
AgTech grew 75 percent to reach $860 million across 119 deals
Taken together with our data (while recognizing our unique methodological approaches), AgTech subsequently grew 170 percent in 2014 and it's continued to show strong investment in early 2015
The momentum shift leading up to the phase-transition 2013 can be traced to a confluence of major underlying trends
1- A groundswell of macro economic trends that tipped the balance between supply and demand in agriculture
2- A confluence of new hardware technologies that freed computation from the desktop and automated multivariate collection of big data
Advances from the mechanization in the 1920s and the Green Revolution from 1940-1960 have largely been exhausted. Rates of yield increases for major crops have been trending negatively on a 10-year curve at the very time that global forces of population growth, prosperity, and globalization are putting basic supply-and-demand pressure on our agriculture system.

1- The population is growing at approximately 77.6 million per year, and it is expected to reach nearly 10 billion by 2050
At the same time, the middle class is expected to double by 2030
And as incomes rise people spend more on food (Engel's law) and eat more animal protein (8 pounds of grains are needed for 1 pound of beef)
To meet the demand for food, fuel and fiber from a growing and increasingly affluent population, experts predict that we will need to double global crop production over the next 35 years
With demand outstripping supply since the emergence of China starting in the mid 1990s, the agriculture sector has quietly outperformed all other sectors except for tech since 1999
It's taken a while, but investors and entrepreneurs have started to take notice
In addition to secular trends driving the agriculture sector, the public at large is now better informed about the state of our food system and more concerned about the impact that agriculture has on the environment
Agriculture now accounts for about 30 percent of greenhouse gas emissions, a 75 percent increase since 1990, which makes agriculture a huge target for Disruption.
In addition, informed consumers are demanding locally grown, sustainable food with fewer chemicals, and the agriculture supply chain must evolve to deliver such products
This has created opportunities for a new generation of startups to gain a toehold into new markets that are too small for larger agriculture players

2- Finally, a confluence of hardware and software technology advances are creating opportunities to address this market
Inexpensive and infinitely configurable mobile devices (enabled by advances in wireless and energy storage) have liberated technology from the office desktop
At the same time, inexpensive but sophisticated hardware sensors have emerged to automate the collection of massive data sets
With these technology shifts, exciting technologies like drones, AI, satellite mapping, robotics, and the Internet of Things, have quickly realized that the agriculture value chain provides fertile first market opportunities for many technologies that are not advanced enough or have not yet found solutions in the consumer space. Many investors looking at these technologies are going to need to get smart on agriculture if they're going to make informed investment decisions.
---

E. GROWTH POTENTIAL
According to AgFunder News data
Agriculture has a long value chain and the sector is often described as being more horizontal than vertical
Tracked 16 subcategories—as diverse as biotech, food e-commerce, and smart equipment—and 10 of these subsectors had more than 5 percent share of the AgTech market)
Currently there is room for growth across the value chain
Already this year, we've seen a $50M investment into drone maker 3D Robotics and a$95M investment into micro-satellite company Planet Labs, both of which count agriculture as key early market opportunities
Foodtech company Soylent raised $20 million at a $100 million valuation
Plant trait company Arcadia BioSciences recently filed a $86 million IPO
FlowHive has emerged as the highest grossing campaign on Indiegogo, raising over $6.8 million for its honey-on-tap technology, already making it one of the top 10 crowdfunding campaigns of all time

 
Capital keeps lining up
In the first quarter of 2015, Finistere Ventures and Maumee Ventures both announced the launch of their new AgTech funds
Ag-focused Paine & Partners announced a new $893M Private Equity Fund that will be allocating a portion of its investment to AgTech
While companies like John Deere and Syngenta have been mostly silent,
Monsanto has decided not to wait for the competition

In 2011 Monsanto acquired Beelogics and Divergence
In 2012 they acquired Precision Planting for $210M
2013, Monsanto established Monsanto Ventures in San Francisco, and went on to acquire

Agradis
GrassRoots
Rosetta Green ($35M)
Climate Corp. ($930M)

Climate Corp. has since been given access to Monsanto's checkbook and has been on an acquisition spree itself
---

F. FUTURE OF AGTECH INNOVATION: Cannabis?
CANNATECH IS MORE THAN JUST AN EVENT PLATFORM… IT'S A THRIVING, GLOBAL ECOSYSTEM
Investors, researchers and high-tech experts gather for Israel's first International Summit for Accelerating Cannabis Innovation
Canna Tech was founded last year to provide a platform to enable the identification and incubation of world-class innovative solutions for the cannabis industry
Professor Raphael Mechoulam, known worldwide as an influential figure in the field of medical cannabis, is chairing the conference
Video Highlights from CannaTech 2016
Resources
GOT IT!
This all makes sense. Fourth Industrial Revolution + Agriculture + Disruption + Innovation + Technology + Future … that what we're looking for now. I'm ready to start digging into the Ag business ETFs for some investment ideas and direction… What are the experts thinking?
---

PART 3:  DIGGING INTO THE AGRIBUSINESS ETFs
A good place to start looking for investment ideas:

Top 10 holdings: from each of the above ETFs:
Who's the top pick among all four ETFs? Can we make some assumptions?
MOO, VEGI, and PAGG focus on large-cap companies…
Holdings (Ticker) // Company held by which ETF?
Archer-Daniels Midland (ADM) // MOO, VEGI, PAGG
Deere & Co (DE) // MOO, VEGI
Zoetis, Inc (ZTS) // MOO
Tyson Foods, Inc (TSN) // MOO
Kubota Corp (6326 JP) // MOO, VEGI
Potash Corp of Sas. (POT) // MOO, VEGI, PAGG
Agrium, Inc (AGU) // MOO, VEGI, PAGG
Tractor Supply Co (TSCO) // MOO
Ingredion, Inc (INGR) // VEGI, PAGG
Wilman Int'l Ltd (WIL SP) // PAGG

Obviously, there is A LOT of overlap. The top picks from above are:
Monsanto
Archer-Daniels Midland
Potash Corp of Sas.
Agrium, Inc.
When I look at these through a #4IR Fourth Industrial Revolution lens,
It seems to me that the MOST Agtech focused from the picks above are
Monsanto

Archer-Daniels Midland
These two companies seem poised to benefit MOST from an Industrial Disruption + Innovation standpoint.
In addition, they are both far more diversified within the agricultural industry than either Potash Corp or Agrium. Without doing more research, I can already say that I like Monsanto for it's focus on old school Agtech like seed biotechnology. It means they have an eye on innovation. And I like that Archer-Daniels has a massive agricultural trading infrastructure and is vertically integrated. They are at LEAST poised to benefit from agricultural commodities trading due to Climate Change, a Fourth Industrial Revolution, as well as, Agtech investment theme.
OK… that gives me a couple large-cap Agtech related companies to consider. Now let's dive into the small-caps. In this case I'm looking for US only companies, so I will look beyond just the top 10 holdings.

The Small-Cap Agribusiness ETF: CROP's top US holdings are:

Which of the above small-caps are #4IR worthy?
These should be tech heavy companies, but will any of them really qualify as "Agtech?" From the picks above, only two are worth a second glance (from the #4IR perspective)
We are a global, diversified producer of high technology specialty chemical products and provider of technical services. Our business involves the formulation of a broad range of specialty chemicals, which are sold into multiple industries, including agricultural, animal health, electronics, graphic arts, plating, water treatment and offshore oil production and drilling. We refer to our products as "dynamic chemistries" due to their intricate chemical compositions. Our dynamic chemistries are used in a wide variety of attractive niche markets.
While Platform Specialty Products DOES have an agriculture "life sciences" division, I can't say they're heavily focused on Agtech. They're more of a materials and chemicals company.  They're not THE #4IR investment. NEXT!
CVR Partners is a growth-oriented company focused on producing nitrogen fertilizer to help serve the needs of a growing population. Our fertilizer facilities use state-of-the-art technologies to primarily produce urea ammonium nitrate (UAN) and ammonia fertilizer products while remaining committed to unit holder value and safe and environmentally conscientious operations. CVR Partners is America's ONLY Petroleum Coke based Nitrogen Fetrilizer producer.
YIKES! A pure play fertilizer company. No thanks… In the past, I've gotten burned on agricultural investments this focused. I appreciate what they do, but it's just not for me.
I'm looking for something… different.
---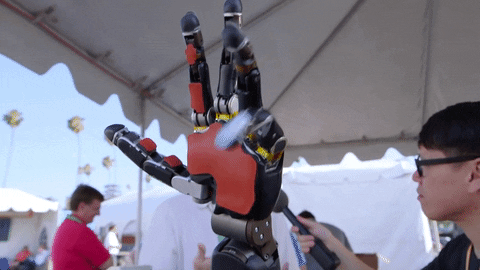 B. Agtech Sectors
IoT – Hot Demo: Meet the Agro Drone
via: AgFunder AgTech Investing Annual Report: 02-16-2016
"The sky's the limit for drones & robotics"
In contrast to food e-commerce, drones & robotics can take human labor out of the equation, and have enormous potential improve operating margins. The 237% increase in investment on 2014 volumes to $389 million in 2015 reflects a bullish investor sentiment. Drones made up the vast majority of this total with DJI's $75 million Series B and 3D Robotics' $50 million Series C listed in the year's top 15 equity deals across the whole sector.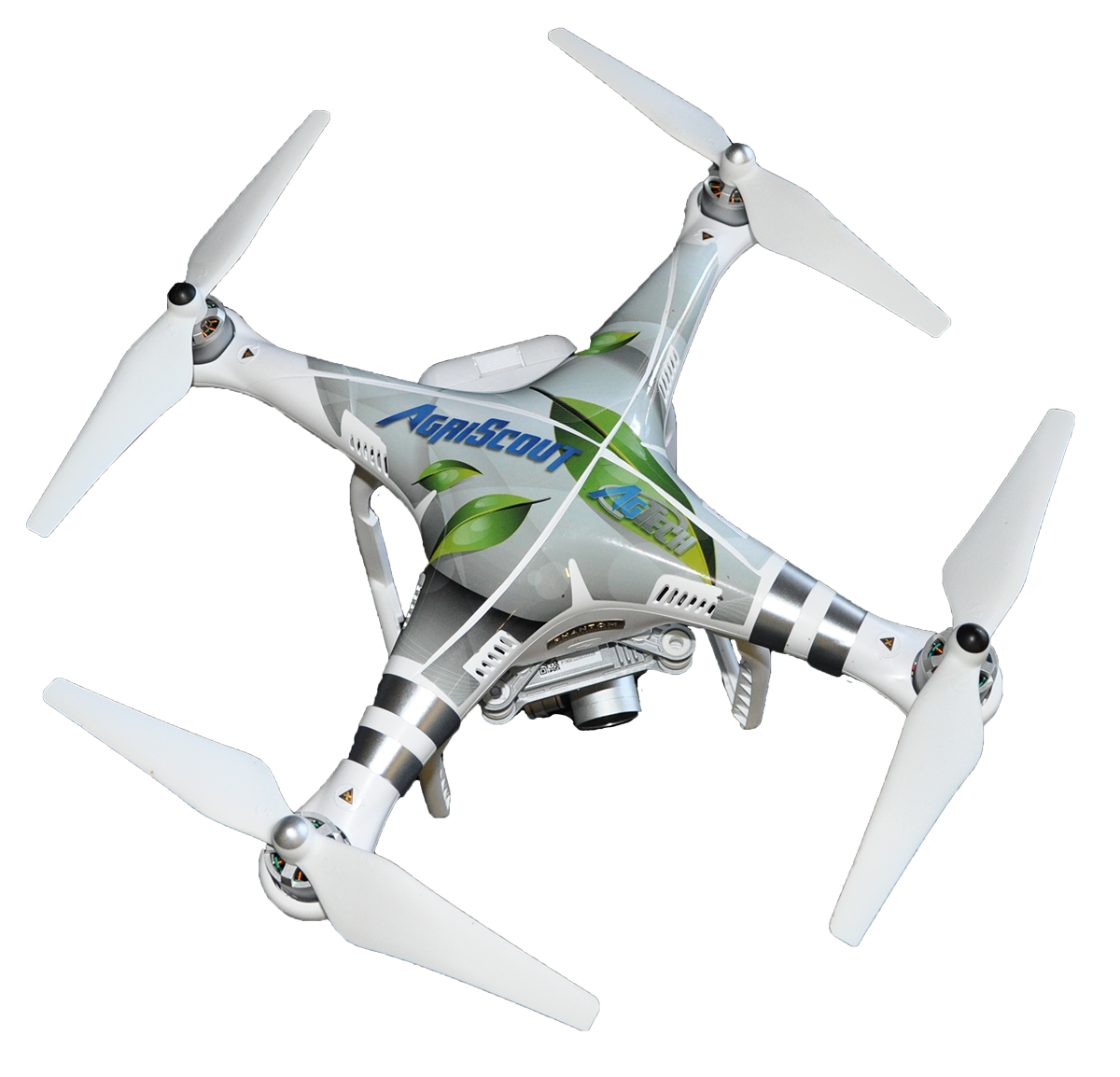 Questions were raised in 2015 around the efficacy of drones for agriculture,
Such as the time taken to process and analyze images.
While 80% of UAVs will be used for precision ag in the near future, more progress needs to be made in the technology attached to drones before this segment will create real efficiencies for farmers. In robotics, Blue River Technologies, a Californian startup using computer vision and machine learning to weed crops, raised $17 million in Series B funding. Investors included agtech VC heavyweights Syngenta Ventures, Monsanto Growth Ventures, and Pontifax Global Food and Agriculture Technology Fund, as well as big name VCs Khosla Ventures and Innovation Endeavors.
But despite this impressive line-up, it was one of very few robotics startups to raise funding (5 out of 26 deals in 2015). Some investors are concerned that robotics companies are too capital intensive compared to software companies, and that hardware is easier to copy and expensive to distribute.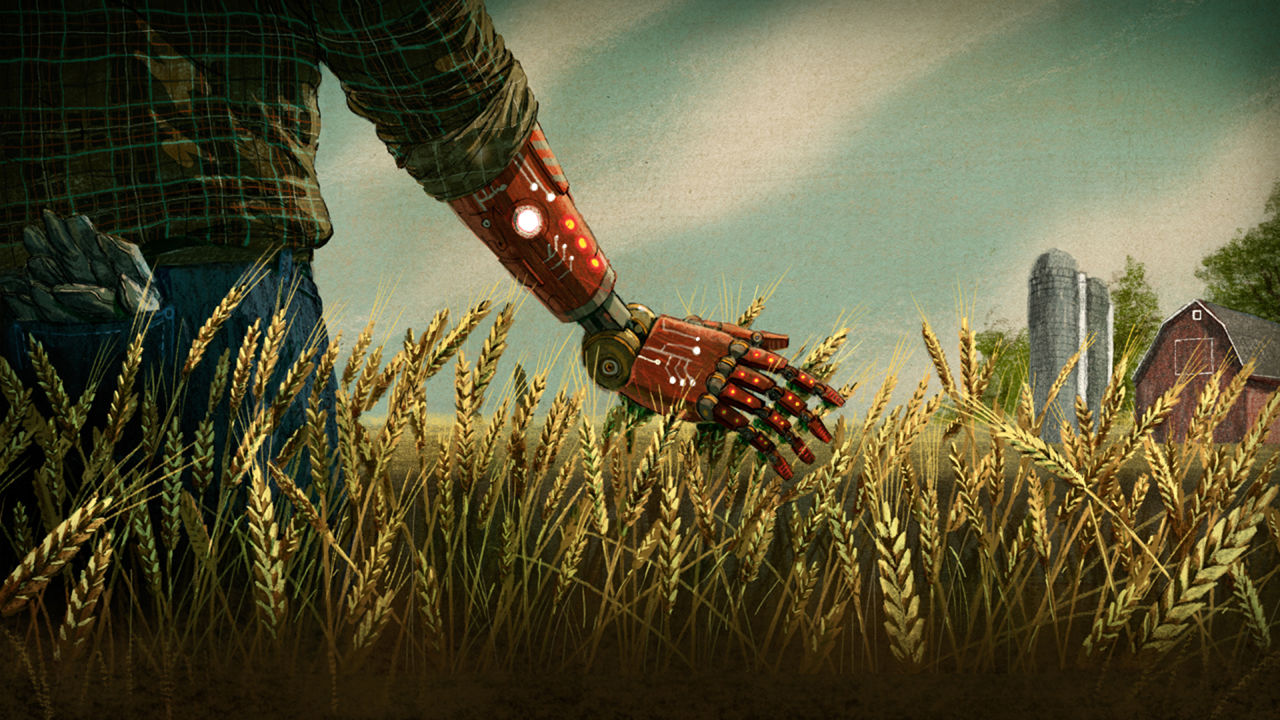 But as global technology giants increasingly turn their corporate venturing arms towards agriculture – think Yamaha, Intel, and Verizon – this segment could attract more funding in 2016.
Drones & Robotics represent 8% of Agtech investment in 2015,
The third largest segmented invested in last year. It's still pretty early in the Agtech industry for drones and robotics to make a large impact on farming profitability, so this may be a good time to consider investment. However, agricultural commodities companies are also at all-time highs, so it might be worthwhile to wait for the expected farming decline or the next big market bust. #FinancialCrisis
Drones and robotics aren't a slam dunk. To me it seems a confusing landscape with companies like Verizon (VZ) and Intel (INTC) getting involved.
Above, a panel discussion on precision agriculture and the challenges of drones at Silicon Valley Forum's conference Transforming AgTech Conference: Digital Technology & Agriculture on April 21st, 2016.
Maybe it'll help to check out the different Agtech sectors?
According to AgFunder News, the Agtech industry can be broken down into the following segments:
Irrigation & Water
Decision Support Technology
Other
---

C. Monsanto or Archer-Daniels?
Let's consider my two remaining choices:
I looked through both websites at length, and right away I find details on Monsanto Growth Ventures, the Agtech venture capital arm of Monsanto. Obviously ADM stands to benefit from Agtech advancements such as food ecommerce, soil and crop technology, and foodtech. And I can speculate on the improvements drones and robotics will make to Archer-Daniels Midland's bottom line. But I can't readily find information on where they are investing in the future of agriculture + technology = Agtech. Plus, the Archer-Daniels Midland website is terrible… that's not #4IR AT ALL!
At this point, I'm ready to dive into Monsanto…
They seem like the BEST choice for a single company (publicly traded) Agtech investment.
How involved in Agtech is Monsanto? What has Monsanto done recently, and what are the plans going forward? How is Monsanto positioning itself to ready for the #4IR disruption?
"We see tremendous potential for transformational advances in agriculture, which is why we are collaborating with Monsanto Growth Ventures to boost startups like Plant Response Biotech," said Dr. Scott Horner, Managing Director with Middleland Capital, a co-investor with MGV. "We have a front-row seat for innovation, and it's encouraging to see both industry leaders and the investment community rally to support it."
In addition to active Agtech investing, Monsanto is by business model an Agtech company, so good fit there. Also, as a large cap company, Monsanto has enough trading volume to guarantee liquidity and the size to be opportunistic. However, if you have about $25k you might consider an Agtech managed account via AgFunder…
---
PART 4: WHO IS MONSANTO?
In every industry, innovation is needed to drive advancements, improvements and growth – and agriculture is certainly no exception.  At Monsanto, innovation is an enabling energy within our culture, and today we are proud to be on the forefront of creating new products and systems that help farmers grow more food while reducing the impact of farming on the environment.
Monsanto is committed to bringing a broad range of solutions to help nourish our growing world. We produce seeds for fruits, vegetables and key crops—such as corn, soybeans and cotton—that help farmers have better harvests while using water and other important resources more efficiently. We work to find sustainable solutions for soil health, help farmers use data to improve farming practices and conserve natural resources, and provide crop protection products to minimize damage from pests and disease. Through programs and partnerships, we collaborate with farmers, researchers, nonprofit organizations, universities and others to help tackle some of the world's biggest challenges.
Monsanto's Mergers, Acquisitions, and Subsidiaries:
---

PART 5: WHY MONSANTO?
I can think of three compelling reason for investing in Monsanto:
REASON #1: Active Agtech Investing

REASON #2: Innovation and Disruption

REASON #3: Science, Sustainable Agriculture, and Climate Change
Our business revolves around delivering agriculture innovations that address some of our world's biggest challenges like climate change, resource conservation and, ultimately, how we will collectively feed a global population of more than 9.6 billion by the year 2050. Everything we eat requires resources to produce: land, water, energy and people.

Over the next 40 years, society will have to produce more food than it did in the past 10,000 years combined to meet the needs of people around the world. Not only does society need to grow enough food, but we also need to do it using resources more efficiently.
---
WHY MONSANTO?
Section details:
REASON #1: Active Agtech Investing

A. Monsanto Growth Ventures invested in several start-ups in 2015
B. Monsanto Growth Ventures announces first Agtech investment portfolio
C. Monsanto places bets on the future of agriculture

REASON #2: Innovation and Disruption

A. Corn Product Pipeline
B. Soybean Product Pipeline
C. Cotton Product Pipeline
D. Specialty Crop Product Pipeline
E. Vegetable Product Pipeline
F. Crop Protection Pipeline

Roundup Ready Xtend Crop System

G. Biologicals Pipeline
H. The BioAg Alliance

REASON #3: Sustainable Agriculture and Climate Change

A. Sustainable Agriculture

Advanced Breeding
Biotechnology
Improved Agronomic Practices

B. Climate Change

Climate Corp
Monsanto takes action to fight climate change with carbon neutral crop protection program
Monsanto's Climate Change efforts focus on several key areas:

Seed Production
Crop Protection
Sharing Data, Increasing Adoption of Best Practices

Data Science in agriculture

Water Innovation
---

WHY MONSANTO?
REASON #1: Active Agtech Investing

A. Monsanto Growth Ventures invested in several start-ups in 2015
B. Monsanto Growth Ventures announces first Agtech investment portfolio
C. Monsanto places bets on the future of agriculture
REASON #1: ACTIVE AGTECH INVESTING … THAT'S #4IR!
Monsanto Growth Ventures (MGV) is the venture capital group at Monsanto Company.  Monsanto has a large footprint as a provider of technology-based solutions and agricultural products that improve farm productivity and food quality. In this capacity, MGV aims to help nascent companies grow through capital and leveraging Monsanto's agriculture know-how and resources.
MGV also fosters the growth of an innovation supply chain that includes researchers, entrepreneurs, other venture capitalists and emerging technology companies. Often, early stage product innovation is best handled by talented small independent teams and companies that can maintain a single focus, work in a capital efficient process and rapidly prototype innovations to find solutions.
"Entrepreneurs are more engaged with the food and agriculture sector than ever before," said John Hamer, Managing Director of Monsanto Growth Ventures. "We believe MGV provides collaborative access to one of the most innovative agriculture companies, as well as deep venture capital experience within our team."
AgFunder News recorded Monsanto Growth Ventures as leading the Agtech-focused VCs:
"Venture capital investing is a natural outgrowth of Monsanto's long history of partnering for outside innovation, and we will continue to look for creative deal structures, partnerships and investments that can improve the lives and practices of growers everywhere," said Hamer.
---
"Working with Monsanto Growth Ventures has brought significant value to our firm as we chart our next phase of growth and look into moving our robotic machines from vegetables to row crops," said Jorge Heraud, CEO of Blue River Technology. "Having a partner with global reach that is willing to make introductions opens doors for us. I'm excited about our ability to take our technology to more places than we could have done alone."
---
Investments Over Three Years Signal Continued Innovation In Global Agriculture
The top three criteria for selecting companies for investment were:
The strategic opportunity represented by the company
A founding team with exceptional vision, passion and commitment to agriculture; and
Fulfilling key requirements for a venture capital investment including the appropriate return on capital
MGV has also sourced digital agriculture acquisitions for Monsanto, including The Climate Corporation, YieldPop, Solum and 640Labs.
The investments in the Monsanto Growth Ventures Portfolio:
Agricultural Productivity
Arvegenix is a St. Louis, Mo., company transforming field pennycress into a commercially viable cover crop service, while also producing an energy and feed crop. Cover crop adoption can drive greater profitability and sustainability for farmers, and also provide a cultivation option between corn and soy rotations.
Nimbus-Ceres is a jointly owned entity with Nimbus Therapeutics in Cambridge, Mass., to co-develop agricultural fungicides. Nimbus–Ceres combines Nimbus' validated computational platform and innovative research tools with Monsanto's agriculture testing capabilities to develop broad-spectrum fungicides.

Digital Agriculture
AgSolver, based in Ames, Iowa, develops software and analytic systems for supporting more sustainable land management, valuation and business planning.
VitalFields, based in Tallinn, Estonia, is a company with the simplest farm management system in the business, and helps European growers maximize their farm efficiencies. The company manages everything from field books to compliance to farm activities, and will be providing farm analytics to help growers make data-driven decisions.
HydroBio provides prescriptive irrigation recommendations by creating a layered data product via a mobile platform, to conserve water and increase yields. It is focused on irrigated acres of major row crops, and has helped Monsanto reduce its water footprint for seed production. The company is based in Denver, Colo.

Drones and Robotics
Blue River Technology, in Sunnyvale, Calif., is on the forefront of robotic farming. They use computer vision and machine learning for precision weeding and the application of herbicides. Blue River is moving agriculture towards a world where every plant is detected and treated individually.
Biologicals
Based in Cambridge, Mass., Preceres accesses technology from MIT to develop delivery agents to support the development of biological solutions for farmers. Preceres possesses a large diverse chemical library of 2,300+ compounds/biomaterials.
AgBiome discovers and develops biologicals, traits and innovative biofungicide products that it commercializes directly and through partnerships. The company is headquartered in Research Triangle Park, N.C.
Cambridge, Mass.-based RaNA Therapeutics develops RNA-targeted molecules that selectively target protein expression.
PivotBio is an Emeryville, Calif., company focused on innovation rooted in the crop microbiome. Pivot is improving agricultural microbial strains to increase crop productivity.
Based in Madrid, Spain, PlantResponse Biotech offers a promising pipeline of natural products and microbes for crop health and yield that deliver more value to the grower around biotic and abiotic stress tolerance.
As it continues to build out its venture portfolio, Monsanto Growth Ventures will continue looking for promising teams and ideas in agriculture, while aiding the development of cross-over technologies that could benefit agriculture.
---
Hamer's job as managing director of Monsanto Growth Ventures is to see the #4IR disruptors coming. Since he joined the company in 2012,
Monsanto has stepped up its venture-capital investments in hopes that it will know about, and partner with, whoever becomes the Uber of agriculture.
"Airbnb was two guys and a computer, and they disrupted the whole hotel value chain," Hamer says. "Those kinds of disruptions are coming faster and faster, so there's an urgency that Monsanto remain agile, able to recognize the next opportunity and grow that opportunity."
Monsanto isn't alone in using its money to gain an understanding of emerging technology.
According to the National Venture Capital Association, corporate venture-capital arms invested $7.6 billion last year. They were involved in 20.7 percent of all venture deals, up from 7.5 percent in 1995. Monsanto also isn't alone in betting on agriculture startups. Ag attracted $4.6 billion of venture capital last year, up from $900 million two years earlier. Monsanto's $930 million acquisition of Climate Corp. in 2013 "breathed life into the sector," according to investment-tracking firm AgFunder. If hyper-local weather data could transform farming, investors realized, so could many other technologies.
Wherever he finds the future, Hamer says, his overriding goal is to make it arrive more quickly. He's hopeful that the next big thing is already in Monsanto's portfolio, but if it's not, he wants to put it there.
"We want to be around the boardroom table when we learn the technology works," he says. "We don't want to read about it somewhere."
−− Resson Inc. closes on $11 million Series B investment to expand agricultural analytics capabilities
"Monsanto is one of the world's top agriculture companies and its support will help us continue to develop a product that helps large and small farms improve crop production," said Jeff Grammer, Resson Executive Chairman.
Resson, a fast-growing data-driven agriculture technology company, recently announced that the global agriculture company Monsanto, through its venture capital arm Monsanto Growth Ventures, is now backing Resson as a strategic investor. Monsanto Growth Ventures is the lead investor in Resson's $US11 million (approximately CDN$14 million) Series B investment round.
Resson helps large and small agriculture companies, agricultural service providers and individual growers boost productivity and profits with near real-time predictive analysis for crop management. The company's Resson Agricultural Management and Analytics System (RAMAS®) integrates large-scale cloud-based data analytics with sensor fusion and robotic platforms to assess crop status and health, providing operators with the information required to optimize agricultural operations.
"Resson has been able to scalably move beyond NDVI (Normalized Difference Vegetation Index) to detect and diagnose in-season anomalies impacting yield," said Ryan Rakestraw, Venture Principal at Monsanto Growth Ventures. "We envision this impressive data-driven technology helping to improve yields, while reducing costs across a number of crops and cropping systems. We're looking forward to working closely with Resson as its team continues to develop a predictive solution that could benefit the entire global agriculture industry."
via AgFunder News
Monsanto Growth Ventures (MGV) has invested in Microsoft Ventures Brazil's startup accelerator fund BR STARTUPS FIP, which invests across digital technologies and will now target agriculture technology startups. The fund is targeting $92 million and has also received commitments from Qualcomm Ventures, the VC arm of the chip maker. The fund was established to help develop Brazil's startup ecosystem; venture capital firms in Brazil have little appetite for angel or seed stage investments, preferring to invest in companies that have revenues and are about to become profitable, John Hamer, managing partner at MGV told AgFunderNews.
"Typical Brazilian VCs look more like growth equity investors and that's why Microsoft has developed this strategy of incubation with partners," he said. "I've been impressed with the growth of the Brazilian startup ecosystem over the years and have met some very interesting companies on trips there. It's also a key market for Monsanto with all the soy and corn grown there, so we've been looking for the right way to participate in that market. We drew the conclusion that working with partners like Microsoft and Qualcomm was a better approach than putting a team there."
Monsanto has an established team in Brazil…
Led by Rodrigo Santos, and its digital ag platform Climate Crop is present in the market too, so MGV's involvement in the fund will be a joint effort with these teams, added Hamer. While there's opportunity for US digital ag providers to export their technologies to Brazil, the country has unique dynamics that could make locally-grown businesses more appropriate.
The average age of the Brazilian farmer is lower with 32% farmers under the age of 45 compared to just 14% in the US. Many Brazilian growers have vertically integrated businesses with processing, biodiesel, animal feeds operations linked to production, creating a different dynamic and demands for agtech products, according to Hamer. Brazil also houses some of the world's largest farms. The average size is not informative, according to FAO, as two-thirds of farms are under 100 hectares (247 acres) but there are also 4.8 million farms are over 350k hectares (864k acres) in size. Only 1% of farms are larger than 1k hectares (2.5k acres), but they occupy nearly 50% of all agricultural land, according to 1992 data from FAO. US farms average around 440 acres (178 hectares) by comparison.
"…we're a small team at MGV that can leverage the assets of a global corporation. As we begin to work in different parts of the world, we will have to see what the right approach to stimulating entrepreneurship is," said Hamer.
WOW! It seems like Monsanto is going gangbusters on Agtech…
Monsanto invests in the following Agtech areas:
Nucleic Acid Delivery Technologies
Water and Soil Management
Novel Business Models in Agriculture
Biotechnology, Breeding, Traits, and New Crops
Crop Protection
Ag Biologicals: microbes, natural products to support plant health
Software, Remote Sensing, and Measurements
Robotics and Automation
IT Solutions for Enterprise
---

WHY MONSANTO?
REASON #2: Innovation and Disruption

A. Corn Product Pipeline
B. Soybean Product Pipeline
C. Cotton Product Pipeline
D. Specialty Crop Product Pipeline
E. Vegetable Product Pipeline
F. Crop Protection Pipeline

Roundup Ready Xtend Crop System

G. Biologicals Pipeline
H. The BioAg Alliance
Resources:
Monsanto commits almost $2 Billion per year to Research & Development.
Our robust pipeline spans more than a dozen crops and technologies in different phases of development. These products find a place in one of four areas of the pipeline—breeding, biotechnology, agronomics and new technology platforms.
More than 20,000 Monsanto employees focus on delivering innovative and sustainable products to farmers around the world that help them to bring better harvests while using fewer inputs. These products get their start in the Monsanto research and development pipeline, where researchers look to bring the best seeds to farmers' fields.
Our robust pipeline spans more than a dozen crops and technologies in different phases of development. These products find a place in one of four areas of the pipeline—breeding, biotechnology, agronomics and new technology platforms.
As farmer needs evolve, so does the research and development pipeline.
Today, Monsanto is focused on delivering systems of products that work together to address the challenges farmers face and maximize their ability to bring more balanced meals to consumers around the world. Because the world population is expected to reach 9.6 billion people by 2050, farmers will need access to tools and technologies to help feed a growing population. Monsanto researchers are working on solutions for farmers that can have an impact in the near-term and long-term.
---

Corn is the largest crop in the world in terms of production and consumption, with nearly 1 billion metric tons of the grain produced and more than 930 million tons consumed by livestock and people. Production and consumption of corn has doubled from around 475 million tons in less than 25 years. Clearly, the world needs production to keep up with consumption. Throughout corn's growing season, farmers face all sorts of production challenges from weeds, bugs and diseases. The combination of challenges is a reason why Monsanto has more than a dozen projects in its corn R&D pipeline dedicated to helping farmers bring more corn to harvest.
Corn Advancing Products
Biotech Pipeline

Third Generation Herbicide Tolerant –Phase 4
Fourth Generation Above Ground Insect Protection – Phase 2
Fourth Generation Below Ground Insect Tolerant – Phase 2

Breeding Pipeline

High Density Corn System – Phase 3
Ultra High Density Corn System – Phase 2
---

In 2012, the world consumed 181 million metric tons of soybeans as a source of protein. That's the most ever, and up 100 percent since 1997. With current population trends and a growing middle class's demand for more protein, the world will need more soybeans. With this as a backdrop, Monsanto is working on various projects that will aim to help farmers produce more soybeans by protecting the soybean's production potential from weeds, bugs and diseases. The Monsanto soybean pipeline has projects that are designed to provide herbicide tolerance in soybeans, which will enable farmers to control weeds in soybean fields, provide protection against bugs that eat the soybean plant, and deliver improved soybean oils.
Soybean Advancing Products
Biotech Pipeline
Vistive® Gold Soybeans – Launching Phase
Roundup Ready 2 Xtend™ – Launching Phase
SDA-enriched soybeans – Launching Phase
Third-generation insect-protected soybeans – Phase 2
Fourth-generation herbicide tolerant soybeans – Phase 2
---

More than 80 countries on six continents grow cotton, providing fiber for clothing, home furnishings and industrial products and food for animals and humans. The four largest cotton-producing countries, China, India, the United States and Pakistan, account for 75 percent of the world's production. China, India and Pakistan, three of the most populous countries in the world, also are the largest consumers of cotton, accounting for 66 percent of total use (Source: USDA). Monsanto's cotton pipeline focuses on: protecting the plant from bugs, such as bollworm, armyworm and lygus, that attack the plant, which impacts cotton production potential; and providing an additional herbicide tolerance trait.
Cotton Advancing Products
Biotech Pipeline
Bollgard® II XtendFlex™ – Launching Phase
---

Monsanto conducts research in other crops on a smaller scale. These crops include canola, alfalfa and wheat. The research in these crops is aimed at increasing yield potential, insect protection and value-added agronomic traits.
Specialty Crop Advancing Products
HarvXtra™ Reduced Lignin Alfalfa –Launching Phase
---

Farmers around the world aim to deliver the best produce to your plate. And when you're selecting produce, you usually select the best-looking pepper or tomato or lettuce. Before that product ever gets to the shelf, the farmer faces a lot of challenges in the field, such as diseases, pests and adverse weather. Monsanto works on bringing to farmers the best seeds that have the potential to limit the impacts of diseases and pests so, ultimately, consumers see excellent-looking produce on their plate. Monsanto invests in research and development in 18 vegetable seed families.
Vegetable Advancing Products
Breeding Pipeline
Downy Mildew Resistant Pickling Cucumber- Launching Phase
Bacterial Wilt Resistant Tomato –Launching Phase
---

Monsanto is developing new chemistry formulations to help farmers address challenges with resistant weeds and bugs.
Crop Protection Advancing Products
Improved Dicamba Xtend formulations plus VaporGrip Dicamba Formulation –Launching Phase
Warrant® Ultra Herbicide – Launching Phase
Acceleron Seed Treatment Products Enhanced Fungicide Concept – Phase 4
Warrant® Herbicide + Dicamba Premix – Phase 3
Next Generation Acetochlor Premix – Phase 3
Improved Dicamba II and Improved Dicamba Premix – Phase 3
"Help maximize yield potential and weed control through effective and economical weed management options"
The Roundup Ready® Xtend Crop System for soybeans is intended to provide farmers with more consistent, flexible control of weeds, especially tough-to-manage and glyphosate-resistant weeds, and to help maximize crop yield potential. Roundup Ready 2 XtendTM Soybeans will contain the Genuity®Roundup Ready 2 Yield® trait technology stacked with a trait that contains tolerance to dicamba. This Genuity Roundup Ready 2 Yield trait technology offers farmers the highest yield opportunity with more beans per pod and more bushels per acre. Roundup Ready 2 XtendTM soybeans, once approved, will be the industry's first biotech product with tolerance to both glyphosate and dicamba herbicides.
Upon regulatory approvals,
Roundup®Xtend Herbicide will be a premix of the herbicides dicamba and glyphosate, designed to manage weeds before planting and as an over-the-top option on Roundup Ready 2 Xtend crops during the season. With multiple modes of action, this low volatility dicamba formulation, premixed with glyphosate, is expected to provide farmers an additional choice for broad control of weeds, especially glyphosate-resistant and tough-to-control broadleaf weeds, and to extend application and planting flexibility, including lengthening the window for post-emergence applications.
Roundup Ready PLUS™ Weed Management Solutions Platform
The concept of the Roundup Ready Xtend Crop System will be an integral component of Monsanto's Roundup Ready PLUS™ Weed Management Solutions platform. Roundup Ready PLUS offers weed management recommendations that are developed in conjunction with leading academics, agronomists, and other industry partners for control of tough weeds. The recommendations focus on multiple modes of action, including the use of pre-emergence applied residual herbicides in combinations with Roundup® brand agricultural herbicides. Roundup Ready PLUS also offers financial incentives to help farmers offset the cost of using qualifying residual herbicides.
---

Through work with academics, partners and others to develop innovative solutions, Monsanto has expanded its research and development (R&D) efforts to include an Agricultural Biologicals platform. Agricultural biologicals are usually topical or seed treatment products made from or containing natural materials, which can complement or replace agricultural chemical products. They protect crops from pests, weeds and diseases and keep crops healthy. Farmers can rely on agricultural biologicals in addition to breeding, biotechnology and agronomic practices to grow healthy and nutritious food.
An increasing interest among consumers, farmers and companies, like Monsanto, to produce food in a sustainable way has spurred an interest in agricultural biologicals, a growing market segment of roughly $2.6 billion in annual sales.
"Agricultural biologicals are on the verge of transforming modern agriculture." – Monsanto.com

Monsanto's Agricultural Biologicals platform focuses on two core technologies:
---

Microbials
Microbes are microorganisms so tiny that millions can fit into the eye of a needle. They occur naturally in the environment and are found almost everywhere. Countless microorganisms live in the soil and in close relation to plants, making up the plants' microbiome. Many of these microbes have distinctive properties that can help control fungi, bacteria, nematodes, insects and weeds. They can also stimulate plant growth and yield by improving access to nutrients. Microbial products are made from microbes that can work alone or complement traditional methods of plant production and protection. They can offer real benefits to growers, like improving crop nutrient uptake, promoting growth and yield, and providing insect control and disease protection.
Learn more about microbials and the plant microbiome below:

---

BioDirect™
BioDirect technology is the second agricultural biological technology in Monsanto's discovery and development pipeline. This technology leverages naturally occurring processes to develop products for potential use in topically applied crop protection and other products. Monsanto is just beginning to explore this technology, but believes potential pest control products will expand farmers' choices through a wide range of applications, including weed, insect, and virus control and other applications, such as improving honey bee health.
Monsanto researchers are currently working on applying BioDirect technology to address four challenges farmers face today: (All projects are in the early stages of R&D)
BioDirect Insect Control: Colorado Potato Beetle – This is a biological topical solution with broad applications potentially protecting crops from Colorado potato beetle infestations. In January 2015, this project advanced to Phase II of R&D.
BioDirect Bee Health – Aims to control Varroa mites and multiple viruses to improve health and colony survival in honey bees. The project is in Phase I of R&D.
BioDirect Virus Control: Tospovirus Control – This would be the first application in the world to improve plant health by protecting crops, such as tomatoes and peppers, against the tomato spotted wilt virus. The project is in Phase I of R&D.
BioDirect Weed Control Palmer Amaranth + Waterhemp – This is a product designed to target glyphosate-resistant weeds and provide a more effective spectrum of control. The project is in Phase I of R&D. Beyond this, Monsanto is looking at using biologicals with other existing herbicides to create new value through improved weed control.
Using its understanding and expertise of plant and pest genomes, Monsanto is exploring ways to use BioDirect technology to precisely target pests that impact agriculture and farmers. BioDirect technology is specific for the intended target. Research has demonstrated that the application of ribonucleic acids (RNAs) can create very specific results in plants or pests.
The Nobel Prize-winning discovery of RNA interference, or RNAi, is one of the most important advances in the life sciences field in decades, and it has enormous potential to help people in areas ranging from medicine to agriculture.
Biologicals Advancing Products
Microbials

Enhanced Corn Inoculant Lead – Phase 4
BioControl – Phase 1

BioDirect

Bee Health Varroa Control – Phase 2
Canola Flea Beetle- Phase 1
---
WHY MONSANTO?
REASON #2: Innovation and Disruption

A. Corn Product Pipeline
B. Soybean Product Pipeline
C. Cotton Product Pipeline
D. Specialty Crop Product Pipeline
E. Vegetable Product Pipeline
F. Crop Protection Pipeline

Roundup Ready Xtend Crop System

G. Biologicals Pipeline
H. The BioAg Alliance
H. The BioAg Alliance
Monsanto is collaborating with other industry leaders to explore microbial technologies. As a result, Monsanto acquired the assets of the agricultural company Agradis Inc. to support its discovery capabilities in the microbial space and established a long-term strategic alliance with Novozymes to create The BioAg Alliance.
The BioAg Alliance brings together Novozymes (NZYM-B) and Monsanto's capabilities within microbial discovery, development and production.
The BioAg Alliance is dedicated to fundamentally enhancing the R&D of naturally derived microbial technology to significantly increase productivity of the world's crops for the benefit of agriculture, consumers, the environment and society at large. The co-funded R&D platform is expected to catalyze the development of new microbial solutions to transform agriculture. Already in 2014, The BioAg Alliance tested microbial strains on a scale never attempted before, testing hundreds of microbial strains in 170,000 field plots across 70 U.S. locations. In addition to the discovery and development of new products, The BioAg Alliance is providing Novozymes' current products to farmers worldwide through Monsanto's global sales organization, known as Monsanto BioAg.
---

WHY MONSANTO?
REASON #3: Sustainable Agriculture and Climate Change

A. Sustainable Agriculture

Advanced Breeding
Biotechnology
Improved Agronomic Practices

B. Climate Change

Climate Corp
Monsanto takes action to fight climate change with carbon neutral crop protection program
Monsanto's Climate Change efforts focus on several key areas:

Seed Production
Crop Protection
Sharing Data, Increasing Adoption of Best Practices

Data Science in agriculture

Water Innovation
---

What is "Sustainable Agriculture?"
Sustainable agriculture is a term that's often used in the food and agriculture industries, but can often mean different things to different people. Sustainable agriculture can be defined as taking an ecosystem approach to farming. The term sustainable farming was coined by Australian agricultural scientist Gordon McClymont and has been a widely used phrase ever since. Explaining sustainable agriculture can be understood by examining its three main goals – improving environmental health, economic profitability and producing a social benefit. These goals fairly reflect the general concept of sustainable agriculture, despite different understandings of the term.
There are four elements to sustainable agriculture – water, energy, air, and soil. Just like in nature, these elements must be in harmony with one another in order to maximize sustainability opportunities. Agriculture relies heavily on water use for growing crops and raising livestock. Water management is vital and is especially important during periods of drought. Examining aspects such as improving water conservation and planting drought tolerant crops are just a few examples of measures that can be taken to enhance water management.
What is "Climate Change?"
According to the report, Preparing for a Changing Climate, rising levels of carbon dioxide and other heat-trapping gases in the atmosphere have warmed the Earth and are causing wide-ranging impacts, including rising sea levels; melting snow and ice; more extreme heat events, fires and drought; and more extreme storms, rainfall and floods. Scientists project that these trends will continue and in some cases accelerate, posing significant risks to human health, our forests, agriculture, freshwater supplies, coastlines, and other natural resources that are vital to Washington state's economy, environment, and our quality of life.
Because so many systems are tied to climate, a change in climate can affect many related aspects of where and how people, plants and animals live, such as food production, availability and use of water, and health risks. For example, a change in the usual timing of rains or temperatures can affect when plants bloom and set fruit, when insects hatch or when streams are their fullest. This can affect historically synchronized pollination of crops, food for migrating birds, spawning of fish, water supplies for drinking and irrigation, forest health, and more.
Sustainable Agriculture and Climate Change are linked, as agricultural practices are a major cause of climate change. Sustainable Agriculture via Agtech could be our key to survival.
---

A. Sustainable Agriculture
Advanced Breeding

Biotechnology

Improved Agronomic Practices
When all three components are fully integrated, we can provide the best tools and technology to farmers so they can meet the goals of feeding, clothing and fueling the world.
---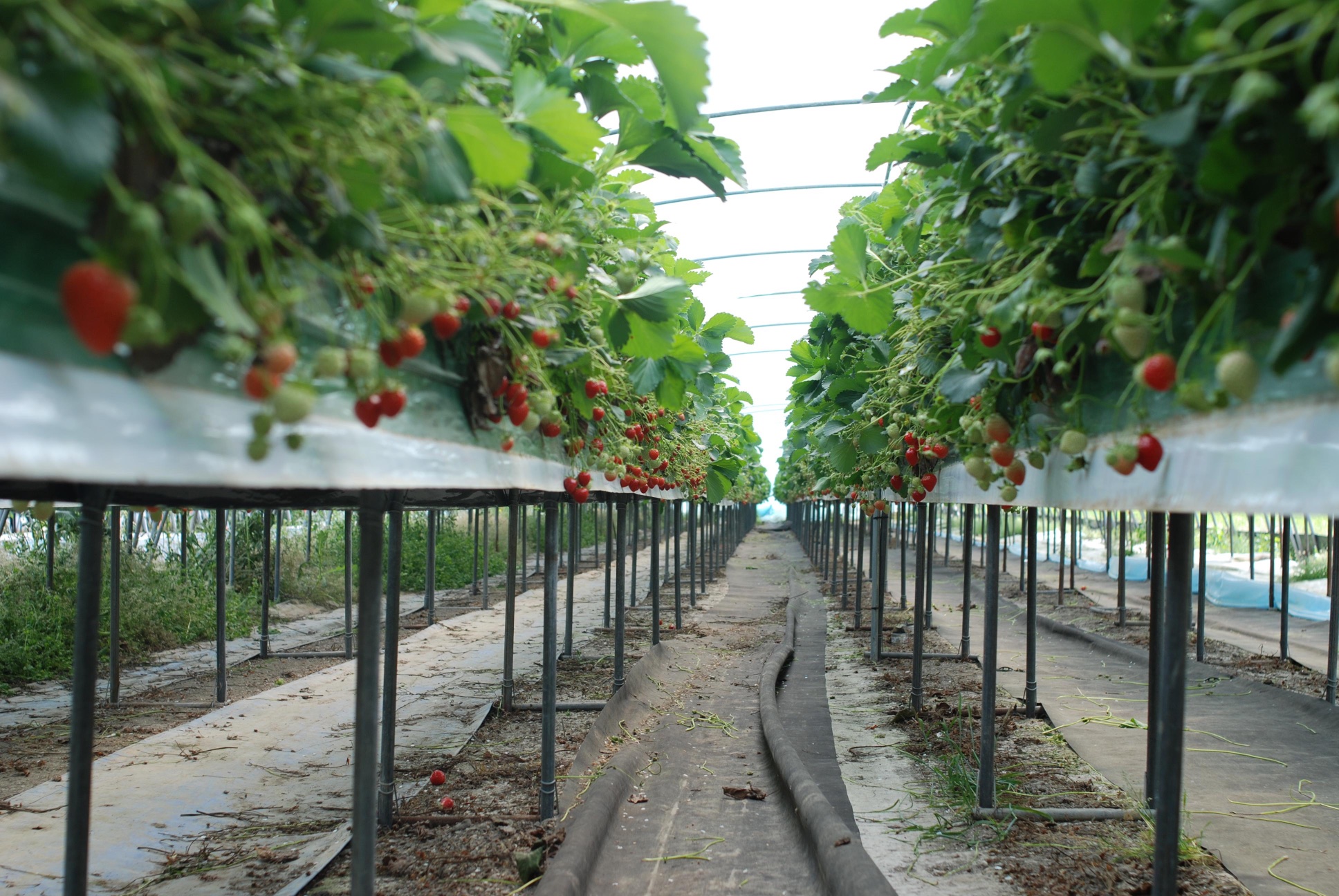 In the human world, sometimes our relationships are formed by friends or family who recommend potential partners. In the world of corn, soybeans and various other crops, Monsanto scientists act as the matchmakers in the act of plant breeding. In this role, they can more precisely match the best potential parent plants to produce the best possible offspring that will be planted by farmers around the world.
Plant breeding is the act of bringing together two specific parent plants to produce a new "offspring" plant. Just like a newborn baby will share characteristics of each of its parents, a new seed also will share characteristics of the "mother" and "father" plants that created it. In the past, this work was done in greenhouses and fields, and could be very time-consuming. But with today's technologies, Monsanto plant breeders can see the DNA and genetics of plants and make more informed decisions earlier in the breeding process. By the time they get into field research trials, they have already pre-screened and eliminated the plants that may not be what they're looking for.
Monsanto's Competitive Advantage:
Monsanto can continuously deliver unique combinations of new traits and genetics through a combination of seed chipping and molecular breeding. What is remarkable about this process is Monsanto can analyze each seed before planting and only plant the seeds with the best potential—greatly improving the efficiency of the breeding process and the quality of the plants.
Molecular Breeding
Molecular breeding, in practice, creates an inventory of a plant's genes and what those genes do. Once the DNA tied to those genes are identified (known as markers), Monsanto scientists can use those markers to tell which plants they want to use to breed the next generation of high-performing plants.
"It's like going from using a compass to a GPS system, tremendously cutting down on time and resources."
Seed Chipping
Seed chippers allow Monsanto to determine the genetics of a seed without destroying the seed itself. The chipper sorts and rotates a seed so a tiny tissue sample can be shaved off to be analyzed. If that seed contains the genetic traits Monsanto desires, the seed is still viable, so a breeder can plant it in a field test and use it in the breeding process to create more seeds of its kind.
Using technologies and scientific knowledge of today and applying it to the age-old practice of breeding allows Monsanto to find the best-of-the-best germplasm, or genetics, and get high-performing seeds to farmers' fields – faster. Compared to conventional breeding, the Monsanto breeding program today is doubling the rate of improvement in key genetic characteristics such as yield and important agronomic traits, which can help agriculture become more sustainable.
---

Biotechnology, or genetic engineering, is the process of using living organisms to improve qualities of a plant by such as the plant's ability to protect itself against damage or improving upon its ability to grow and produce. Plant biotechnology allows for the transfer of a greater variety of genetic information in a more precise, controlled manner. It allows for the transfer of one, or a few genes that can introduce traits such as better insect and weed control.
Biotechnology is just one component of Monsanto's three-pronged approach to delivering increased yields sustainably. Farmers are faced with a lot of challenges, and that's why Monsanto is developing a number of product advancements within its biotechnology pipeline.
We have exciting biotechnology traits in development, from second and third generation agronomic insect and weed control trait technologies to new yield and stress traits, as we continue to look for innovations in biotechnology that can create value for farmers.
In the beginning, Monsanto utilized biotechnology to protect the plant against harmful insects and weeds that significantly lower a crop's productivity.  These products are still being advanced today through a wide variety of pest and weed control options that have the potential to produce a durable and productive crop.
Higher-yielding corn and drought tolerant cotton are two examples of products in development that aim to deliver on Monsanto's commitment to offer farmer's seed and trait options that increase productivity while conserving resources like water, land and nitrogen.
---

Monsanto has made a commitment to sustainable agriculture.
Sustainable agriculture starts with improving the land and using it more efficiently.
Agronomic practices are steps farmers incorporate into their farm management systems to improve soil quality, enhance water use, manage crop residue and improve the environment through better fertilizer management. These steps not only improve a farmer's bottom line by decreasing input costs, but also improve the environment by decreasing water use and over-fertilization. Agronomic practices are a vital part of Monsanto's three pillars of sustainable agriculture.
Agronomic practices encompass many areas of conservation from practicing reduced-tillage methods, which lessen the need to till the soil before each crop, to managing planting populations, which ensures crops are not over- nor under-crowded – and therefore are in optimal growing conditions. These small changes in farmers' routines can yield major dividends at harvest.
"Monsanto is devoted to doubling yields by 2030 and helping farmers produce more while using fewer resources."
Monsanto's devotion to sustainability is dependent upon agronomics. That's why Monsanto continually researches ways to improve the effectiveness of agronomic practices. Data from these studies is used to determine the best environment for specific crop varieties.
Acceleron Seed Treatment Products
Another integral part of agronomics supported by Monsanto is Acceleron seed treatment products. Seed treatments are products applied to the seed before planting. They can provide protection from insects, fungi or nematodes, which often damage young plants. These treatments are coated on the seed prior to purchase and encourage healthy emergence.
---
WHY MONSANTO?
REASON #3: Sustainable Agriculture and Climate Change

B. Climate Change

Climate Corp
Monsanto takes action to fight climate change with carbon neutral crop protection program
Monsanto's Climate Change efforts focus on several key areas:

Seed Production
Crop Protection
Sharing Data, Increasing Adoption of Best Practices

Data Science in agriculture

Water Innovation
---

B. Climate Change
The Climate Corporation aims to help all the world's farmers increase the sustainability and productivity of their farming operations. Monsanto's integrated Climate FieldView™ digital agriculture platform provides farmers with one comprehensive, connected suite of digital tools. Bringing together seamless field data collection, advanced agronomic modeling and local weather monitoring into simple mobile and web software solutions, Climate FieldView Prime™, Climate FieldView Plus™ and Climate FieldView Pro™ give farmers a deeper understanding of their fields.
Climate Corp Advancing Products

Script Creator – Launching Phase
Fieldview Drive – Launching Phase
Sub Field Nitrogen
John Deere Wireless Data Server (WDS) Connectivity
And speaking of Climate Change, another #4IR investment theme…
As the world's population continues to grow, so does the conversation around climate change. But what is it exactly? What role does an industry like agriculture play in climate change?
---

WHY MONSANTO?
REASON #3: Sustainable Agriculture and Climate Change

B. Climate Change

Climate Corp
Monsanto takes action to fight climate change with carbon neutral crop protection program
Monsanto's Climate Change efforts focus on several key areas:

Seed Production
Crop Protection
Sharing Data, Increasing Adoption of Best Practices

Data Science in agriculture

Water Innovation
As agriculture and farmers around the world work to mitigate and adapt to the complex challenges posed by climate change, Monsanto Company today announced plans to make its operations carbon neutral by 2021 through a unique program targeted across its seed and crop protection operations, as well as through collaboration with farmers.
Resources:
"Climate change is one of the biggest issues we face in agriculture, as well as one of the most pressing challenges facing humanity," said Hugh Grant, Monsanto chairman and chief executive officer. "That's why we have pledged to do our part within our own business and to help support farmers and others. While progress has been made to reduce agriculture's carbon footprint, we must work collectively to do even more if we are going to sustainably feed 9.6 billion people by 2050."
---

WHY MONSANTO?
REASON #3: Sustainable Agriculture and Climate Change

B. Climate Change

Climate Corp
Monsanto takes action to fight climate change with carbon neutral crop protection program
Monsanto's Climate Change efforts focus on several key areas:

Seed Production
Crop Protection
Sharing Data, Increasing Adoption of Best Practices

Data Science in agriculture

Water Innovation
Monsanto's Climate Change efforts focus on several key areas:
Seed Production

Crop Protection

Sharing Data, Increasing Adoption of Best Practices
"Agriculture is uniquely positioned to deliver climate change solutions, and we hope that policy makers recognize the role agriculture, farmers and crops can play in mitigating carbon emissions."
---

Monsanto will drive carbon neutral crop production in its own seed production operations by leveraging diverse products and agronomic approaches,
Such as breeding, plant biotechnology, data science, conservation tillage and cover cropping systems, with the goal of eliminating that portion of its carbon footprint altogether. Working with outside experts in data science on extensive modeling, Monsanto has shown that utilizing these practices and innovations can make an important difference, allowing corn and soybeans to be grown such that soil absorbs and holds greenhouse gases equal to or greater than the total amount emitted from growing those crops – reinforcing agriculture's unique role in climate change mitigation. The company also will work with farmers to promote and drive the increased adoption of these carbon neutral crop production methods.
---

The company also is targeting its crop protection business to be carbon neutral by 2021.
Previously, Monsanto announced a goal to reduce the operational greenhouse gas emissions intensity in its crop protection operations and has continued to make steady progress against its commitment. To offset the remainder of its crop protection and other non-seed production operations, Monsanto is working to develop a program to provide incentives to farmer customers who adopt carbon neutral crop production methods – in exchange for part of their carbon reduction value. Monsanto will use those reductions as offsets to neutralize its remaining carbon footprint.
---

WHY MONSANTO?
REASON #3: Sustainable Agriculture and Climate Change

B. Climate Change

Climate Corp
Monsanto takes action to fight climate change with carbon neutral crop protection program
Monsanto's Climate Change efforts focus on several key areas:

Seed Production
Crop Protection
Sharing Data, Increasing Adoption of Best Practices

Data Science in agriculture

Water Innovation
Sharing Data, Increasing Adoption of Best Practices:
Monsanto has developed the carbon neutral crop models with the help of external experts and will share their data and modeling results with the broader agriculture, climate modeling and other communities to help drive the adoption of best practices and to reinforce the role crops can play in reducing carbon emissions. To date, these models are focused on the U.S. Corn Belt, where the most accurate data on crop yields, soil types, crop rotations and best management practices are publicly available.
The models indicate that high yielding, carbon neutral corn and soybean production, in the United States alone, has the potential to reduce crop production emissions equivalent to 100 million metric tons of carbon dioxide, which is equal to reducing 233 million barrels of oil consumption per year.
"As we continually strive for efficiencies within our own operations, we've been able to significantly reduce our greenhouse gas footprint. In calendar year 2015, after reviewing the emission trends of our operations, we committed to reduce greenhouse gas emissions from our crop protection operations by 22 percent (per pound of active ingredient) by 2020, relative to our baseline in 2010. This represents a cumulative greenhouse gas emissions reduction of 45 percent when compared to 2002. We're targeting our crop protection operations sector because it is the largest contributor to our company's carbon footprint, making it the place where we can have the greatest positive impact."
Data science in agriculture:
At the center of achieving and verifying carbon neutral crop production is the advancement of data science in agriculture.
Innovations from The Climate Corporation, a division of Monsanto, and other data scientists have allowed farmers to plant and harvest crops more precisely than ever. Examples include the use of satellite imagery to precisely target emerging pest problems or the development of sophisticated algorithms that model the exact fertilizer needs of each field. The continued integration of this data allows farmers to make more precise decisions, and when used in conjunction with agronomic best practices, can lead to carbon neutral crop production.
"This program is a critical step in agriculture's overall effort to mitigate climate change," said Dr. Chuck Rice, Distinguished Professor, Kansas State University and an author of the Intergovernmental Panel on Climate Change (IPCC) report. "The recent IPCC report indicated that agriculture is a significant pathway to mitigating greenhouse gases. Similar to other formalized carbon offset and renewable energy credit programs, organizations have started to invest in verified offsets originating from agricultural activities. Agriculture can be a positive force in the fight against climate change, and it's important to see Monsanto stepping forward in this way."
---

WHY MONSANTO?
REASON #3: Sustainable Agriculture and Climate Change

B. Climate Change

Climate Corp
Monsanto takes action to fight climate change with carbon neutral crop protection program
Monsanto's Climate Change efforts focus on several key areas:

Seed Production
Crop Protection
Sharing Data, Increasing Adoption of Best Practices

Data Science in agriculture

Water Innovation
In addition, Monsanto is driving Water Innovation:
Helping farmers adapt to climate and weather conditions is a big part of what Monsanto does. From water research to drought tolerant seed traits, we're working to bring a broad range of solutions to help nourish our growing world while using resources, like water, more efficiently.
Which focuses on better understanding water and its role in growing food. The Learning Center is located on one of the most important water resources for agriculture in the United States, the Ogallala Aquifer. Its unique location in the middle of two diverse growing conditions – half of the land needs to be irrigated, and the other half does not – makes it ideal for studying water issues and management. Scientists at the Learning Center conduct research and demonstrations year-round to provide farmers with information about how to increase their annual crop yields through better water management. In 2014, the Monsanto team evaluated the effect of different irrigation regimes on corn hybrids and seeding rates. The research showed that optimum seeding rates varied across these irrigation regimes, which provides valuable information that can help farmers improve their harvests.
The Gothenburg Water Utilization Learning Center demonstrates Monsanto's three-pronged systems-based approach in helping farmers manage drought:
Native genes selected through traditional plant breeding
The additive impact of biotech traits and
The additive impact of agronomic components of the system
---
PART 6: WHEN TO INVEST?
OK! I like Monsanto from a #4IR perspective, but is now the time to invest? I'm not sure, so let's do more digging!
STEP #1: I START BY CHECKING-IN WITH LORD GOOGLE

STEP #2: THEN I LOOK AT SEXY CHARTS

STEP #3: AND I LOOK FOR REASONS TO NOT INVEST
STEP #1: I START BY CHECKING-IN WITH LORD GOOGLE…
Let us say it plainly: Monsanto is almost surely the most vilified company on the planet. To its diehard critics it embodies all that is wrong with big, industrial agriculture—the corporatization of farming, the decline of smallholders, the excessive use of chemicals, a lack of transparency, and, of course, the big one: the entry of genetically modified organisms into our food supply. The tri-letter acronym GMO has become a four-letter word to millions of people, from earnest middle-schoolers to purist Whole Foods shoppers.

In previous decades and in previous corporate iterations, Monsanto (then a mere chemical company) produced Agent Orange, the powerful defoliant used during the Vietnam War, which was later blamed for causing cancer and other diseases to those exposed. It (and others) made the now-banned pesticide DDT—as well as PCBs, omnipresent toxic compounds that have been disastrous for the environment.

Which brings us to a provocative question: Is it conceivable that the planet's most vilified company could be the one that feeds it?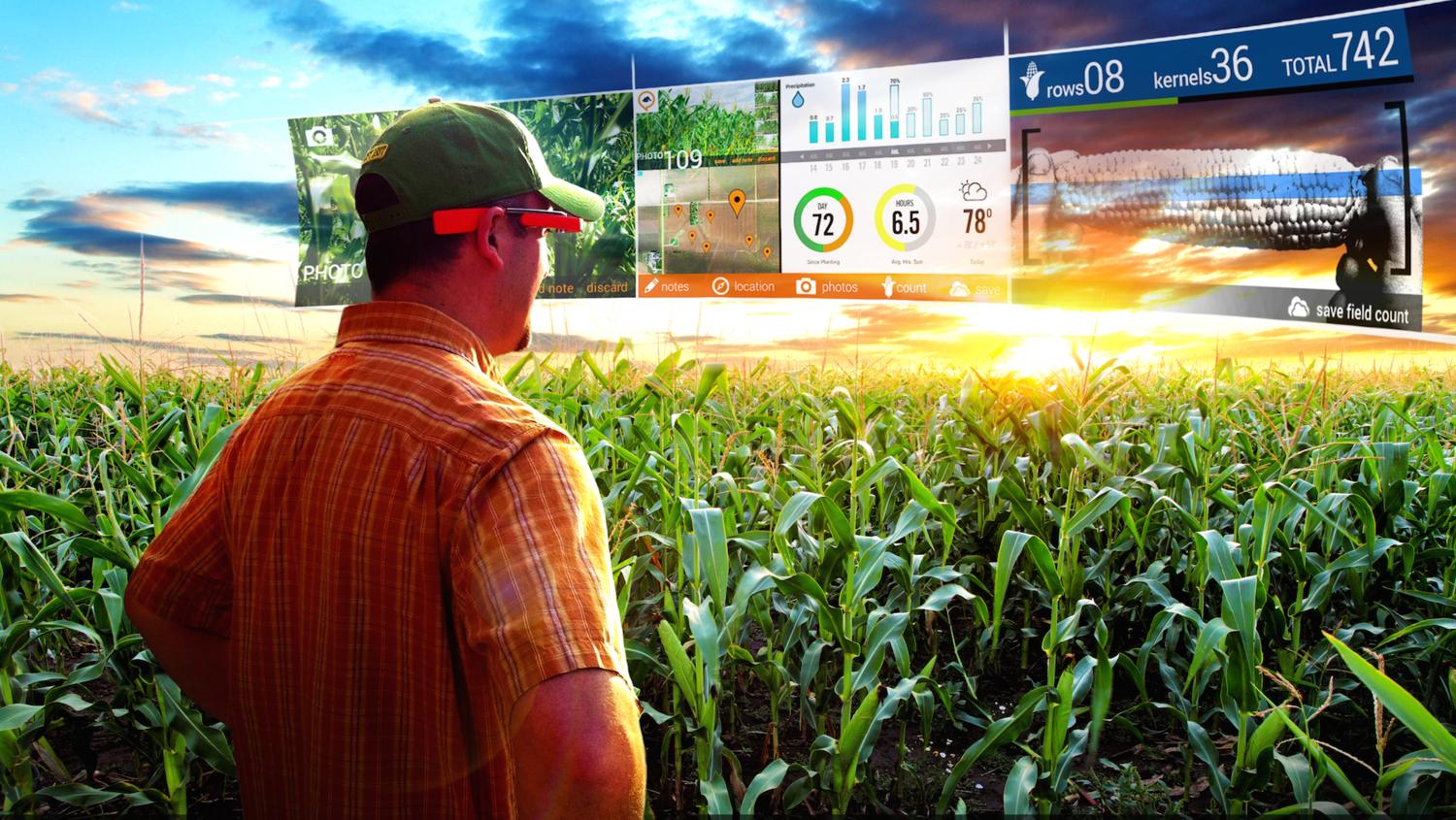 To be honest, I like that Monsanto is a hated company: negative sentiment is already baked into the stock price. #Contrarian
Here are some important articles that pop up via Lord Google: 
---
STEP #2: THEN I LOOK AT SEXY CHARTS:
Let's compare Monsanto to Syngenta, Archer-Daniels Midland (the other top #4IR pick), and the S&P500 (SPY):
Why Syngenta (SYT)? Syngenta AG is a global Swiss agribusiness that produces agrochemicals and seeds. As a biotechnology company, it conducts genomic research. It was formed in 2000 by the merger of Novartis Agribusiness and Zeneca Agrochemicals. Syngenta is often compared to and is a rival of Monsanto. In fact, earlier this year there was talk of a merger: Monsanto CEO Says Company Struggling to Engage Syngenta in Deal Talks.
First, the long-term chart: October 2000 – July 2016. Monsanto is the clear winner here with an amazing performance of + 817% vs SYT + 787%, ADM +369% and SPY +57%.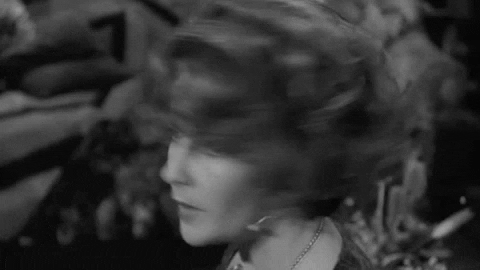 Wait… what? SERIOUSLY?? +817% ? I had no idea… that really IS amazing. My eyes go wide with greed…
Next let's look at the 10-year chart: July 2006 – July 2016. The winner is… SYT! With a gain of +173% vs Monsanto +143%, SPY +69% and ADM up only 3%. Pretty surprising on Archer-Daniels… I didn't realize they were basically flat over the last 10 years. And the additional 30% gain SYT has over MON might need to be looked into…
The 5-year chart: July 2011 – July 2016. Here SPY outperforms, with a gain of +66%. Monsanto and ADM are almost tied at +42% and +45%, respectively, while SYT gained +24% over the same period.
The 3-year chart: July 2013 – July 2016. Shows SPY at a gain of +28%, ADM a clear winner over Monsanto at +22%, and Monsanto at +5%. SYT shows a loss -2%. This under-performance of Monsanto may be an opportunity…
The 1-year chart: July 2015 – July 2016. Another surprise! Monsanto shows a gain of +4% with the SPY +3%, while ADM and SYT both show a loss… -7% and -3%, respectively.
The YTD chart: January 2016 – July 2016. NO brainer here, ADM wins with +22%. Monsanto and the SPY both shows gain about +7%, but Monsanto was far more volatile. SYT is flat.
Despite the obvious volatility, I still feel pretty secure in Monsanto.
MON will be the agricultural component of my commodities portfolio, so I prefer the volatility. Volatility is great for reducing cost basis and improving dividend yield. As a Drip investor, I LOVE volatility.
The current dividend for Monsanto is around 2% with a P/E at 20.8 … that's better than a poke in the eye with a sharp stick. But not great…
Compare that to:
SPY has a P/E of 25.2 according to multpl, and a dividend of about 2%
ADM has a P/E of 15.6, with a dividend of 2.6%
SYT has a P/E of 19.4, and a 2.9% dividend
---
STEP #3: AND I LOOK FOR REASONS TO NOT INVEST:
So here's the thing: there are a BUNCH of compelling reasons to hold off on investing in Monsanto, for now:
REASON #1 TO NOT INVEST, for now: Correlation

REASON #2 TO NOT INVEST, for now: Analysts

REASON #3 TO NOT INVEST, for now: The "Fear and Greed Index"

REASON #4 TO NOT INVEST, for now: Insider Selling

REASON #5 TO NOT INVEST, for now: The "Gurus"

REASON #6 TO NOT INVEST, for now: Bad News
---
REASON #1 TO NOT INVEST, for now: #Correlation.
Monsanto currently has a beta, or correlation to, the S&P 500 of 1.23
What is 'Correlation?'
According to Investopedia, Correlation, in the finance and investment industries, is a statistic that measures the degree to which two securities move in relation to each other. Correlations are used in advanced portfolio management. Correlation is computed into what is known as the correlation coefficient, which has value that must fall between -1 and 1.
A perfect positive correlation means that the correlation coefficient is exactly 1. This implies that as one security moves, either up or down, the other security moves in lockstep, in the same direction. A perfect negative correlation means that two assets move in opposite directions, while a zero correlation implies no relationship at all. For example, large-cap mutual funds generally have a high positive correlation to the Standard and Poor's (S&P) 500 Index, very close to 1. Small-cap stocks have a positive correlation to that same index also, but it is not as high, generally around 0.8.
Monsanto crashed right along with SPY during the #FinancialCrisis 2008 / 2009.
Monsanto stocks is VERY volatile, as indicated by its beta… Currently Monsanto trades with a beta of 1.23. When the market does well, Monsanto tends to do very well. But when the market takes a big fat dump, Monsanto also tends to drop… harder. This, combined with Monsanto's outstanding recovery since the Financial Crisis and the Markets perceived overvaluation, feels like a red flag.
---
REASON #2 TO NOT INVEST, for now: Analysts
The S&P 500 reached a new high recently, and many analysts are beginning to think the market might be running a bit hot.
But there is one distinct warning that should send chills down your spine… that of James Dale Davidson. Davidson is the famed economist who correctly predicted the collapse of 1999 and 2007. Davidson now warns, "There are three key economic indicators screaming SELL. They don't imply that a 50% collapse is looming – it's already at our doorstep." And if Davidson calls for a 50% market correction, one should pay heed.
Resources:
---

REASON #3 TO NOT INVEST, for now: The "Fear and Greed Index"
In addition, according to the CNN "Fear and Greed Index," the emotion driving the market right now is "Extreme Greed." This means everyone is starting to throw money into the market without thinking about the speculation, the risk, side of things. "I put money in, and it just keeps going up!" Sounding like 2000, sounding like 2008… getting ready for another crash?
The Fear and Greed Index is a trend I like to follow since emotion drives many investment opportunities. The more aggressively grandma and grandpa throw their retirement savings into the market, the more I make contrarian bets like gold and silver.
This index is calculated based on the following indicators:
Stock Price Strength: EXTREME GREED: The number of stocks hitting 52-week highs exceeds the number hitting lows and is at the upper end of its range, indicating extreme greed. Last changed Jun 16 from a 
Greed

rating.
Stock Price Breadth: EXTREME GREED: The McClellan Volume Summation Index measures advancing and declining volume on the NYSE. During the last month, approximately 11.46% more of each day's volume has traded in advancing issues than in declining issues, pushing this indicator towards the upper end of its range for the last two years. Last changed Jul 7 from a
Greed 

rating.
Market Momentum: EXTREME GREED: The S&P 500 is 5.96% above its 125-day average. This is further above the average than has been typical during the last two years and rapid increases like this often indicate extreme greed. Last changed Jul 7 from a
Greed 

rating.
Safe Haven Demand: GREED: Stocks have outperformed bonds by 3.27 percentage points during the last 20 trading days. This is close to the strongest performance for stocks relative to bonds in the past two years and indicates investors are rotating into stocks from the relative safety of bonds. Last changed Jul 28 from an 
Extreme Greed

rating.
Junk Bond Demand: GREED: Investors in low quality junk bonds are accepting 2.37 percentage points in additional yield over safer investment grade corporate bonds. This spread is down from recent levels and indicates that investors are pursuing higher risk strategies. Last changed Jul 27 from an 
Extreme Greed

rating.
Put and Call Options: GREED: During the last five trading days, volume in put options has lagged volume in call options by 31.73% as investors make bullish bets in their portfolios. However, this among the lowest levels of put buying seen during the last two years, indicating greed on the part of investors. Last changed Jul 22 from an 
Extreme Greed

rating.
Market Volatility: NEUTRAL: The CBOE Volatility Index (VIX) is at 11.87. This is a neutral reading and indicates that market risks appear low. Last changed Jun 27 from an 
Extreme Fear

rating
Personally, I DO think SPY is a bit rich right now, and have positioned my portfolio accordingly. I'm not done doing the research, but my initial thoughts are: hold off for THE big pull back, and then go heavy.
---
REASON #4 TO NOT INVEST, for now: Insider selling
Resource: Guru Focus
I like looking at insider buying and insider selling. My opinion is that no one knows a business's business better than those running the business. When they buy, they know something. When they sell, they know something. Right now, it seems like those in the Monsanto know think MON stock has pushed to its upper limits and they're taking profits…
As of the latest SEC filings, insiders at Monsanto Company have decreased their position in the stock by -5.66% over the past 6 months. Insiders now own 0.20% of total outstanding shares.
All but one insider transaction this year has been a sell… that's pretty telling. And look at how many shares were sold in the last month! I mean, Michael Stern sold almost half his shares!
Insider // Position // Transaction Date // Action // Shares Transacted // Trade Price $ // Shares owned Following Transaction
Begemann Brett D // President & COO // 2016-07-14 // Sell // 27,980 // $103.62 // 123,118
Stern Michael K // VP, CEO // 2016-07-13 // Sell // 12,797 // $101.77 // 13,007
Poste George // Director // 2016-04-19 // Sell // 1,136 // $91.93 // 34,619
Mizell Steven // EVP, Chief HR Officer // 2016-04-14 // Sell // 9,500 // $89.06 // 1,296
Frank Michael J // VP, Chief Commercial Officer // 2016-04-12 // Sell // 2,000 // $87.49 // 37,721
MCMillan Charles S // Director // 2016-04-12 // Buy // 3,500 // $87.25 // 58,440
Mizell Steven // EVP, Chief HR Officer // 2016-04-11 // Sell // 3,900 // $86.87 // 48,136
At Monsanto, Insider sells far exceed Insider buys over the last three years.
---

REASON #5 TO NOT INVEST, for now: The "Gurus"
Resource: Guru Focus
I don't necessarily follow these guys like some cult fanatic, but their activity IS another indicator. As you can see below, nine out of eleven "Guru" transaction in Monsanto this year can been a sells. The "Gurus" are big money guys… institutional level.
Their strong negative sentiment, in addition to the Insider sells, indicates that I should wait a bit.
Guru // Transaction Date // Action // Shares Transacted // Shares owned Following Transaction
Ken Fisher // 2016-03-31 // Reduce // Reduce -8.47% // 2,465
Bill Nygren // 2016-03-31 // Reduce // Reduce -3.33% // 2,900,00
Wallace Weitz // 2016-03-31 // Reduce // Reduce -49.43% // 202,190
Vanguard Health Care Fund // 2016-03-31 // Sold out // Sold Out // 0
Mario Gabelli // 2016-03-31 // Reduce // Reduce -7.09% // 26,750
Tom Gayner // 2016-03-31 // Add // Add 1.20% // 396,700
Kahn Brothers // 2016-03-31 // Reduce // Reduce -5.26% // 7,742
Chris Davis // 2016-03-31 // Reduce // Reduce -2.31% // 8,043,218
Ruane Cunniff // 2016-03-31 // Reduce // Reduce -38.57% // 587,518
Joel Greenblatt // 2016-03-31 // Add // Add 366.01% // 364,316
Ron Baron // 2016-03-31 // Reduce // Reduce -0.93% // 31,677
---
REASON #6 TO NOT INVEST, for now: Bad News
Over the past decade, Monsanto has become a pop cultural bogeyman, the face of corporate evil.
The company and its genetically modified organism (GMO) seeds have been the subject of muckraking documentaries ("Forks Over Knives" and "GMO OMG"), global protests, and assaults by everybody from environmental activists to "The Colbert Report." Facebook and other social media are awash in memes (here's a blog devoted to the topic) and hashtags like #monsantoevil. And it seems everyone, from your plumber to your mother, has an opinion about the company. When Monsanto bought a weather data company called the Climate Corporation for about $1 billion, David Friedberg, the company's CEO, found himself bending over backwards justifying his decision to sell.  (As if the money wasn't enough reason!) Friedberg told the New Yorker that even his father disapproved: "His first reaction was, 'Monsanto? The most evil company in the world? I thought you were trying to make the world a BETTER place?'" (Friedberg also felt compelled to write a letter to his entire staff, laying out his rationale for Monsanto's aptness as a new owner.)

In short, you don't need to have a degree in marketing and communications to see that Monsanto has a PR problem.
How did this happen? How did Monsanto go from the future of American innovation to a late-night punchline? Critics point to their role in GMOs, creating "frankenfood," but Monsanto is not the only company that produces genetically modified organisms. And though it has a bad environmental record, so do lots of companies. Also, unlike, say, other corporate villains like General Motors (the antihero of Michael Moore's "Roger & Me") Monsanto is not a consumer facing company, and its actual biotechnological workings are mystifying to the average person. Yet somehow it manages to serve as a focal point for popular fear and rage about everything from political pandering to globalization. Why?
"If you set aside for a moment from the usual debate about whether GMOs are bad or good, a curious fact emerges. For a rich and powerful company that seems to excel at nearly everything it does, Monsanto sucks in one important aspect: spin control."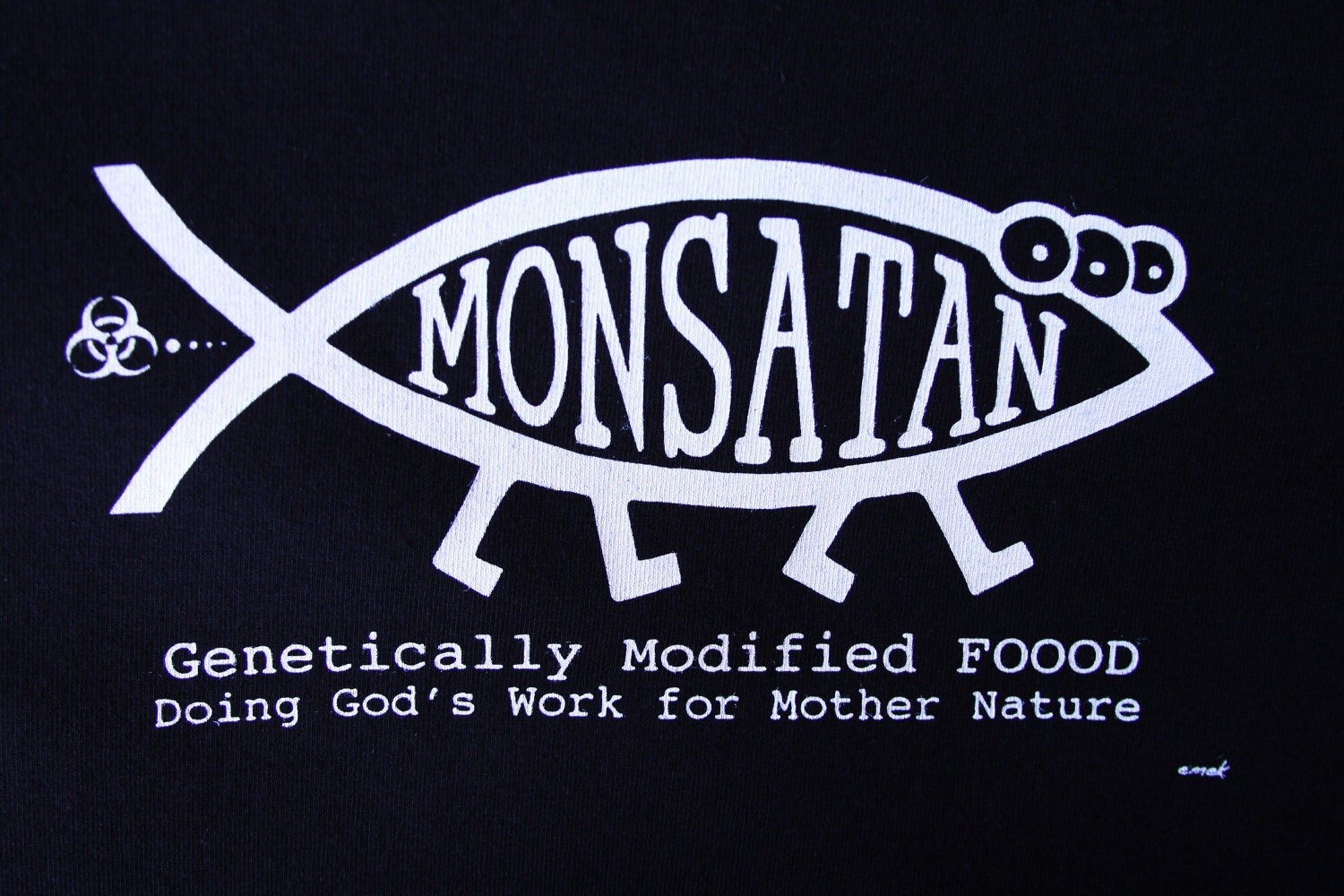 The pitfalls of Monsanto's approach are most glaringly evident in the case of Percy Schmeiser,
A rosy-cheeked Canadian farmer who was successfully sued by Monsanto in 1998 after he refused to pay the licensing fee for growing Round-up Ready Canola. Schmeiser claimed that the GM canola seed had blown onto his farm by mistake, and he wasn't infringing on Monsanto's patent agreement because he did not intend to use Round-Up on the Canola. Some of the crucial facts of the case remain hotly disputed: how much of Schmeiser's farm was planted with the GM canola, whether he knew what exactly he was growing and whether his claim that he wasn't going to use Round-Up was truthful.
But these murky areas get lost in the broad brushstrokes that color public opinion. Schmeiser was made into the poster child for the innocent farmer sued by big, bad Monsanto. For the past several years, he's been a regular on the ant-GMO lecture circuit and as the subject of the documentary, "David Versus Monsanto" helped paint the company in an unflattering light.
Monsanto does not appear chastened by this Pyrrhic victory:
A page on company's web site describes the Schmeiser case in defiant terms: "The truth is Percy Schmeiser is not a hero. He's simply a patent infringer who knows how to tell a good story."

Monsanto is clearly a company that undervalues the power of storytelling…
See the following news articles below for a continuation of the Monsanto drama saga:
Genetically modified wheat developed by Monsanto and never approved by federal regulators has been found growing in a Washington state farm field, the U.S. Department of Agriculture said. The discovery of 22 unapproved genetically modified wheat plants has prompted an investigation by federal and state agencies. It's the third such discovery in three years.
A farmer found the GMO wheat in a field that has not been planted since 2015. The plants had been identified as being one of Monsanto's experimental varieties "a few weeks ago," a spokesman from the Washington State Department of Agriculture said.
The USDA is testing grain harvested from the farmer's other wheat fields as a precaution, the agency said.
Officials also reached out to at least one trade group earlier this week, and alerted importers on Thursday. The grain has not been traced in commercial supplies, USDA said in a statement.
There are currently no commercially approved genetically modified wheat varieties and incidences of rogue plants are rare. The first case was in 2013 in Oregon, which prompted buyers including South Korea and Japan to stop buying U.S. wheat. More unapproved wheat was found in Montana in 2014.

The Food and Drug Administration believes there is no threat to the food supply due to the small number of plants found
And based on what is known about the GMO variety. South Korea, the fifth largest market for U.S. wheat, said earlier on Friday that the country will step up quarantine measures for U.S. milling and feed wheat shipments. The discovery comes as the latest blow for the U.S. wheat market as prices hover near multi-year lows amid record-large stocks and stiff competition in global markets from low cost suppliers.
Monsanto helped to develop a test for MON 71700, the strain found in Washington state, which would be available to U.S. trading partners, the USDA said.
The variety was tested in limited field trials in the Pacific Northwest from 1998 to 2000, but was never commercialized, said Monsanto spokeswoman Christi Dixon. The wheat found in Washington state is a slightly different strain than the one discovered in 2013, although both were developed to withstand applications of glyphosate, the key ingredient in Monsanto's popular Roundup herbicide.
Burkina Faso has asked Bayer CropScience to help produce genetically modified cotton even as the government decided to stop planting a variety introduced by Monsanto Co., the world's largest seed company.
Africa's biggest producer will only grow conventional cotton this season but doesn't rule out a return to genetically modified cotton, according to Wilfried Yameogo, managing director of state-controlled Sofitex, the largest buyer in the West African nation. Burkina Faso said in April it was completely phasing out Monsanto's cotton because the length of the fiber degraded, which hurt revenue for three consecutive seasons. But if Monsanto can restore the quality of the crop, the government will tell farmers to resume planting genetically modified cotton, said Yameogo, who was appointed the same month.
"If we find an agreement with Monsanto we'll go back to them," Yameogo said in an interview in Bobo-Dioulasso. "If we can't find a solution, we'll look for a different technology company to develop genetically modified cotton."
Yameogo said the cotton industry continues to negotiate for compensation it seeks from Monsanto,
As buyers and producers estimate they've lost 48 billion CFA francs ($82 million) during the past three seasons. "The traders who buy our cotton had doubts about the length of the fiber and would always impose a discount," Yameogo said. "We were no longer able to make a suitable profit."
Sofitex is the largest of three cotton buyers in Burkina Faso that each hold a regional monopoly.
The company buys from farmers in the west of the country and expects to purchase about 600,000 tons of the coming crop, forecast by the government to reach a total of 700,000 tons. Burkina Faso, which has produced cotton developed by Monsanto since 2003, is the only country in West Africa to grow genetically modified cotton on a commercial scale. Farmers grew 630,000 tons of the fiber in the 2015-2016 season. Neighboring Mali is the region's second-biggest cotton producer, while Ivory Coast ranks third.
Cancer lawsuits against Monsanto over the company's glyphosate-based weedkiller, Roundup, are gaining steam.
The plaintiffs—represented by personal injury lawyers Aimee H. Wagstaff and David J. Wool of the Colorado law firm Andrus Wagstaff, P.C.—allege that exposure to glyphosate caused them to develop non-Hodgkin's lymphoma. As Harris Martin reported (via Sustainable Pulse), the plaintiffs want to unite the cases in one court either before judge Nancy J. Rosenstengel or judge David R. Herndon of the U.S. District Court for the Southern District of Illinois. The Illinois court was chosen for a number of reasons. First, three of the 21 Roundup cancer cases are pending in the state. Second, the midwestern state is the largest producer of soybeans, which were doused with 122,473,987 pounds of glyphosate-based herbicides in 2014 alone, "more than any other crop," the plaintiffs said. Third, the Southern District of Illinois is located within 20 miles of St. Louis-headquartered Monsanto.
"Accordingly, Illinois' factual nexus and interest in the outcome of this litigation is extremely strong," the motion stated.
States that spray the most glyphosate.USGS Environmental Working Group
"Each Roundup Case requires extensive discovery concerning the safety, development and marketing of Roundup, which has been on the market since the mid 1970s," the motion said.

"Each Plaintiff will need to conduct the same complicated regulatory and scientific discovery (spanning over 40 years) to demonstrate that exposure to Roundup caused their non-Hodgkin's lymphoma. To date, a few of the Roundup Cases have commenced discovery, but that discovery is being conducted under different, and sometimes conflicting, judicial constraints and orders. Centralizing these cases before one [Multidistrict Litigation] Judge to ensure that the discovery is done once for all claimants makes sense."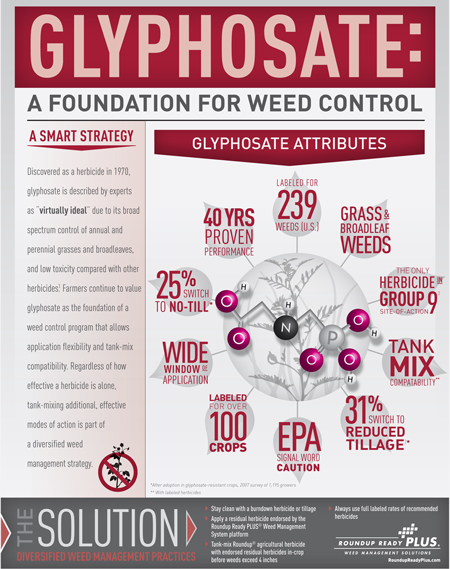 Glyphosate is the most widely applied pesticide worldwide.
About 2.6 billion pounds of it was sprayed on U.S. agricultural land between 1992 and 2012, according to the U.S. Geological Survey. The World Health Organization's International Agency for Research on Cancer (IARC) classified glyphosate as "probably carcinogenic to humans" last year.
Just last week, an Illinois woman filed a lawsuit against Monsanto in the U.S. District Court for the Southern District of Illinois alleging Roundup caused her to develop non-Hodgkin lymphoma, according to the Madison County Record. Plaintiff Lynda K. Patterson alleges that she used Roundup on her garden and landscaping for more than a decade before being diagnosed with stage four non-Hodgkin lymphoma in August 2014, the Madison County Record reported. She underwent aggressive treatment, including chemotherapy. She claims Monsanto allegedly designed formulated, manufactured and distributed the herbicide and failed to adequately warn consumers of the product's health risks. The plaintiff is represented by David M. Hundley of Hundley Law Group PC in Chicago and Christopher L. Coffin and Nicholas R. Rockforte of Pendley, Baudin & Coffin LLP in New Orleans. She is seeking a trial by jury and compensatory and punitive damages and attorneys' fees.

EcoWatch has extensively covered the increasing number of cancer lawsuits mounting against Monsanto, with cases springing up all over the country.
Robin Greenwald, the head of environmental protection at personal injury law firm Weitz & Luxenberg, told EcoWatch that people across the U.S. have been contacting her about Roundup lawsuits, raising similar allegations that Monsanto has not adequately warned about Roundup's link to cancer.She said these people come in three categories: farmers and nursery workers who have been exposed to the compound through agricultural work; people who regularly apply Roundup to their own lawns and property; and landscapers who go from town to town and get exposed to the product. Greenwald has helped at least 10 plaintiffs file lawsuits against Monsanto. She said all of these cases are focused on exposure to Roundup and diagnosis of non-Hodgkin's Lymphoma.
The agritech giant has vehemently denied the cancer claims of its blockbuster product and has demanded a retraction of the IARC report. 
Meanwhile, the U.S. Environmental Protection Agency (EPA) issued a Federal Register notice Tuesday, saying it is seeking eight ad hoc scientists to serve on the Federal Insecticide, Fungicide and Rodenticide Act Scientific Advisory Panel (FIFRA) that will review glyphosate's link to cancer at a four-day meeting this October.
"Individuals nominated for this meeting should have expertise in one or more of the following areas: Carcinogenicity (mammalian), cancer biostatistics, rodent cancer bioassays, epidemiology (cancer/occupational), genotoxicity/genetic toxicology/mutagenicity (related to human cancer risk), risk assessment, weight of evidence analysis, and mode of action/human relevance/adverse outcome pathway frameworks," the notice states.
Have rejected the IARC's classification of glyphosate as a possible carcinogen.
In May, the EPA's Cancer Assessment Review Committee (CARC) inadvertently published a report online that concluded glyphosate is not likely to be carcinogenic to humans but the document was taken offline a few days later. The agency said it has not finished its review of the chemical. The Federal Register notice also makes no mention of the pulled CARC review.
On Wednesday, a motion was filed with the U.S. Judicial Panel on Multidistrict Litigation
To create a coordinated docket for 21 pending federal cases that involve the exact same product, the same active ingredient and the same injury, the legal news site Harris Martin Publishing writes.
---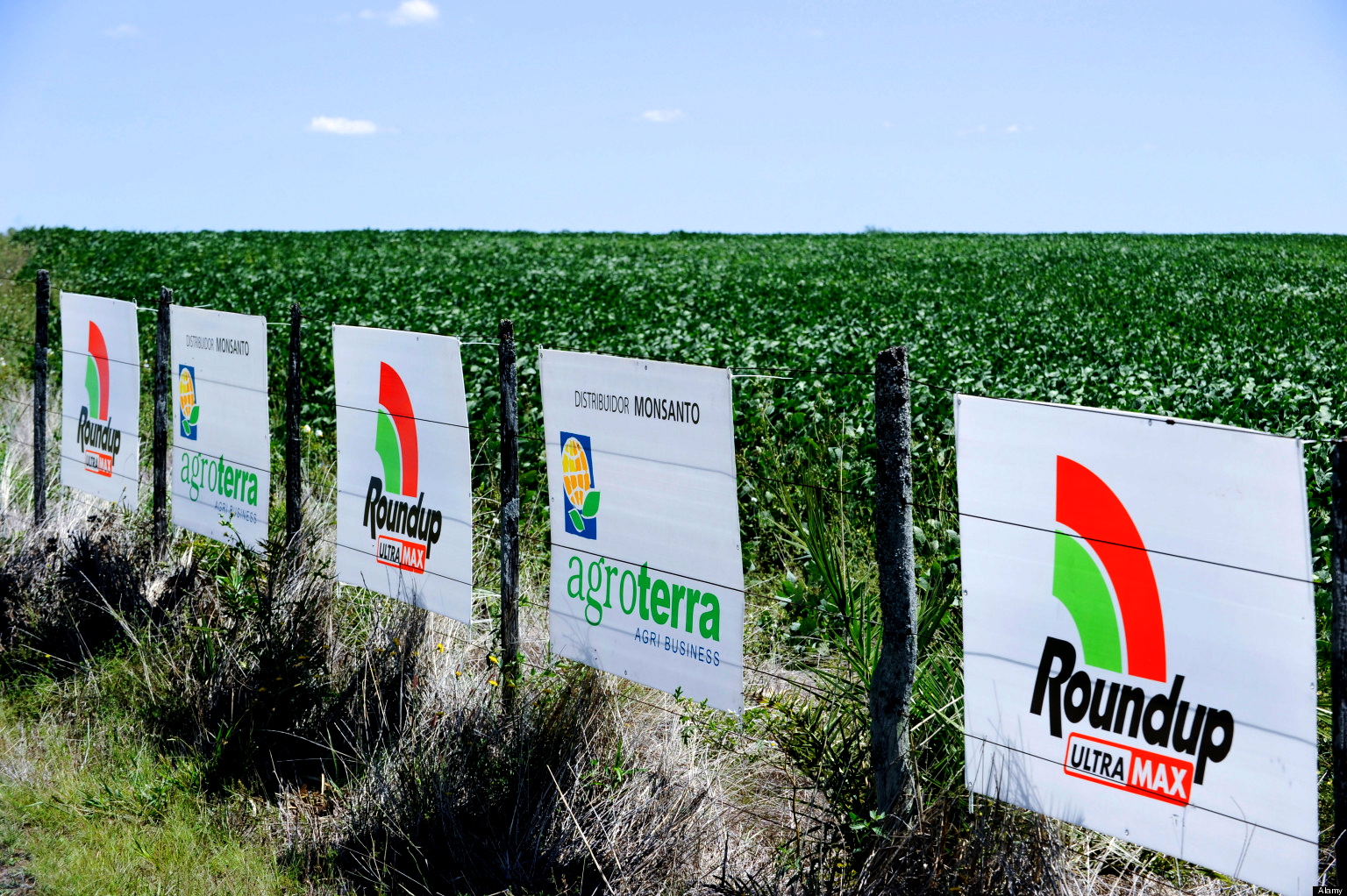 PART 7: CONCLUSION
Is Monsanto THE #4IR Agtech Investment? Yes.
Is now the time to invest? No
Monsanto is in the process of reinventing itself, attempting to switch gears from primarily chemicals and seed biotech to #4IR Agtech segments such as precision and digital agriculture, data science, and even drones and robotics. They have to. According to analysts, Monsanto is losing revenue and adding debt. Institutional money managers hate Monsanto. Environmentalists hate Monsanto. Even Monsanto's own executives hate Monsanto right now. And with the massive lawsuit about glyphosate causing cancer gaining steam, Monsanto stands to lose BIG TIME. Glyphosate is the key to Monsanto's biotech platform, their old school Agtech, AS WELL AS their bottom line. Once that goes away…
I plan on waiting to see the outcome of this case before starting an initial investment.
Fortunately, this lawsuit coincides with a major high in the market. I'm hoping that for Monsanto, it all come crashing down at the same time. With a stock price that tends to be very volatile, and an emotion driven market, we could see some attractive entry points. I'd expect another 50%+ loss in share price, just like during the Financial Crisis.
Plan on a bumpy road, for sure. Monsanto stands to lose big in the near-term.
Monsanto will survive.
It's an old company with a shady past, but for the first time in its jacked history it finally seems like an executive team is in place that wants to move Monsanto FORWARD… past the dark ages of the evil empire. Yeah, yeah, yeah… I know you haters out there are saying, "they're just doing this 'cause they're all about the money." But remember, we're entering the Fourth Industrial Revolution. There will be losers and there will be winners, and with Monsanto's #4IR vision, they are positioning themselves strategically to be BIG winners over the next ten to twenty years.
Let's revisit after Monsanto releases earnings in August.

I hope you enjoyed this post! Let me know your thoughts and good luck in your research.
---
RESOURCES
APPENDIX
Live Twitter feeds associated with Monsanto:

LIVE FEED #1:  Monsanto Twitter Feed

LIVE FEED #2:  Monsanto BioAg Twitter Feed

LIVE FEED #8:  Monsanto IoT Twitter Feed

LIVE FEED #9:  Live $MON Twitter Feed: Monsanto Ticker

LIVE FEED #10:  Live $MOO Twitter Feed: Agribusiness ETF

7 GMO Infographics You May Have Missed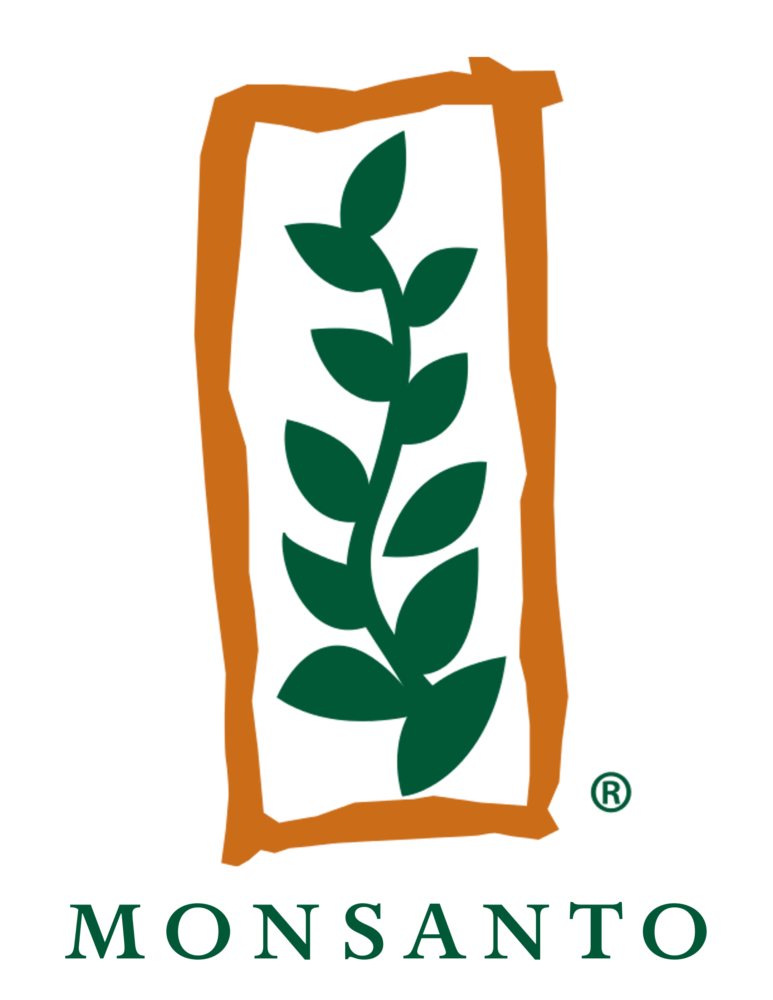 LIVE FEED #1:  Monsanto Twitter Feed
Monsanto is an agricultural company working with others to address the world's food challenges and sustain the environment.
LIVE FEED #2:  Monsanto BioAg Twitter Feed
Monsanto BioAg Canada, an Alliance between Novozymes and Monsanto, offers biological solutions to help farmers produce more with less. Tweets by Canadian team.
LIVE FEED #3:  Monsanto Europe Twitter Feed
Monsanto Europe makes balanced meals more accessible. #rootedinscience We aim to be #carbonneutral by 2021.
LIVE FEED #4:  Monsanto Hawaii Twitter Feed
Aloha and Welcome to Monsanto Hawaii!
LIVE FEED #5:  Monsanto Canada Twitter Feed
We are the Canadian arm of Monsanto Company, and we help Canadian farmers produce food and grains in a sustainable way. Tweets by Canadian employees.
LIVE FEED #6:  Monsanto Argentina Twitter Feed
Monsanto Argentina es una empresa agrícola que trabaja junto al campo y su gente para ayudarlos a producir más alimentos, cuidando los recursos naturales.
LIVE FEED #7:  Monsanto Australia & New Zealand Twitter Feed
Monsanto Australia & New Zealand works with its partners to develop innovative solutions that help farmers sustainably grow quality food and fibre.
LIVE FEED #8:  Monsanto IoT Twitter Feed

Feeding the world one device integration at a time.
LIVE FEED #9:  Live $MON Twitter Feed: Monsanto Ticker
LIVE FEED #10:  Live $MOO Twitter Feed: Agribusiness ETF
VanEck Vectors™ Agribusiness ETF (MOO®) seeks to replicate as closely as possible, before fees and expenses, the price and yield performance of the MVIS™ Global Agribusiness Index (MVMOOTR), which is intended to track the overall performance of companies involved in:
Agri-chemicals
Animal health and fertilizers
Seeds and traits
Farm/irrigation equipment
Farm machinery
Agricultural products, including

Grain
Tobacco
Meat
Poultry
Sugar
Aquaculture and fishing
Livestock plantations, and
Trading of agricultural products
7 GMO Infographics You May Have Missed