Welcome to #MasternodeMeBro18 Event 4. We are down to 16 out of 64 competitors battling for masternode notoriety! There are 8 fights in this event and the stakes are getting higher. Remember, these masternode projects are battling for the championship title in one of four fight groups:
Minimize Cost
Maximize ROI
Minimize Risk
Optimize Past
Fight groups have been developed by Omni Analytics Group and are based on extensive research into qualitative and quantitative measures of masternode project success.
The champions from each of these four groups will battle for the #MasternodeMeBro18 Grand Championship title in October. Pick your fighters before it's too late. Event 4 ends September 23, 2018!
---
Fight Group 1: Minimize Cost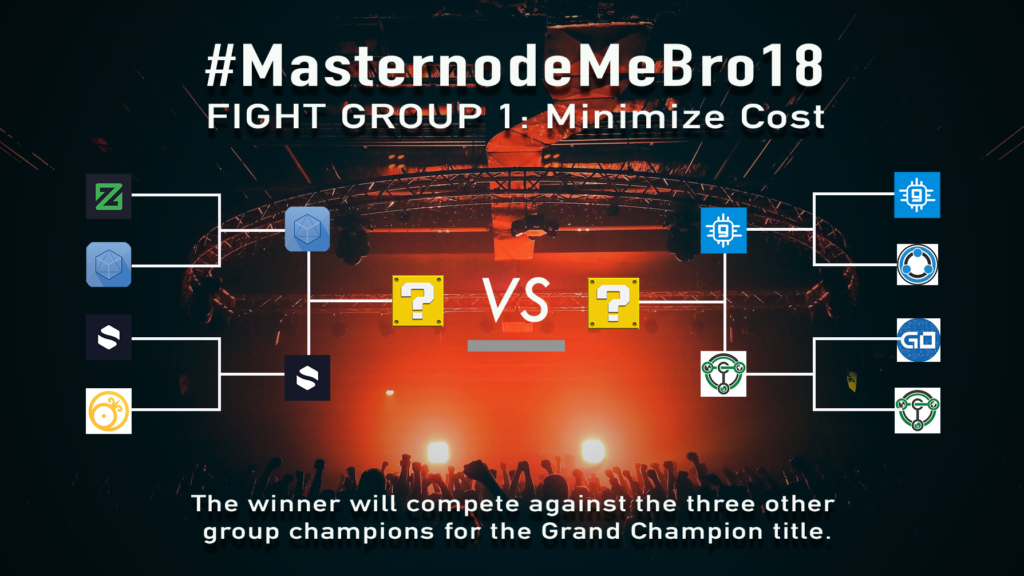 Card 13 (Minimize Cost)
https://www.surveymonkey.com/r/QVWGPJZ
Dynamic (DYN) v. Stakenet (XSN)
GINCoin (GIN) v. Terracoin (TRC)
---
Fight Group 2: Maximize ROI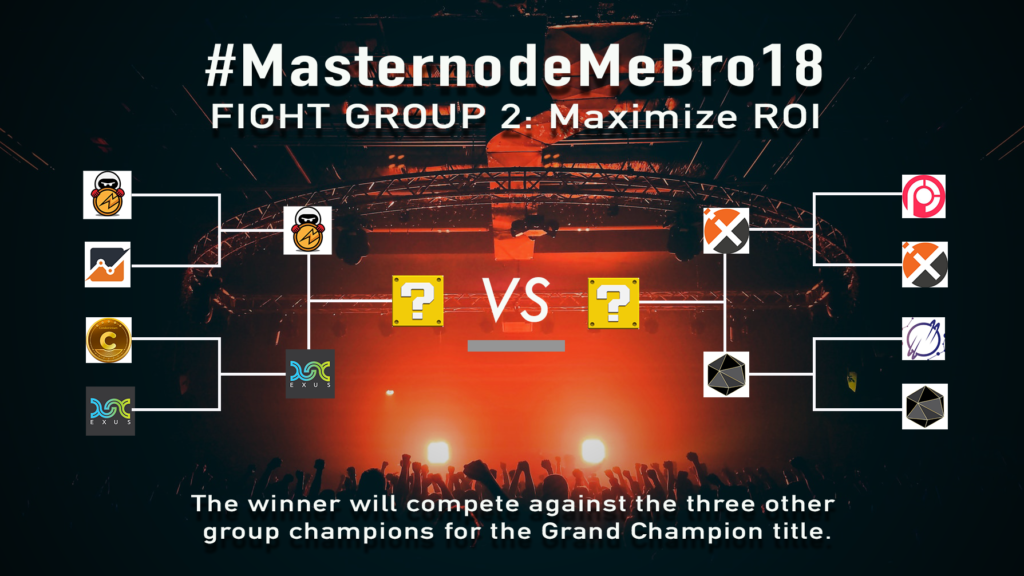 Card 14 (Maximize ROI)
https://www.surveymonkey.com/r/QWRMM99
Deviant (DEV) v. EXUS Coin (EXUS)
Xando (XDO) v. StoneCoin (STONE)
---
Fight Group 3: Minimize Risk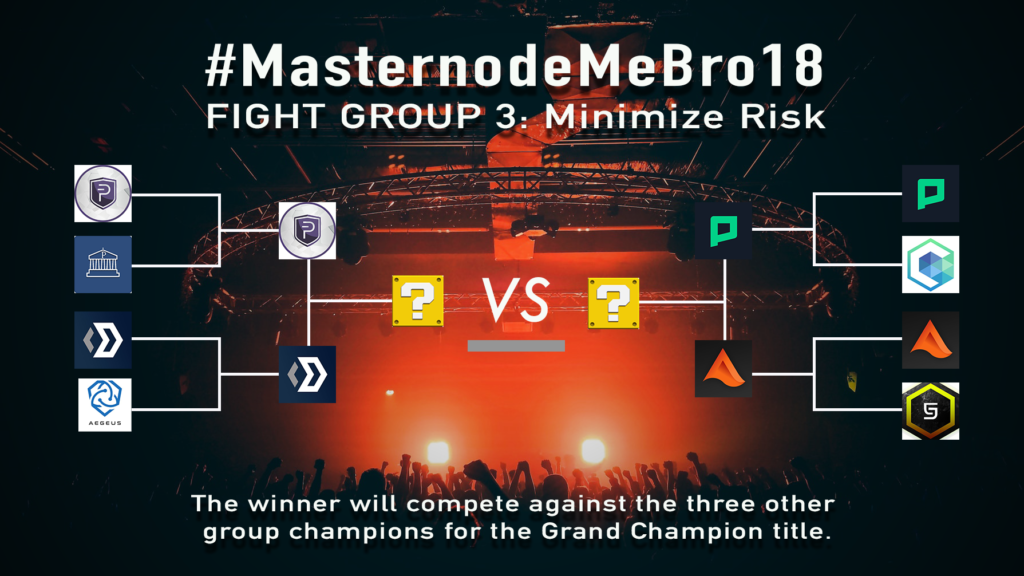 Card 15 (Minimize Risk)
https://www.surveymonkey.com/r/QXQXZLY
PIVX (PIVX) v. Blocknet (BLOCK)
Phore (PHR) v. ALQO (XLQ)
---
Fight Group 4: Optimize Past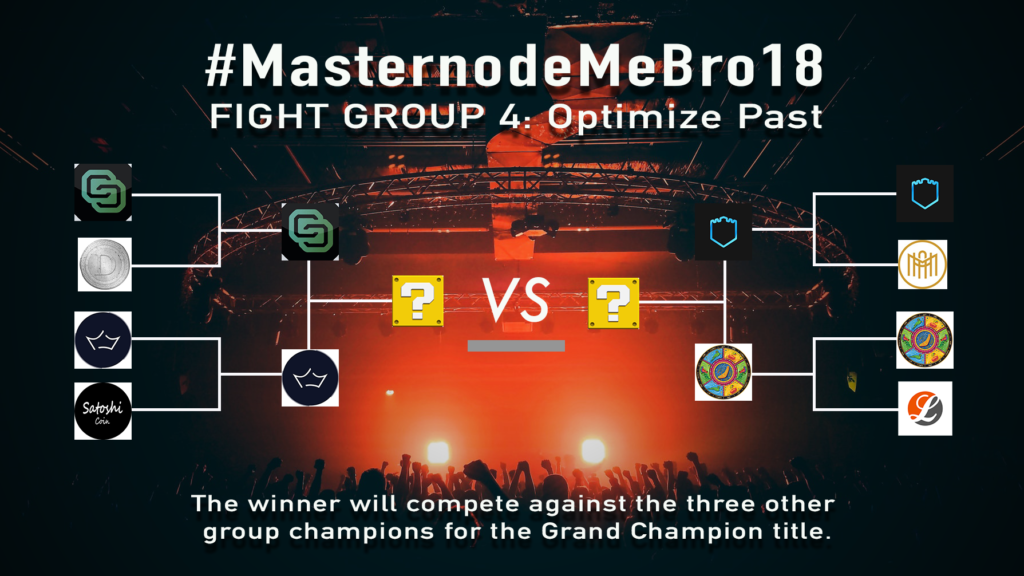 Card 16 (Optimize Past)
https://www.surveymonkey.com/r/QN2TXFT
ColossusXT (COLX) v. Crown (CRW)
Bulwark (BWK) v. Rupaya (RUPX)
---