"Passive Income" has become a go-to phrase for those of us looking to hedge against the downside risk of a bearish cryptocurrency market. In fact, Google search for "masternodes" recently passed search for "crypto mining", as seen in this tweet from @Kristen_Colwell :
Sign of the times?
Bullish #masternodes. 🐂

Google Search: "masternode" vs. "crypto mining" shows an interesting shift as of April 2018.https://t.co/W3FLBGTt0B#cryptotrends #cryptonews @BrianDColwell pic.twitter.com/kyIXMH9aR5

— Crypto Coffee ☕ (@Kristen_Colwell) June 23, 2018
In a crowd of masternode cryptocurrencies what makes Solaris XLR stand-out?
I believe there are three primary reasons to consider Solaris XLR for one's masternode portfolio:
Solaris Community & Team
Business Partnerships
XLR Economics
Solaris Community & Team
The Solaris community is growing quickly… AND organically…
"Solaris has a strong community with members ready and willing to help each other out with staking & masternodes. Admins on Telegram/Discord are Extremely active & helpful. I am in touch with Admin Mark in some way almost everyday. Whether it's Twitter or Telegram. We all strongly believe in Txbit & the security of Solaris Coin. #XLRisComing. Also, Jokisimo provides some good daily entertainment on Telegram." – @Curt_Shilling
The Solaris team is extremely dedicated to the project and constatly working and releasing updates. Core team members are easily reachable over social channels, and are always willing to help. SolarisCoin almost always nails it's Roadmap targets. That's a big deal.
Business Partnerships
There's a lot going on at Solaris, but I'm particularly excited about txbit.io.
The infrastructure behind txbit is shaping up to be class leading with ability to support thousands of coins and millions of users without any negative effect on performance, quick integration of new coins or tokens and enterprise-grade security. Back-end infrastructure is complete, it has been extensively tested and is running the txbit development environment.
Very soon txbit will be opening up their own social channels and Solaris will be building momentum for the full launch later this year.
"We are confident that txbit will have class-leading infrastructure designed to withstand the demanding and ever-evolving cryptocurrency landscape." – Solaris Team
How Solaris benefits from txbit:
XLR will be a base market along with BTC and ETH.

XLR holders will be able to link their masternodes or stake their coins on the exchange, and receive a 50% net share of the Transaction Fees. This means that you will still be receiving the Masternode rewards or Staking rewards, as well as the txbit rewards.

Utility demand for XLR as txbit implements listing voting which integrates XLR, airdrops for XLR holders, continued partnership formation and other integrations.
Deposit and Withdrawal on txbit with XLR: SUPER FAST!
Deposits and withdrawals on txbit using the live Solaris network to send real XLR. (Please note, the interface is still mostly a placeholder that will be majorly re-worked and polished up before the MVP release. Also, ignore the christmas lights working away on the tickers, it's just for testing)
Deposit:
Withdrawal:
XLR Economics
I also appreciate that Solaris XLR has an ultra low coin supply, with over 50% of XLR locked for staking and masternodes. Check out the stats on total supply vs locked coins!
Current Total Supply: 1,425,519

Locked In Masternodes: 769,000

Locked In Staking: 287,000

Combined Locked Coins: 1,056,000
Combine this with protection from hyper-inflation (due to a realistic and sustainable ROI), and an amazingly decentralized distribution (see below), and you've got the makings of a masternode gem!
The Solaris Rich List: This is Decentralization
Bubble chart via: https://chainz.cryptoid.info/explorer/bubble.dws?coin=xlr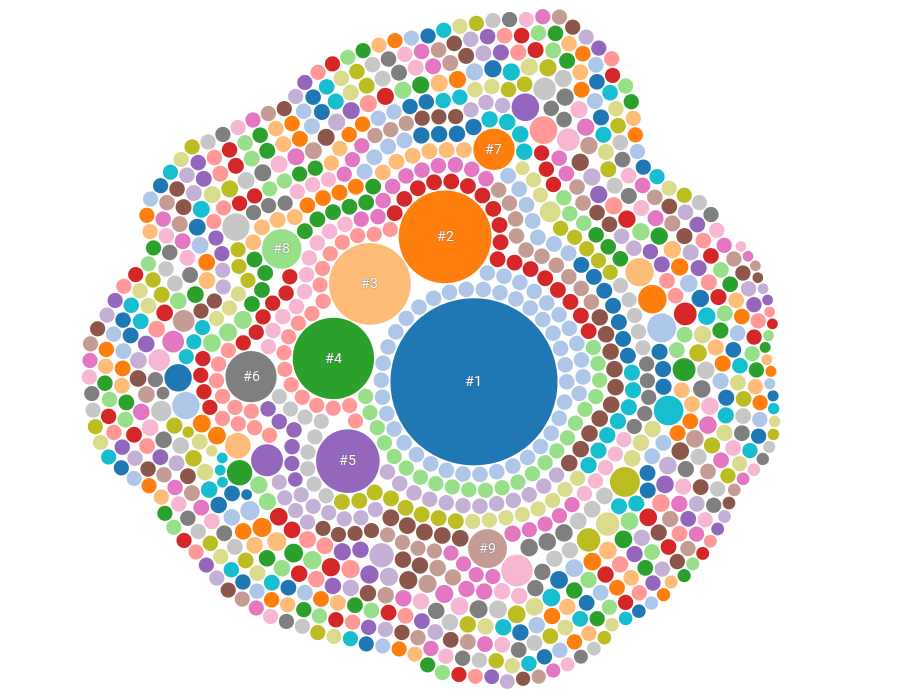 Thanks for reading!
Lightning Network tipping jar: