[Guest post by @CryptoBulld0g ]
This is the second lesson of my Fundamental Analysis series.  The topic is the "TEAM". On this you will find information about what to look in a successful team and learn how to assess their future success.
To make an educated guess about the market and differentiate the good projects from scams you might want to master the whole list I gave on the last article. Some of those key aspects are more important than others. The TEAM is definitely one of them.
When I do my research on a FA, I divide my analysis in 2 sections.

Quantitative
&
Qualitative

Take a look and let me know if you have any questions… pic.twitter.com/RjeOGgG7iC

— Bulldog (@CryptoBulld0g) January 26, 2018
The word "master" shouldn't scare you. It gets easier with time. With enough time, you will start to see scam projects from a mile away. Being impatient and wanting to see results ASAP, is the biggest problem of our generation.
We all know the saying "Rome wasn't built in a day". I have to admit our parents and grandparents, their generations had a lot more patience then us. And don't forget this: You don't have to trade NON-STOP. Sometimes no trade is better than bad trade.
As I mentioned on last article first thing I do on a Fundamental Analysis is to look into the "Use Case" of the coin/token to see if there is really need for it. I do this because I believe it has the most chance of predicting success.
1/19 This is my Fundamental Analysis 101 flood. Today I will cover why FA is important and what aspects I look into when I do research.I will go into details of those aspects on different floods. RT to reach out more people.
This was featured on @21Cryptos Magazine January issue pic.twitter.com/8creFZYPK9

— Bulldog (@CryptoBulld0g) July 18, 2018
After checking this I usually continue with checking the team and advisors to see if the projects have key people to achieve their goal. It doesn't matter if it is an existing project or an ICO, steps and questions you have to ask is mostly similar.
Developers are big part of any cryptocurrency project. But Don't Forget: The project can have the best developers working for it, but even a perfectly working product can die easily without key people to support it.
Developers and their ideas can make perfect sense in their closed ecosystem but without direct communication with the target market, it is impossible for a project to gain mass adoption and become successful.
They need key people to become bridge between the community and the developers. Same approach is also valid for legal requirements. We will talk about those key people and their roles later. Right now let's focus on developers.
Magicians – the developers. Number of developers might be good thing to check but quality of these developers also matter. If the project is an open-source project, you are in luck.
Open-source projects bring more trust to the investors. Even if you don't understand a word about it, you can go to project's Github page and assess the activity.
I know it looks confusing but once you compare a good project to a dead one you will see the difference. Check out Monero's Github activity and compare it with a coin you find on "Deadcoins".
Most likely if you are a new investor and have no experience with coding,you will not understand anything about the "commits" to the project.A commit is pushing a piece of code to the Github repository. You can see each commit on the project's Github

Number of commits may give you some idea but I prefer clicking on "Insights" tab to get a general understanding of the activity. You can also reach the profiles of individual contributor developers and look up their history.
Also check out number of the people "watching" the project and see the popularity by number of "stars" given by people.
It is hard to assess centralized projects this way led by a company because they mostly want to protect their code against competitors. In this case, you have to see if there is a working product and check for user reviews.
Besides the developers, as I mentioned before, these projects also need other key people who should be bridge between the community/ market and developers. The questions you need to ask about the team depends on the target market demographics the project intend to penetrate
You may consider asking:
Do they have solid experience in this market they are trying to penetrate?

Do especially the founders have experience in key leadership positions at multimillion dollar companies before and worked with a diverse team?

Which companies were they associated with?

Do they have endorsements from them?

Do they have passion about the particular problem which they are trying to solve via this project?

Were their previous projects/start-ups successful?

Do they still have healthy businesses that can be affected by the success or failure of this project?

Did the members of team worked together in other projects before?

Do they easily explain why the project needs a coin/token & blockchain adaptation?

Is the target market big enough and have real world problems which can be solved by a project like this?

How big and diversified is the team?

Do they have key team members to overcome legal obstacles?

Do they have specialized marketing experts?

Do these marketing experts have any previous experience in this market?

Do they have a marketing plan and associated budget for this plan?

If the team does not have enough experience in particular subjects, do they have key advisors who can support the project?

Are these advisors publicly state they are supporting the project?
Check out project's team members on the project website and see if they have BIOs. Try to find their social media accounts and go over them. For these key people, especially LinkedIn may give you good information. Check out their previous experience in the field.
Sometimes ICOs put people's names on the project and give links to their LinkedIn profile. Read these profiles carefully and don't afraid to send them messages to see if they are really associated with the project if there is no mention of the project on their profile.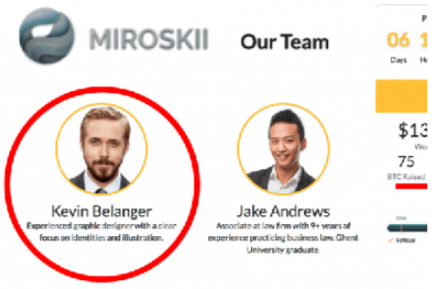 A perfect team should have legal counsel, marketing experts, country representatives for the markets they want to penetrate, compliance experts, and partnership & negotiation specialists.
Past market experience in blockchain environment is hard to find but it is very important and a must. Even small mistakes can open the doors to the hackers and cause big losses to the projects and their investors.
If the project members are mostly anonymous and don't have any social media appearance, in most cases it raises red flags for me. In my opinion, they have to put their reputation and name on the table so they will have something to lose if the project fails.
On top of these information also "Open Communication" and "Transparency" is key to gain trust in any market. Yes! This applies to cryptocurrency market too. When you evaluate a team in this medium these two fundamentals come in very handy
Check out their official communication channels like Telegram, Discord & Slack. See how big is the community and the communication between them and the team members. Their interaction with the community tells you a lot.
You want a transparent team which communicates about the updates and also the roadblocks they encounter.When you go through the messages on these communication channels,you will see the other questions in your mind(besides team)were asked several times & hopefully answered
If same type of questions weren't answered by the team or you see round answers to evade them, it should raise a red flag and you should definitely take a note of those questions and ask them on different platforms (Like BitcoinTalk, Reddit..)until you get a straight answer
Remember a good team can create amazing stuff even from a bad idea. If you find a project with real world use case and a solid team, you may want to keep it under your radar and invest accordingly.  
It goes without saying but: This is not an investment advice. Do your own research and never trust anyone with your money. Especially a bulldog 🙂
Thanks for reading!
Lightning Network tipping jar: