You may not have noticed, but CBD is everywhere. Research into the therapeutic properties of CBD are proliferating at an epic pace thanks to the Farm Bill of December 20, 2018, which removed hemp from the list of controlled substances and made hemp products and hemp-derived CBD legal.
It is unknown what the long-term impact will be on construction, energy, and pharmaceutical companies, which have long feared the rediscovery of the amazing hemp plant. For a complete history of hemp, check out this cannabis history article.
A Dash Of Snake-Oil
Seemingly overnight, CBD oils have become an essential holistic medicine, miracle cure, and natural answer to the opioid crisis facing America. CBD is the real deal … for some things. Unfortunately, the current climate for CBD is one of snake-oil marketing and all-cure claims.
"CBD oil has been touted as a curative for the sick and a preventive for the healthy, an all-purpose palliative for pets as well as people of all ages. But along with a growing awareness of cannabidiol as a potential health aide, there has also been a proliferation of misconceptions about CBD and cannabis therapeutics. As for cancer, the FDA sent warning letters last year to four companies that were selling products that claimed to 'prevent, diagnose, treat or cure' cancer." – FiveThirtyEight
Lacking Standards…
Add to this a lack of standards and little or no lab testing of products, and suddenly the consumer is presented with a difficult choice: take the monetary risk, or wait for better options? In a sea of scammy offerings, how is the consumer to find reliable and professional businesses?
A lack of standards allows for a lack of lab testing, creating huge issues in quality control. Beyond false advertising of CBD quality and quantity, some products examined by independent labs were found to be toxic.
Among the oils tested was Lazarus Naturals. Not only did the lab test show that every sample contained less than half of the advertised CBD, but sample lead content exceeded FDA standards for safety. "It had four times the amount of lead than is approved. If a child gets their hands on these products, it could be life-threatening." – Report: Lab tests of CBD oil reveals 'startling results,' including pesticides and lead
"You have no idea what you're getting. You don't know where the product is coming from, you don't know who made it, you don't know what was put in it." – Nate McDonald, Curaleaf
Is CBD Actually Beneficial?
After being discovered as an effective self-medication for Dravet syndrome in children, CBD has since become extremely popular around the world for its antioxidant and antiepileptic properties. Meanwhile, most researchers and users agree that CBD is beneficial in treating inflammation, arthritis, gut disorders, and many types of skin diseases such as dermatitis and psoriasis.
The next couple years should prove exciting as funding for research increases and standards come into the space: "[CBD] is a Disneyland for a pharmacologist. There are so many possible mechanisms, so many possible ways it can be useful." – Francisco Guimaraes, University of Sao Paolo, Brazil
Although not specific to CBD, it should be noted that recent research determined there is "conclusive or substantial evidence" supporting the use of cannabis or cannabinoids for chronic pain in adults, multiple sclerosis-related spasticity, and chemotherapy-induced nausea and vomiting.
A Reliable Source
Armed with a knowledge of the issues, such as snake-oil marketing and unreliable sourcing, this author would like to introduce to readers a CBD product company that not only lab tests its products, but is proud of this fact and provides lab test results to users.
Having had many issues with CBD companies failing to deliver on their promises, this author ordered and tested a 3000mg full-spectrum CBD sample from HempHealthy. Here are the lab results from the sample purchased: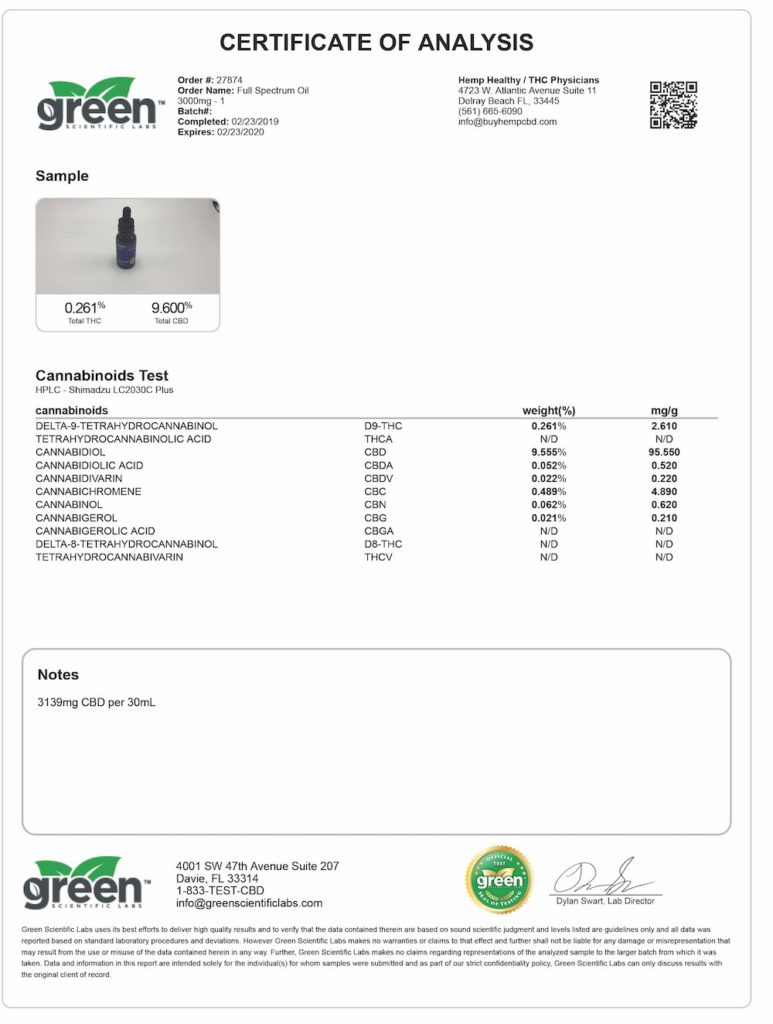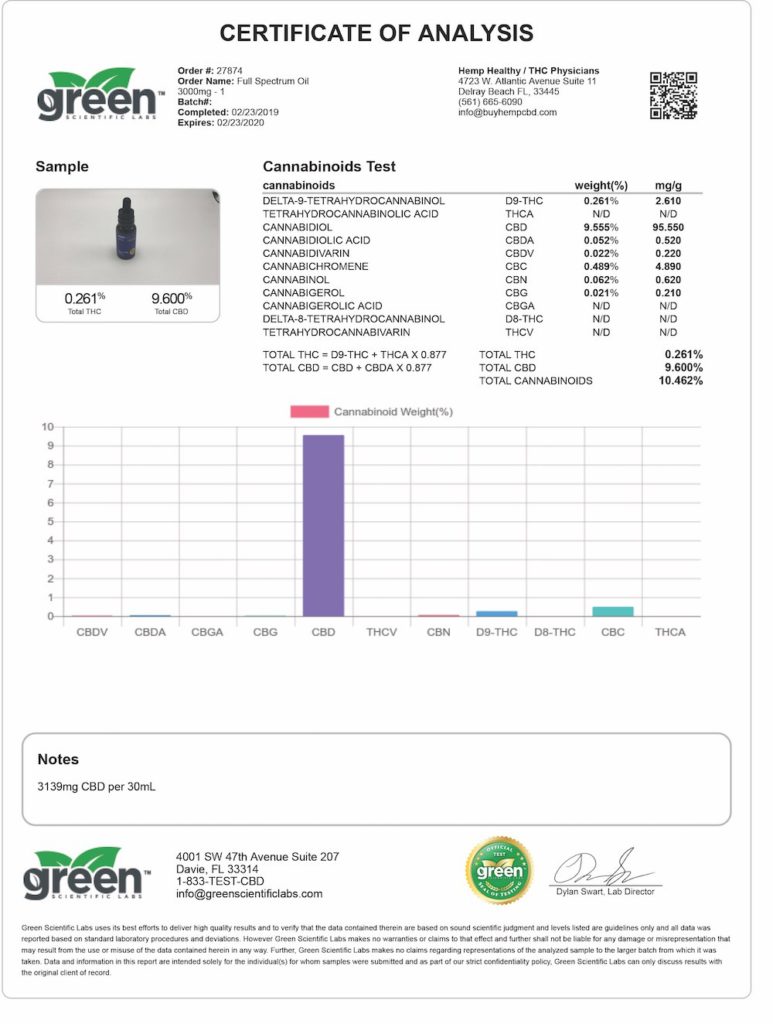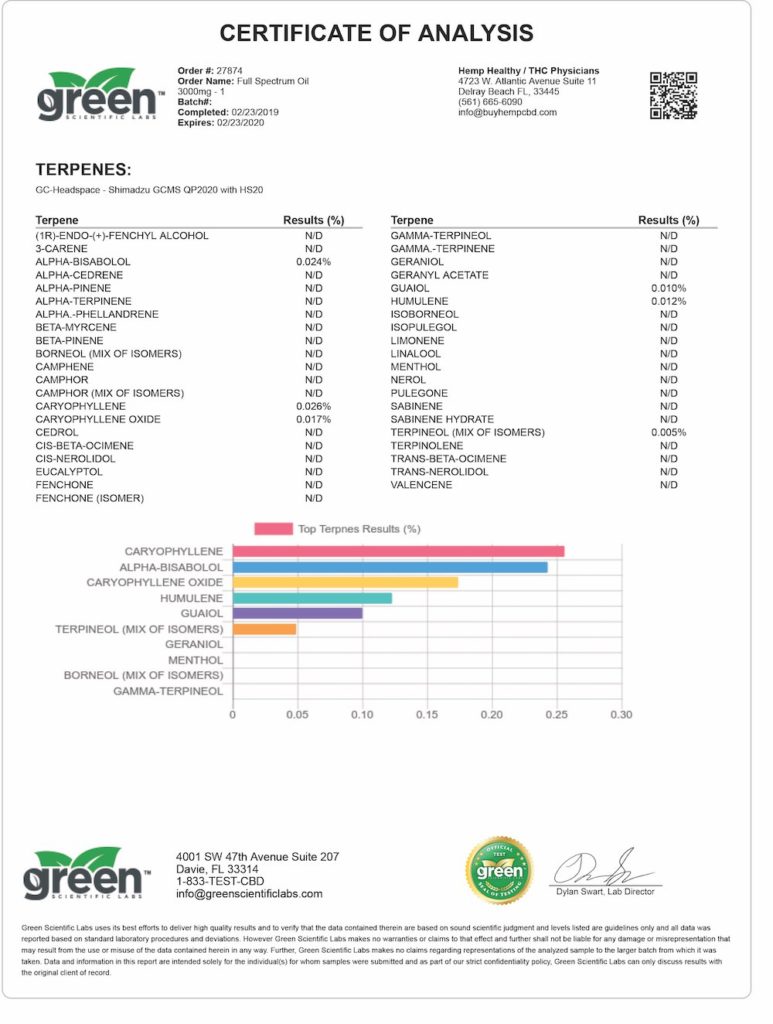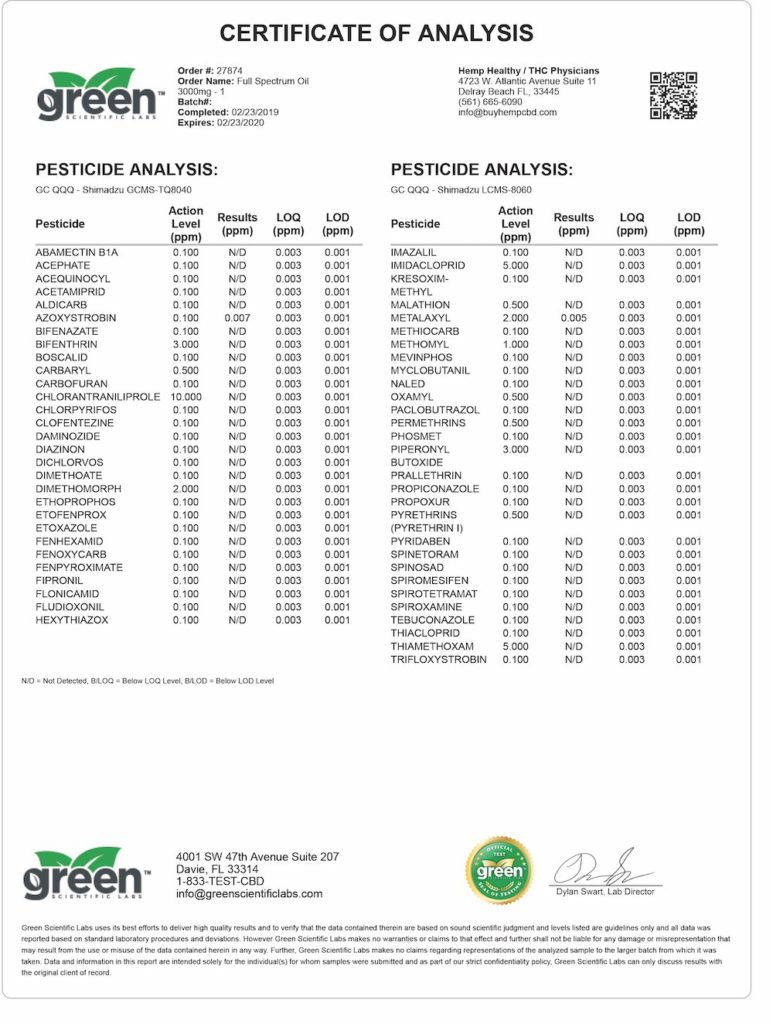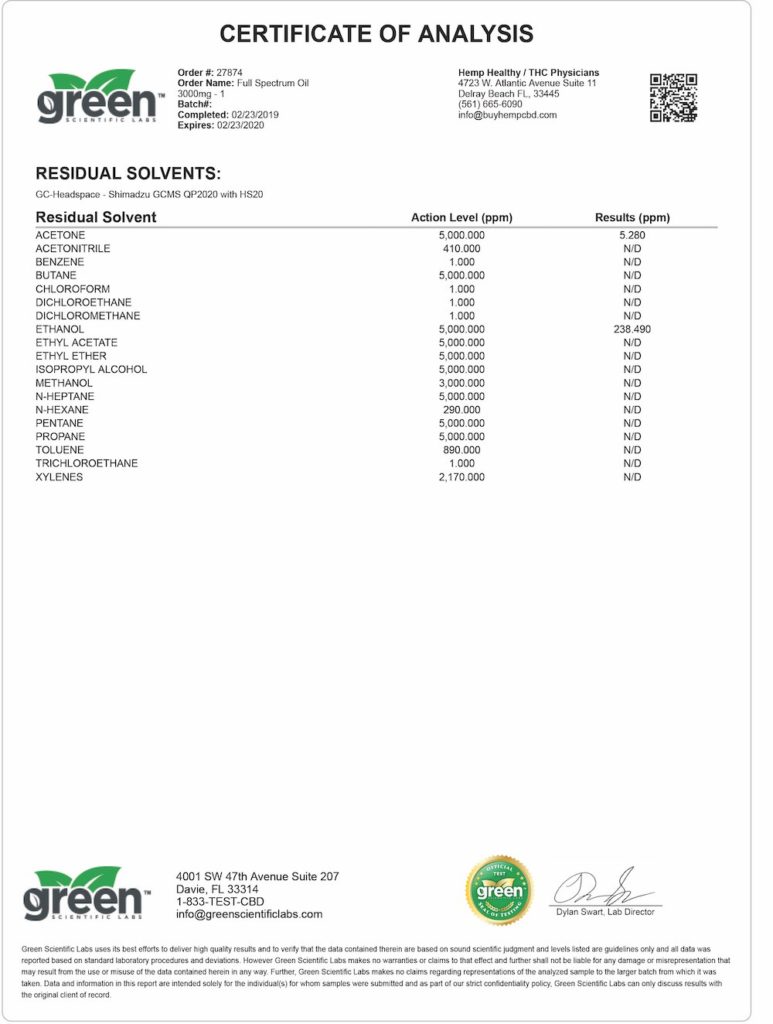 Final Thoughts
As is obvious, the company delivered on its promise of delivering a full-spectrum CBD product. The next challenge for this author is determining an appropriate dosing for his particular ailments. We'll dive into that in future blog posts!
In the meantime, Hobbit does recommend HempHealthy for your CBD product needs. If you need to order anything from HempHealthy, please do Hobbit a favor and use his referral link! –> https://buyhempcbd.com/aff/Hobbit/
Thanks for reading!
Lightning Network tipping jar –