Welcome to #MasternodeMeBro18 Event 3! The winning masternode projects from Events 1 and 2 are battling it out for the championship title in one of four fight groups:
Minimize Cost
Maximize ROI
Minimize Risk
Optimize Past
These groups have been developed by Omni Analytics Group and are based on extensive research into qualitative and quantitative measures of masternode project success.
The champions from each of these four groups will battle for the #MasternodeMeBro18 Grand Championship title in October. Pick your fighters before it's too late. Event 3 ends August 26, 2018!
---
Fight Group 1: Minimize Cost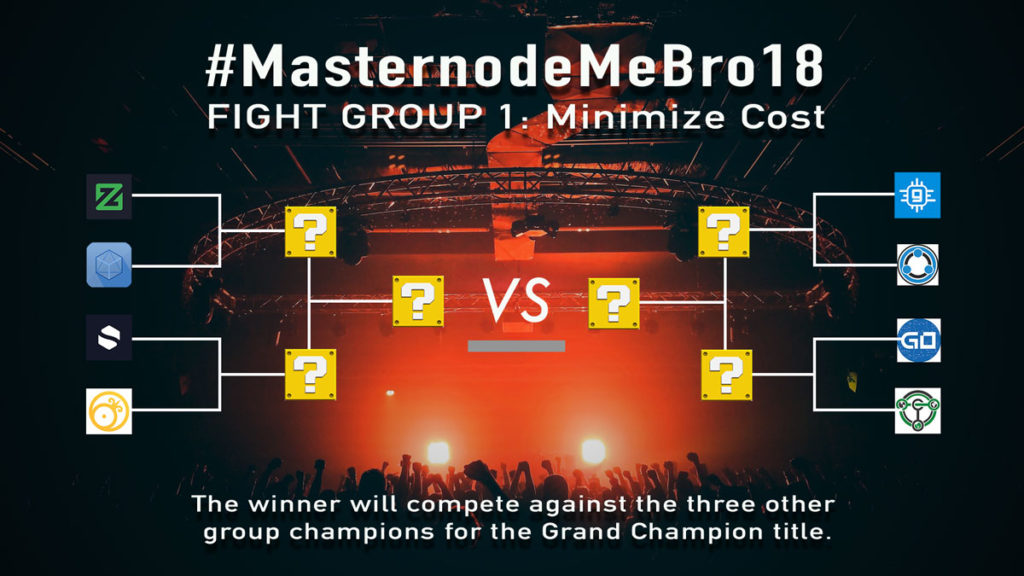 Card 9 (Minimize Cost)
https://www.surveymonkey.com/r/WHD559Z
Zcoin (XZC) v. Dynamic (DYN)
Stakenet (XSN) v. Solaris (XLR)
GINCoin (GIN) v. TransferCoin (TX)
GoByte (GBX) v. Terracoin (TRC)
---
Fight Group 2: Maximize ROI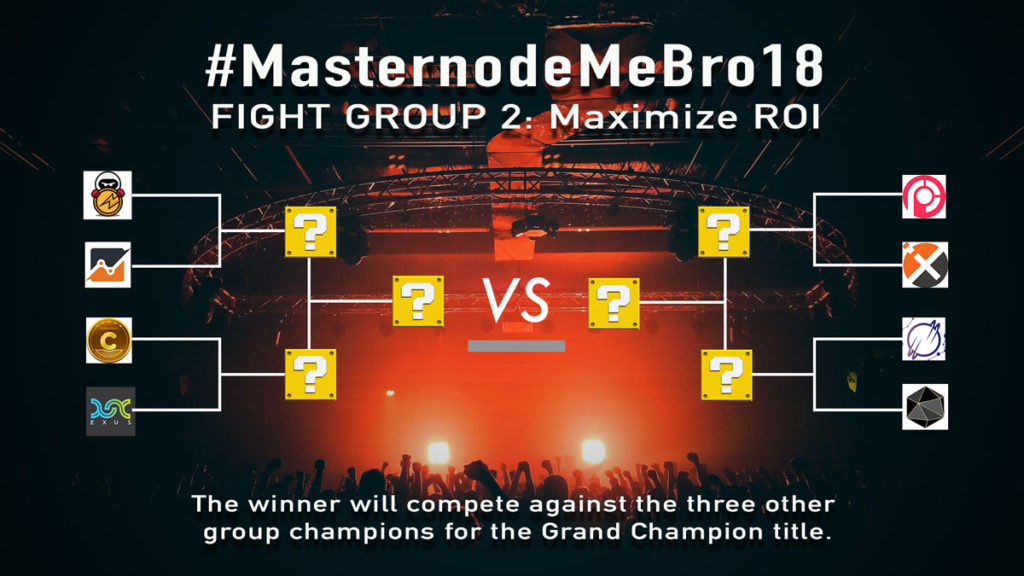 Card 10 (Maximize ROI)
https://www.surveymonkey.com/r/S7TJ8J2
Deviant (DEV) v. Crypto Trading Solutions (CTS)
Condominium (CDM) v. EXUS Coin (EXUS)
PIZDEC (PZDC) v. Xando (XDO)
ARKTUR (ARKT) v. StoneCoin (STONE)
---
Fight Group 3: Minimize Risk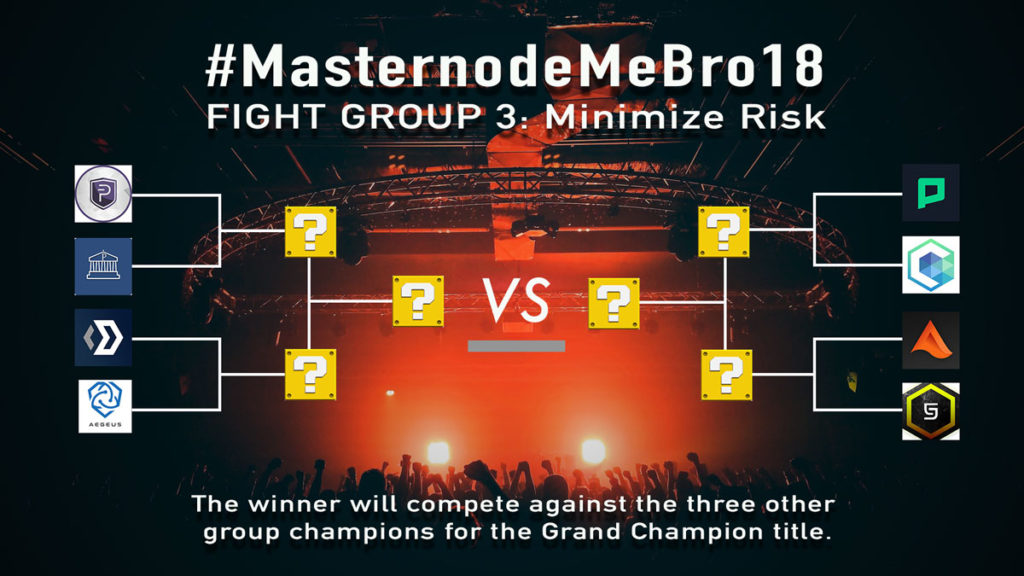 Card 11 (Minimize Risk)
https://www.surveymonkey.com/r/SSBG272
PIVX (PIVX) v. Polis (POLIS)
Blocknet (BLOCK) v. Aegeus (AEG)
Phore (PHR) v. Crave NG (CRAVE)
ALQO (XLQ) v. Shekel (JEW)
---
Fight Group 4: Optimize Past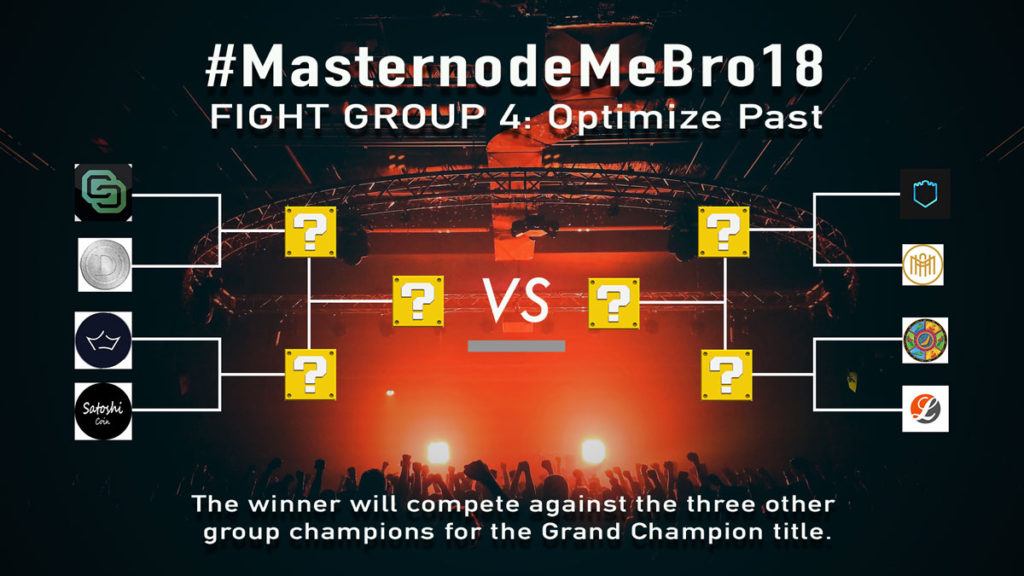 Card 12 (Optimize Past)
https://www.surveymonkey.com/r/SB7GQXH
ColossusXT (COLX) v. Denarius (DNR)
Crown (CRW) v. Satoshicoin (SATC)
Bulwark (BWK) v. Harvest Coin (HC)
Rupaya (RUPX) v. Linda Coin (LINDA)
---
Lightning Network tipping jar: