We completed the third of six events! The conclusion of Event 3 gets our winning masternode projects one step closer to the finals. Event 4 will match these winners against one another, until we have one champion for each group (minimize cost, maximize ROI, minimize risk, optimize past). Then the four winners will battle for the ultimate prize. Check out the tournament announcement for details.
Event 3 Winners
Fight cards 9 – 12 included four match-ups each, for a total of 32 competitors (16 winners, 4 per category) in Event 2.
WINNERS

Card 9: Minimize Cost

Dynamic (DYN)
@dualitychain
duality.solutions
Stakenet (XSN)
@XSNofficial
stakenet.io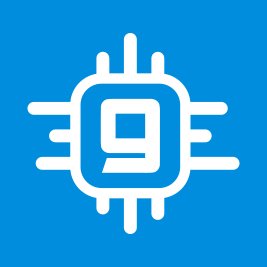 GINCoin (GIN)
@gincoin_crypto
gincoin.io
Terracoin (TRC)
@Terracoin_TRC
terracoin.io
WINNERS 

Card 10: Maximize ROI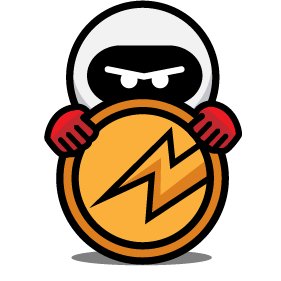 Deviant (DEV)
@DeviantCoin
deviantcoin.io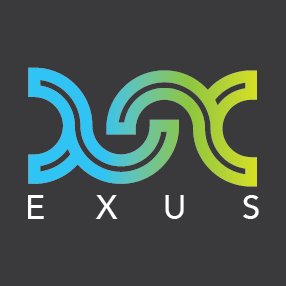 EXUS Coin (EXUS)
@ExusCoin
exuscoin.com
Xando (XDO)
@xando_club
xando.me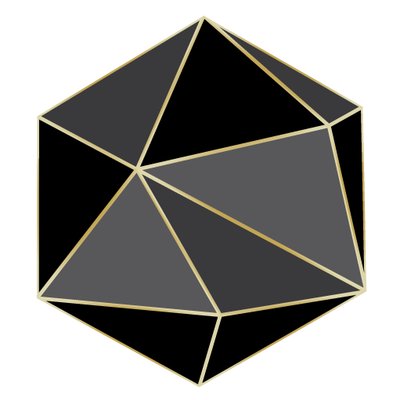 StoneCoin (STONE)
@CoinRocks
stonecoin.rocks
WINNERS 

Card 11: Minimize Risk
Blocknet (BLOCK)
@The_Blocknet
blocknet.co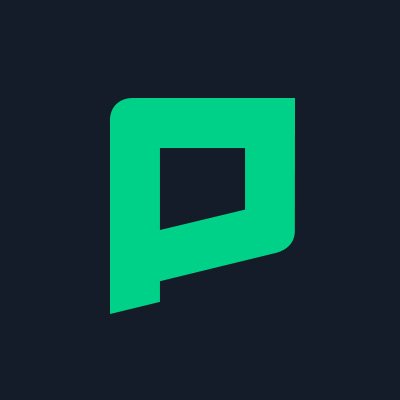 PHORE (PHR)
@PhoreCrypto 
phore.io
WINNERS 

Card 12: Optimize Past
ColossusXT (COLX)
@ColossusCoinXT
colossusxt.io
Crown (CRW)
@CrownPlatform
crown.tech
Bulwark (BWK)
@BulwarkCoin 
bulwarkcrypto.com
Rupaya (RUPX)
@RupayaCoin
rupayacoin.org
Methodology & Results
We utilized Omni Analytics Group's internal ranking system to select the sixty-four challengers for #MasternodeMeBro18. Competitors were organized into four groups: minimize cost, maximize ROI, minimize risk, optimize past. Initial match-ups within each of these four groups was determined based on market cap. Events 1, 2, and 3 each consisted of four fight cards, one card for each of the four categories, with four fights per card.
"The masternode categories represent the various selection criteria that investors may consider when researching coins. Not every strategy involves maximizing short term returns and we wanted our ranking algorithm to reflect that."

Omni Analytics Group
Respondents
A total of 11,416 responses were collected in Event 3 across the four separate fight cards. However, Omni Analytics Group found that this event received a significant number of responses from duplicate IP address, prompting an additional analysis of fight data.
Upon inspection, five fights were determined to have been compromised, leading to a Sudden Death round to determine the actual winners. The Sudden Death survey was active for less than 24 hours and warned respondents of the IP address rule. Once complete, Omni Analytics Group assessed data integrity and determined the winning projects.
Sudden Death Match-Ups (winners in bold):
Stakenet v. Solaris
Exus Coin v. Condominium
PIVX v. Polis
ALQO v. Shekel
Rupaya v. Linda Coin
The following results data excludes duplicate IP address entries and includes Sudden Death survey data in the cases of the five fights impacted.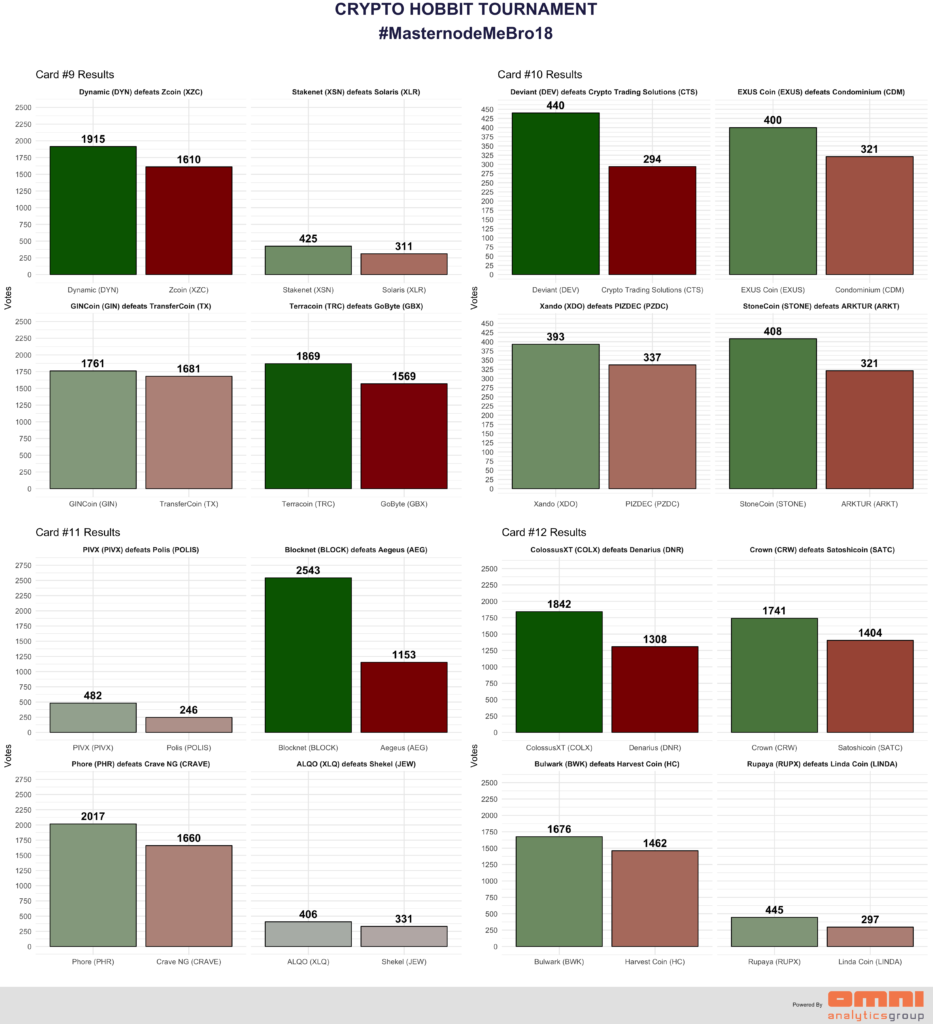 Coming Match-Ups
Event 3 winners will battle each other! Here are the Event 4 match-ups:
Card 13 Match-Ups
Card 14 Match-Ups
Card 15 Match-Ups
Card 16 Match-Ups
---
Keep up with the fights on Twitter:
Special thanks to Omni Analytics Group. We encourage you to explore Omni Analytics Group's cryptocurrency analysis and applications.
Thanks for reading!
Lightning Network tipping jar: