The best way to view my work is through this LinkedIn profile.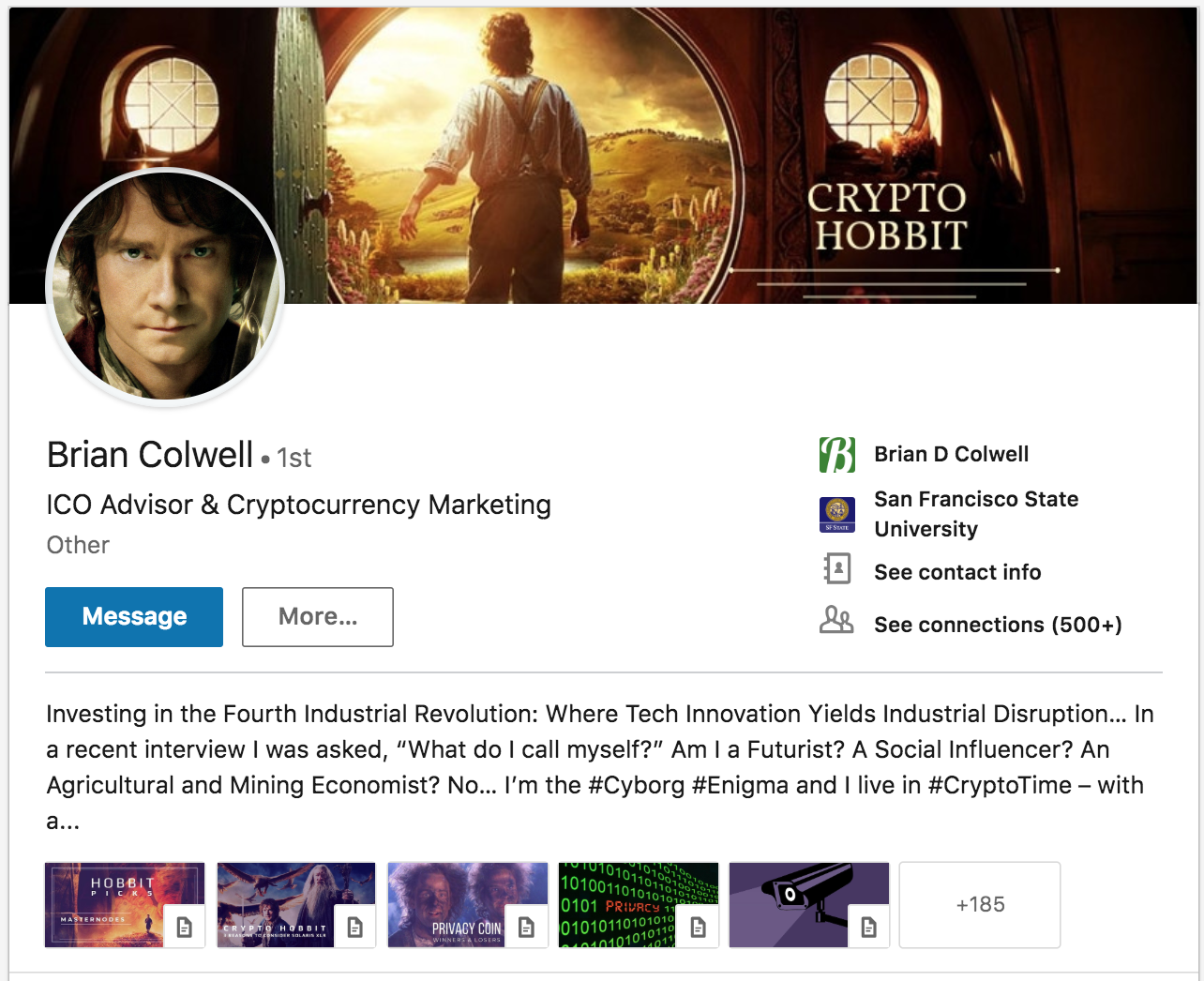 Case Studies
Explore these case studies to learn more about how I build highly targeted social media communities.
---
PIVX
After a month of volunteer work for PIVX, Kristen and I submitted a budget proposal in May 2018 to provide market research and content amplification services. This proposal failed to pass, as did other marketing proposals during that cycle, leaving PIVX with little marketing support. Various community members asked that we continue with our efforts. Ultimately, we were supported by donations for the month of May and continued work. This is a summary of our findings and recommendations for PIVX based on our time with the team.
Walsh Trading came to me for help promoting their content. They were spending time every day creating podcasts, blogs, asset management updates, and more… BUT: they were NOT promoting their content on social channels. I suggested a complete social media make-over and platform buildout. I focused on Twitter for SEO influence and LinkedIn to connect with energy and agricultural producers, which serve as the primary clients for Walsh (which is a commodities risk management and futures trading firm).
What follows is the actual presentation of findings I made to the executive team at Walsh Trading. Great slideshare, lots of data analytics and ideas for how to gain social media influencer status:
---
Below is a slideshare related to social media work I did for Kirill Klip of International Lithium, a Lithium mining junior with great prospects. Any sensitive material has been removed and/or modified, so this content serves as a great base for ANY green energy company to get started in gaining social media authority and influence. Companies involved in the following may be interested in this presentation and have further questions: lithium, cobalt, graphite, solar, wind energy, ethane, biomass, and any other alternative energy!
---
Here's a presentation for Anthony Scaramucci of Skybridge Capital, a FoF Hedge Fund that runs the SALT Hedge Fund Conference every year. I helped promote the SALT 2016 event, connecting with attendees and aiding in their experience via active Twitter management. From there, I suggested some areas Skybridge could have a MAJOR impact in developing their own social media platform and "#hashtag real estate."
---
This is my very FIRST research report on social media. I analyzed my own social platform and used the following content as a key element for my resume in acquiring my first clients. The rest is history…
Client List
Current and past clients include:
aNewDomain
Arena Minerals
Aurora DAO [IDEX]
Avesta ICO
Bastion Exchange
Bearing Resources
Beaxy Crypto Exchange
brainerz ICO
Broadway Gold Mining
Bulwark Crypto
Crypto Asset Fund, LLC
Crypto Asset Management, LLC
CamCrypto30
CVR Medical Corp
Deviant Coin
duber Partners
duberCoin ICO
800-Hurt Now
E.I. (Emerging Insider)
ETHMINT
Fedora Coin
Fiore Exploration
Force Net
Galaxy eSolutions ICO
Gin Coin
Gizer Gaming ICO
HI-DIN CO. LTD.
IBM z Systems
International Lithium
IOT Spain (IOTS) World Congress
Kalkulus
Kwhcoin ICO
LiCo Energy Metals
Lithium-X
Maker DAO
MCW Energy
MGX Minerals
Moria ICO
Online.io ICO
Petroteq Energy Inc.
PHI Token ICO
PIVX
Phore
photochain ICO
Productivist ICO
San Diego Injury Lawyers
Siafu ICO
Sevens Legal
Silver One Mining
619-Divorce
Solaris Coin
SophiaTX ICO
Stocksocial
Superior Injury Lawyers
Swarm Fund
The Genetic Literacy Project
The Westland Corp
TokenAds
TokenDrops
TokenStub ICO
Tokenomix
Tokensuite
TraDove ICO
Twilight ICO
txbit Exchange
Walsh Trading
Zcoin