SludgeFeed's 5 Masternode Projects with Real Use Cases generated some debate and discussion. We asked the crypto community to vote for their favorite of the masternode projects selected by SludgeFeed. This poll was shared on Twitter, Facebook, LinkedIn, Reddit, and investFeed, and was open from June 30 – July 6, 2018.
Winner: Phore, with 36% of votes
371 respondents completed the poll
97% of respondents reported having purchased cryptocurrency at some point
64% of respondents reported that they plan to buy or sell cryptocurrency within the next week
Which of the masternode projects mentioned in SludgeFeed's recent article is your favorite?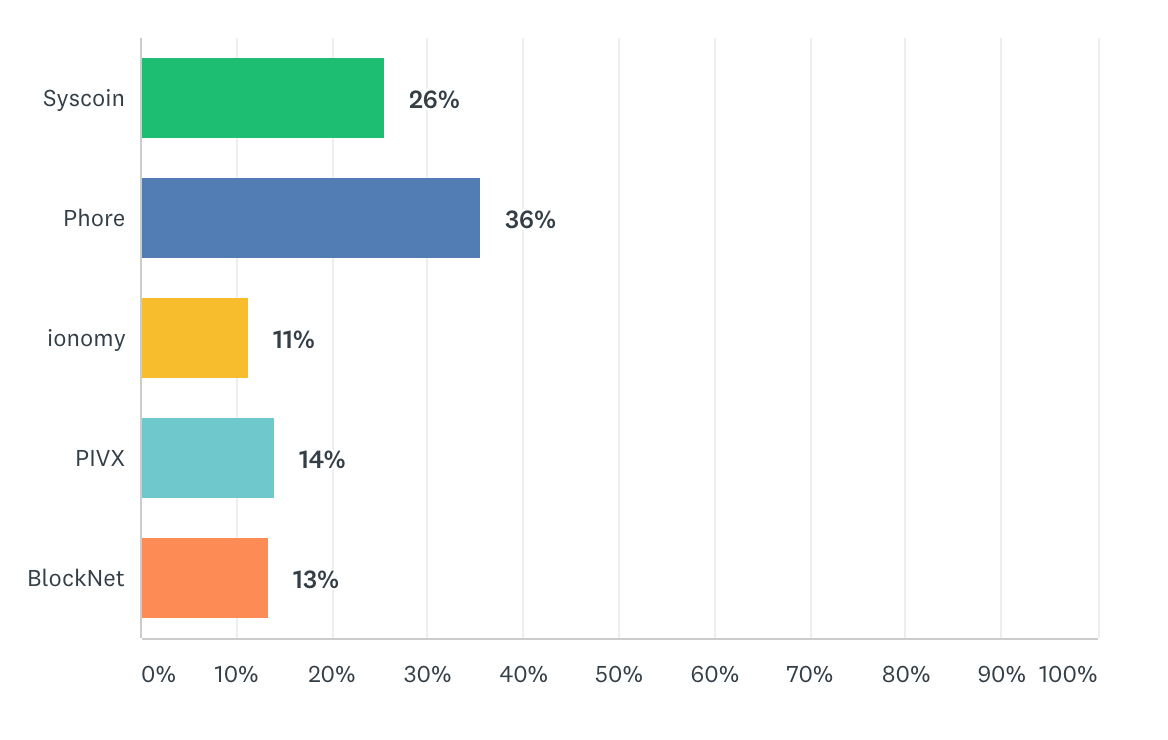 Thank you to all who participated and to SludgeFeed for the masternode project coverage. Do you have an idea for a crypto community poll? Head to Twitter to share your thoughts with The Crypto Hobbit: https://twitter.com/BrianDColwell
Lightning Network tipping jar: