We've had the honor of working with many innovative projects and teams. Our project work is summarized here and is also detailed on Brian's LinkedIn profile.
Puri5 Cannabis Vaping Review Series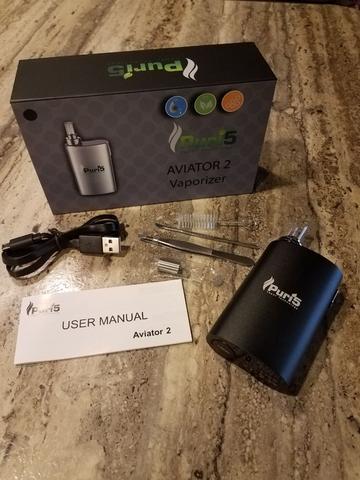 Certainly, vaporizers look "cool". More importantly, though, is that vape technology improves on average every two years, allowing for better efficiency, easier use, wider variety of media consumable (dab only, or dry herb also ok?), and further pushing the bounds of cannabis vape adoption. Read more.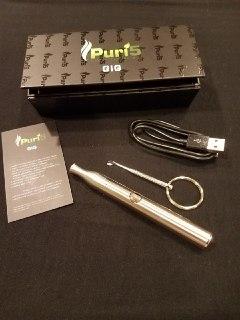 All extracts are concentrates, but not all concentrates are extracts. Extracts are those produced using solvents to wash the cannabinoids off the cannabis plant, while concentrates use a manual process to extract cannabinoids. Concentrates, as discussed above, have been around for quite some time, with early forms including hashish and kief. Read more.
Conduction vaporizers have been around for quite some time, long before convection vapes were available at the retail level. As a result, there are many models to choose from, product placement is widely spread, and prices tend to not be a total gouge on the budget. Price may be enough to sway shoppers, but what other advantages do conduction vapes have over convection vapes? Read more. 
A more recent vape design, referred to as a "pod system" or "vape pod", was initially designed for smokers transitioning into vaping. These vapes can produce legendary clouds and are popular amongst cloud chasers. However, because of the pod system's portability and performance, many medical cannabis patients love with these devices – few vapes can compare to the pod when it comes to stealth. Read more.
---
 Stablecoin Article Series
Here is a series of articles written for Maker: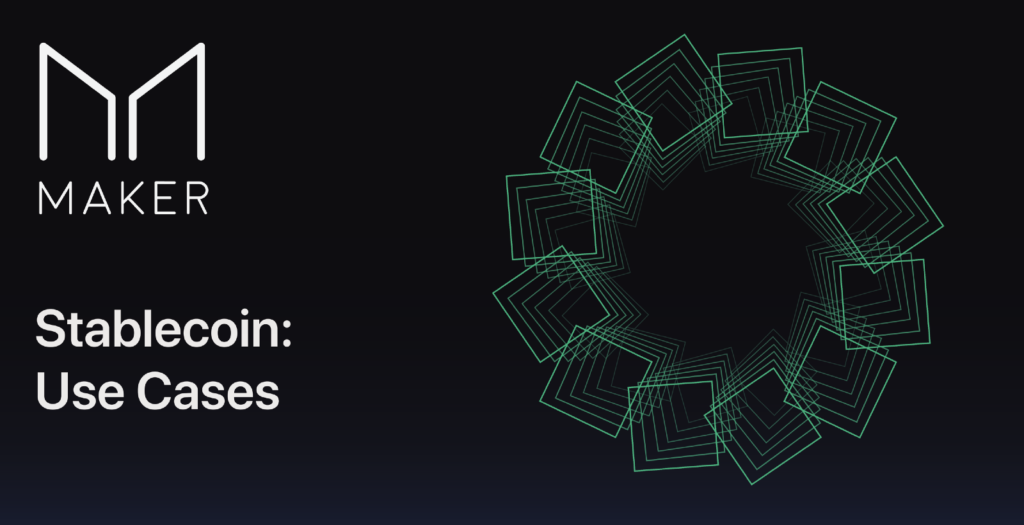 It would be easy to point to this year's bear market as a primary reason for the existence of stablecoins. We all understand the desire for stability in prices for de-risking investment portfolios, after all, but do the reasons for stablecoins go beyond portfolio construction? Enjoy part 1 of this series, a starter on stablecoins that focuses on some key use cases and real-world applications. Read more.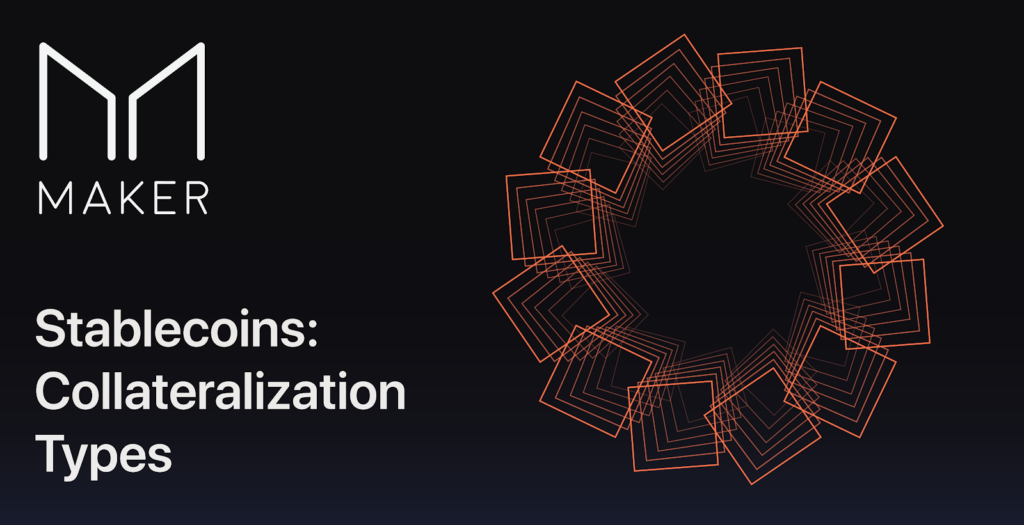 Despite the plethora of stablecoins coming to market in 2018, and the confusion created therein, the vast majority fall into three categories based on how the stablecoin is collateralized:
Fiat-collateralized (Centralized)
Crypto-collateralized (Decentralized)
Non-collateralized (Algorithmic)
This article provides a brief explainer on the types of stablecoins. Read more.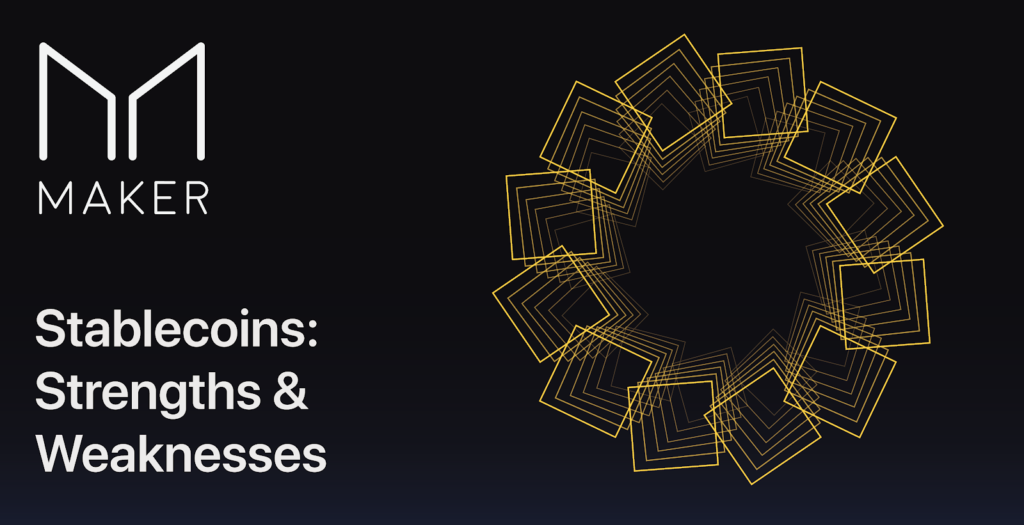 With a total addressable market of ALL the money in the world, a fiat-free, digital currency that's price stable, such as Dai from MakerDAO, represents the opportunity to finally end hyperinflationary policies, economic controls, and mismanagement of national economies by weak governments around the world.
Now let's explore the strengths and weaknesses of the various types of stablecoins. Read more.
---
BEAM Ambassador
I'm helping share BEAM's vision of complete financial sovereignty.  Learn more about the BEAM Ambassadors here.
Kristen published the following BEAM marketing profile, the first in a series of research pieces assessing cryptocurrency projects by marketing effectiveness relative to their direct competitors:
---
MasternodeMeBro 2018
I had a blast running the first #MasternodeMeBro tournament with my friends Kristen Colwell and Omni Analytics. The goal was to figure out which masternode projects had the strongest positive sentiment among the community. The tournament began with 64 masternode projects, then crowned four champions: GIN Platform, Deviant Coin, Phore Blockchain, and Bulwark Cryptocurrency.
---
Case Studies
Explore these case studies to learn more about how I build highly targeted social media communities.
PIVX
After a month of volunteer work for PIVX, Kristen and I submitted a budget proposal in May 2018 to provide market research and content amplification services. This proposal failed to pass, as did other marketing proposals during that cycle, leaving PIVX with little marketing support. Various community members asked that we continue with our efforts. Ultimately, we were supported by donations for the month of May and continued work. This is a summary of our findings and recommendations for PIVX based on our time with the team.
Walsh Trading came to me for help promoting their content. They were spending time every day creating podcasts, blogs, asset management updates, and more… BUT: they were NOT promoting their content on social channels. I suggested a complete social media make-over and platform buildout. I focused on Twitter for SEO influence and LinkedIn to connect with energy and agricultural producers, which serve as the primary clients for Walsh (which is a commodities risk management and futures trading firm).
What follows is the actual presentation of findings I made to the executive team at Walsh Trading. Great slideshare, lots of data analytics and ideas for how to gain social media influencer status:
---
Below is a slideshare related to social media work I did for Kirill Klip of International Lithium, a Lithium mining junior with great prospects. Any sensitive material has been removed and/or modified, so this content serves as a great base for ANY green energy company to get started in gaining social media authority and influence. Companies involved in the following may be interested in this presentation and have further questions: lithium, cobalt, graphite, solar, wind energy, ethane, biomass, and any other alternative energy!
---
Here's a presentation for Anthony Scaramucci of Skybridge Capital, a FoF Hedge Fund that runs the SALT Hedge Fund Conference every year. I helped promote the SALT 2016 event, connecting with attendees and aiding in their experience via active Twitter management. From there, I suggested some areas Skybridge could have a MAJOR impact in developing their own social media platform and "#hashtag real estate."
---
This is my very FIRST research report on social media. I analyzed my own social platform and used the following content as a key element for my resume in acquiring my first clients. The rest is history…