I've been watching several exchange tokens move up through the ranks on Coinmarketcap during this "bear" market. While many seek passive income to mitigate downside risk, some others seem to have figured out a not-so-secret-secret: exchanges with adoption make money in bullish AND bearish times… traders have to trade!
Enjoy part 1 of this series. It's a DYOR starter on several popular exchanges, and a crypto exchange matrix of aggregated data will be produced throughout this series.
Which Popular Cryptocurrency Exchanges Also Have a Token?
For today's article, I've decided to focus on a core group of nine exchanges that not only have a token, but that also have a decent level of transaction volume. Exchanges need volume to survive, and these nine are gaining traction: (listed in alphabetical order)
Crypto Exchange Review, Data Bits & Resources
Click the table below for a view-only spreadsheet!

1. Bancor (BNT Token)
Bancor isn't a professional trading platform with an order book of its own. Instead of directly relying on centralized reserve managers, Bancor utilizes smart contract logic in order to create a programmatic, decentralized reserve.
Bancor achieves instant liquidity by creating specialized smart contracts, called smart tokens, for every token pair that holds a reserve of each token. At the systemic level, Smart Tokens make up an autonomous global network of interconnected tokens. This novel architecture allows member tokens to be easily convertible for all other member tokens without risk of low liquidity, while creating network effects that benefit the entire token ecosystem.
"While we are contributing significant resources to building infrastructure on EOS and overseeing LiquidEOS as an elected EOS Block Producer, Bancor is as focused as ever on building its decentralized liquidity network in ETH and across any blockchain where Dapp developers are building."
Resources:
2. Bibox (BIX Token)
Bibox is a hybrid-decentralized crypto exchange with the ability to deliver to customers unified market entry/exit data in conjunction with a "seamless crypto experience."
Bibox refers to itself as an "intelligent transaction platform" that incorporates a distributed cluster framework, as well as a "microservice splitting design," in order to filter large amounts of data and break down transactions so that users are provided with only the best trade options, carried out in a secure and efficient manner.
Resources:
3. Binance (BNB Token)
Binance offers both basic and advanced user interfaces, so newbies and experts both can use this exchange with ease. One can also trade on the platform anonymously, a nice feature for day traders.
For some traders, though, the lack of leverage trading and advanced order placement may be a bummer. Others complain that Binance does collect and store some user data, such as IP addresses.
Those small issues aside, though, one cannot argue that exchange volume is key to reducing risk in trading spread, and Binance has amazing adoption, huge number of trading pairs, and an incredible daily trade volume.
Resources:
4. COBINHOOD (COB Token)
COBINHOOD sets itself apart from other exchanges by offering zero-fee trading with as much as 10x leverage. Not only that, but the withdrawal fees that COBINHOOD charges do not benefit the exchange. Instead, these go directly to the miners.
So then how does COBINHOOD make money?
COBINHOOD's profits come from its underwriting service. This service currently allows COBINHOOD collect five percent of the funds raised during an ICO. The fees it charges for underwriting services are enough to run the COBINHOOD exchange and work to develop and improve its services.
Resources:
5. COSS.io (COSS Token)
COSS aims to consolidate and on-board like-minded cryptocurrency users around a user-friendly and intuitive platform, the Crypto-One-Stop-Solution (C.O.S.S.).
COSS is a platform optimized to provide crypto-niche e-commerce services to individuals and merchants, and currently includes an exchange, rankings, merchant tools (not limited to point-of-sale), a marketplace, and a venue for social networking. Further, the COSS platform allows for the building of applications on its foundation.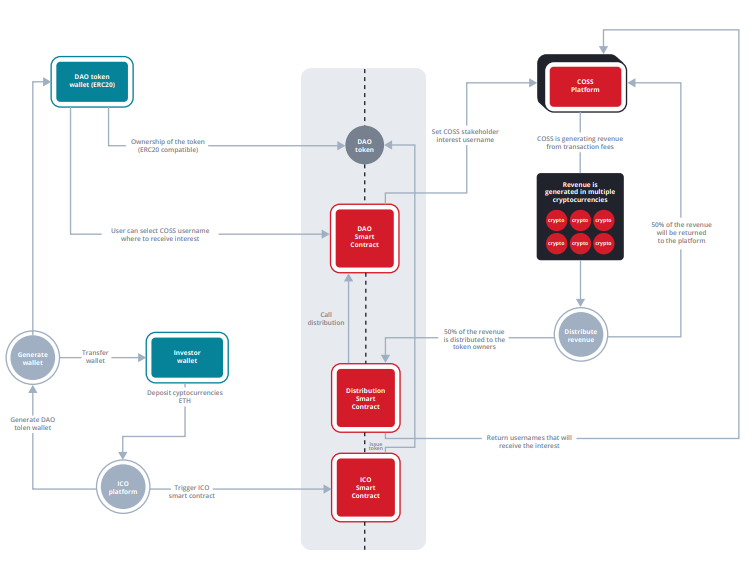 Resources:
6. Huobi (HT Token)
The Huobi exchange platform is very efficient and beginner friendly, with pre-trade education programs for new users. Huobi also has many tools that day traders and technical analysts will find useful.
Like any well-known exchange, Huobi has withdrawal limits for all unverified accounts. However, in the case of Huobi, the withdrawal limits on unverified accounts are so restrictive that no trader who wishes to remain anonymous would use their exchange. In addition, Huobi has previously been accused of falsifying trading volumes.
Despite the issues above, in terms of a fiduciary duty to protecting investor capital, Huobi has gone the extra mile in setting up reserve funds that act as insurance in the case of hacks or unforeseen breaches.
Resources:
7. IDEX (AURA Token)
The IDEX exchange is part of the Aurora DAO project, a collection of Ethereum applications and protocols that make up a decentralized banking and finance platform.
IDEX continues to grow in terms of both user numbers and trading volume, and makes use of a unique transaction settlement model that allows IDEX to provide its users with one of the smoother trading experiences, in comparison to other decentralized exchanges. From the start, the team at Aurora Dao has been clear that their primary objective is the development of an exchange with the best UX.
IDEX features ETH and all Ethereum-based ERC20 tokens, and you can use IDEX to manage all your Ethereum-based funds.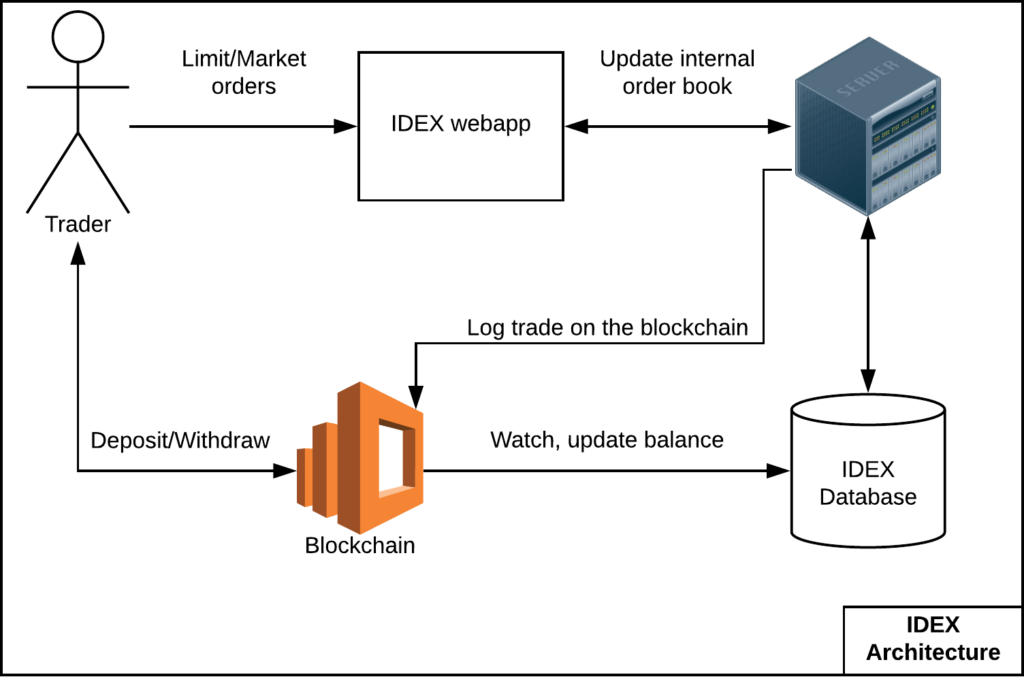 Resources:
8. KuCoin (KCS Token)
While KuCoin offers an exceptionally wide range of cryptocurrencies on its exchange, is user-friendly, and has very low fees, Kucoin also maintains levels of stability typically reserved for financial companies. It achieves this via a multi-cluster and multi-layer architecture, accelerated by hardware, that allows for a peak order-making value of 2 million+/second with a peak order-processing value of 1 million+/second. The result: no lags or delays during the core order process.
Traders, of course, will love that KuCoin does not require verification.
Resources:
9. Waves DEX (WAVES Token)
The unique feature of the Waves network is that any user can establish, issue and distribute their own version of crypto assets within the platform. Consequently, token creation on the Waves platform allows for the coin to trade on the Waves DEX platform.
The Waves DEX combines the security of peer-to-peer technology with the speed of centralized systems. Users can trade WAVES-based digital assets such as WAVES, FIAT currencies, and cryptocurrency tokens such as wETH and wBTC. The DEX's very low fees and fast transaction speeds are major attractions in terms of user experience, and the interface is indistinguishable from any other top-tier crypto exchange.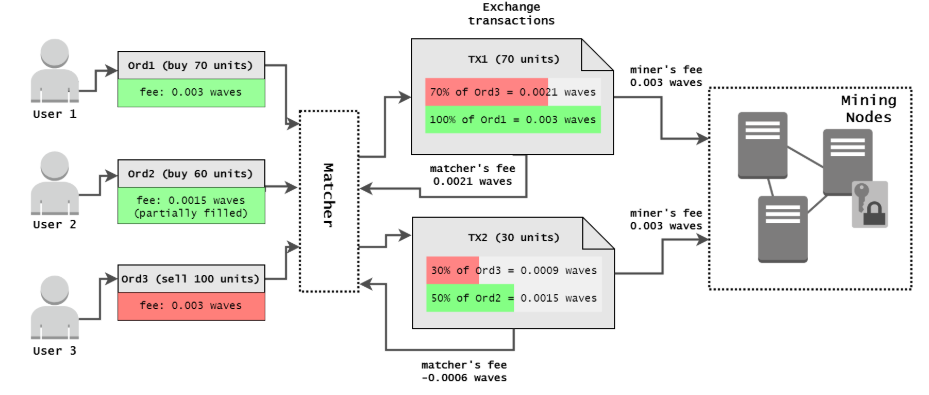 Resources:
Coming up next:
Stay tuned for Part 2 of this series, which will dig into the tokenomics of Crypto Exchange Tokens. I will be reviewing such elements as token structure, trading fee discounts, user rewards, and more.
Appendix:
Important Data 8/03/2018:
#Bancor 24 hrhttps://t.co/6juMtQZBBF @coinlibio pic.twitter.com/adMjWPPAMP

— THE Crypto Hobbit (@BrianDColwell) August 3, 2018
#IDEX 24 hrhttps://t.co/6fJRac0Pja @coinlibio @Aurora_dao $AURA pic.twitter.com/srlkIFlg33

— THE Crypto Hobbit (@BrianDColwell) August 3, 2018
#Waves #DEX 24 hrhttps://t.co/D4OGDqOjx7 @coinlibio pic.twitter.com/vZ5YnE2vfS

— THE Crypto Hobbit (@BrianDColwell) August 3, 2018
#COBINHOOD 24 hrhttps://t.co/y8IGvldlkC @coinlibio pic.twitter.com/FbxKfLSDqS

— THE Crypto Hobbit (@BrianDColwell) August 3, 2018
#Kucoin 24 hrhttps://t.co/Gz4CUU2EY5 @coinlibio pic.twitter.com/9Y9vmsPfK9

— THE Crypto Hobbit (@BrianDColwell) August 3, 2018
#Bibox 24 hrhttps://t.co/artx6L8eQY @coinlibio pic.twitter.com/piLEwSu4Mw

— THE Crypto Hobbit (@BrianDColwell) August 3, 2018
#Binance 24 hrhttps://t.co/9QEvH1SrKF @coinlibio pic.twitter.com/0Xl7VYZIF1

— THE Crypto Hobbit (@BrianDColwell) August 3, 2018
Important Data 7/27/2018:
#CryptoExchange: #IDEX @Aurora_dao $AURA … #dex pic.twitter.com/bIdktigE2X

— THE Crypto Hobbit (@BrianDColwell) July 27, 2018
#CryptoExchange: #Bibox @Bibox365 $BIXhttps://t.co/artx6LpQfy pic.twitter.com/jZLj1swsHG

— THE Crypto Hobbit (@BrianDColwell) July 27, 2018
#CryptoExchange #COBINHOOD @COBINHOOD $COB pic.twitter.com/1OJNFbjiyV

— THE Crypto Hobbit (@BrianDColwell) July 27, 2018
#CryptoExchange: #KuCoin @kucoincom $KCS pic.twitter.com/yBZK37GINx

— THE Crypto Hobbit (@BrianDColwell) July 27, 2018
#CryptoExchange: #Bancor @Bancor $BNT pic.twitter.com/hbGBdYCcpq

— THE Crypto Hobbit (@BrianDColwell) July 27, 2018
#CryptoExchange: #COSS @cosscrypto $COSS pic.twitter.com/mMUDBgEqwK

— THE Crypto Hobbit (@BrianDColwell) July 27, 2018
#CryptoExchange: #Huobi @HuobiGlobal @HuobiGroup $HT pic.twitter.com/jfWcXbZvfU

— THE Crypto Hobbit (@BrianDColwell) July 27, 2018
#CryptoExchange: #Binance @binance $BNB pic.twitter.com/1WtBgmLdZq

— THE Crypto Hobbit (@BrianDColwell) July 27, 2018
#CryptoExchange: #WavesDEX @wavesplatform $WAVES … #dexhttps://t.co/D4OGDqwIFz pic.twitter.com/zwBt126D3I

— THE Crypto Hobbit (@BrianDColwell) July 27, 2018
Important Data 7/20/2018:
Top #Decentralized #CryptoExchange rankings by market selection and exchange activity. #DEX @BrianDColwell thoughts?

1. #IDEX – @Aurora_dao $AURA
2. #Waves – @wavesplatform $WAVES
3. #Bancor – @Bancor $BNB
4. #DDEX – @ddex_io $DDEX
5. #BitShares – @bitshares $BITUSD pic.twitter.com/2gsYYYD3op

— Omni Analytics Group (@OmniAnalytics) June 28, 2018
Looking across all exchanges on #coinmarketcap, the US dollar has pairings with 253 unique #crypto solidifying its place as the predominant fiat gateway into and out of the #blockchain. Follow us as we dive deeper into the fiat pairings offered on the #cryptoexchange. #fintech pic.twitter.com/8cAJV3y7NR

— Omni Analytics Group (@OmniAnalytics) July 12, 2018
Starting our new series on #cryptocurrency exchanges with a map of ALL 205 #cryptoexchange on #cmc, arranged by number of trading pairs (market selection) and volume (market activity) in last 24hrs.#cryptocurrencies #trading #coinmarketcap @OKEx_ #OKEx #IDEX @aurora_dao #HitBTC pic.twitter.com/imuuaKQj5u

— Omni Analytics Group (@OmniAnalytics) June 28, 2018
Lightning Network tipping jar: